If you want to get the pulse of the Grays Harbor real estate market, ask Travis Jelovich. He will tell you that the local market has been doing very well for several months. June was the first time in memory the county reached a seller's market and it's bounced in and out of that range through September. A Seller's market is technically defined as three or less months of home inventory listed for sale.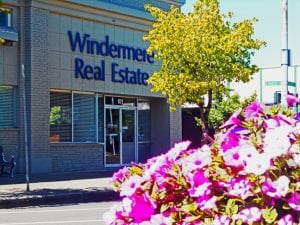 Travis says the current lack of inventory creates a situation where there are not enough homes in certain price ranges to meet the demand of the local buyers. Buyers interested in the Montesano and Elma areas are struggling to find homes suited to their needs. "We're seeing a lot of buyer activity from out of the area. Many people from the Puget Sound are looking at Grays Harbor to get more bang for their buck, and to get away from the traffic gridlock."
According to a recent National Association of Realtors survey, another factor in the lack of homes for sale on the Harbor is that many of the Baby Boomer generation are content where they presently live, and are staying put. Grays Harbor is a great place to live and retire, which compounds the lack of inventory.
The Windermere Aberdeen and Ocean Shores offices were opened by Tom Quigg in 1991 and 1992. Travis purchased the Windermere Aberdeen and Ocean Shores offices in 2013 and 2016, respectively. The Aberdeen office covers Aberdeen, Hoquiam, Montesano, Elma and McCleary. Ocean Shores and the North Beaches are served out of the Ocean Shores office.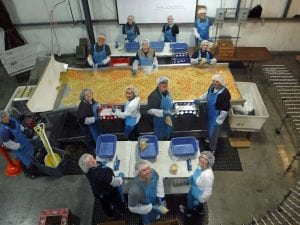 Both offices have become leaders in residential, land and commercial sales. The 20 Windermere brokers serve buyers and sellers alike in warmly decorated, and centrally located offices. The agency has strong name recognition and is known for its client support and service which allows it to attain a large share of the real estate sale market.
Windermere works, advertises, gives and is active locally. "We give back to the community both financially and through community service," says Travis. Since 1991, every broker donates a portion of every commission to the Windermere Foundation, which returns it to support worthy causes in the Harbor area.  The primary criteria for giving is to benefit children, families with children, and provide scholarships. In addition, the Harbor-based Windermere offices also support United Way of Grays Harbor, Strong Kids at the YMCA, Aberdeen Beautification Association's – Winterfest Breakfast with Santa, and several others. The offices also participate in an annual Community Service Day held each June.
Most of the Windermere brokers have eight or more years of real estate sales experience and have learned that the customer comes first. Windermere's slogan is: "It's not about houses…it's about people." That can be seen in the way the agency is active in the community, together with the passion the brokers have for satisfying the customer's needs.
According to Travis, "We review the market every week, constantly staying on top of the activity, trends and prices." Like most in the real estate industry, Windermere has what Travis calls a love/hate relationship with websites like Zillow, Trulia, etc.  "We get business from third party websites, but customers need to be aware that those websites often have outdated information on properties.  It's always best for buyers and sellers to check with a local real estate broker to verify the information seen on third party websites."
"Our brokers work very hard to get people into a home they really love," continues Travis.  He cites a story about a buyer looking for a home on Broadway Hill in Aberdeen. There was only a single home listed in a certain price range and it wasn't what the buyers were looking for, so the broker began making calls. The broker found homeowners who were considering selling, connected the parties together, and got the customer into the home they wanted.
Travis reminds home owners that if they are considering selling, now is a very good time, as many buyers are interested in the community and actively looking.
To learn more, contact Travis and his team anytime. They'd be happy to help.
Windermere Aberdeen
101 South Broadway in Aberdeen
360-533-6464
graysharbor@windermere.com
Windermere Ocean Shores
837 Pt. Brown Ave NW in Ocean Shores
360-289-3373
oceanshores@windermere.com
Sponsored