As humans, we are drawn to vivid colors, things out of the norm, or things that evoke an emotional response. Art is not only a form of creative expression for artists, but often times carries with it a unique story or a rich message in history that everyone can appreciate. Grays Harbor is teeming with talented artists whose creations are well worth admiring. The art scene is an important part of local culture and Grays Harbor is continually growing with exciting changes underway.
"Art is a vital part of a human being," says local watercolor artist and director of Our Aberdeen's Art Promotion Group, Mery Swanson. "There's music, there's dance, there's representational art, there's all kinds. I think it's a basic necessity, I think human beings need it."
From new and restored murals around town to entirely new projects, the art community is abuzz with activities that residents and tourists won't want to miss. Several local and renowned artists have worked on beautiful projects to convey not only their artistic personalities, but also history through murals, paintings, sculptures and more.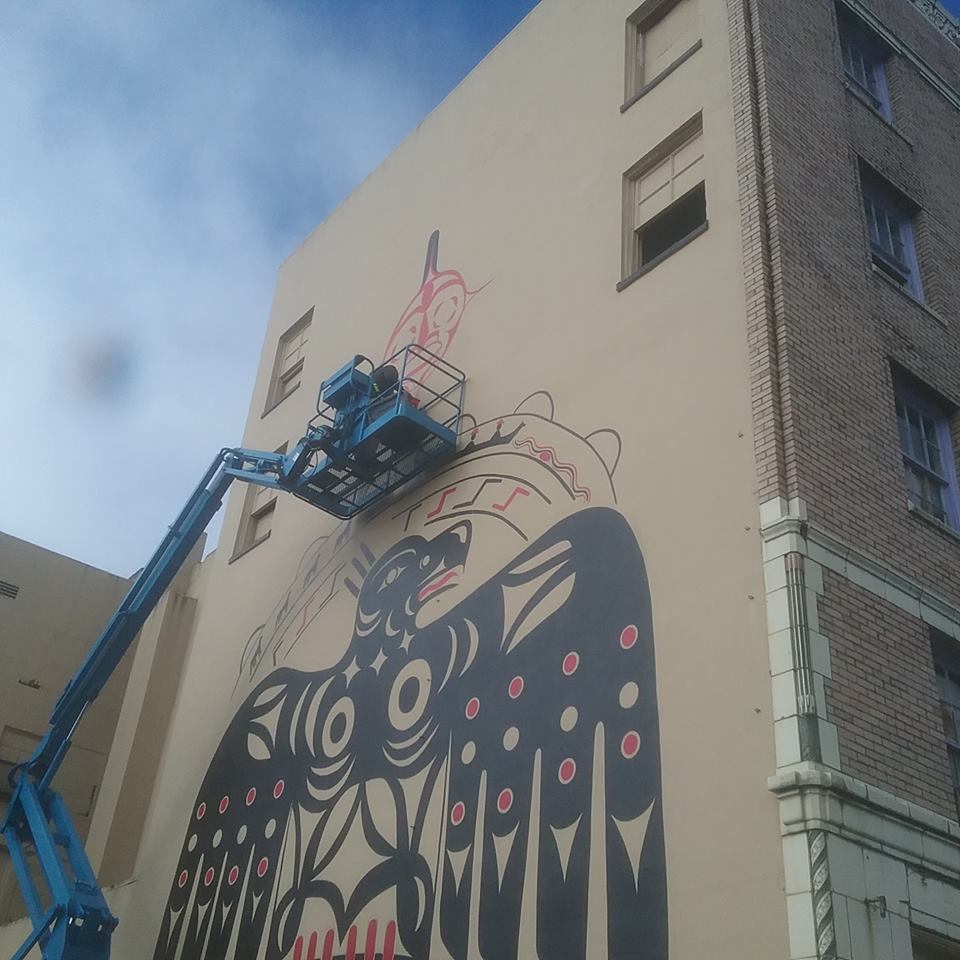 The latest mural that been completed is the Native American thunderbird and sun mural on the side of the historic Morck Hotel on Heron Street. The eye catching mural was painted by artist and Quinault tribal member, Guy Capoeman, and represents the history of native tribes before outside contact came. The mural compliments other stunning work in the area such as "Immigrants" by local artist Jenny Fisher located on the Union Gospel Mission building on Heron Street and "Bubbles" by Douglas Orr on the wall of the D&R Theatre that faces Wishkah Street.
These fabulous works of art make driving through downtown Aberdeen bright, colorful and welcoming. And these charming pieces are all in the perfect place to grab a coffee or a meal and do some downtown shopping, where you will see more art on nearly every corner. Other fun art, such as the vibrant "Critters on the Map" by artists John and Robin Gumaelius that depicts rare and endangered species in Grays Harbor, are whimsically displayed in several locations throughout Aberdeen. These sculptures will be restored throughout this year, keeping them in top shape as they carry with them a piece of the environmental history and draw a lot of curiosity from visitors.
"People from out of town come and say 'where are those critters?'" Swanson says, adding that visitors are wowed and find them fun to view. "They're wonderful."
The new and restored murals that can be seen in the downtown Aberdeen area and elsewhere are all thanks to the Art Promotion Group of Our Aberdeen, a nonprofit organization founded in 2009. In addition to the murals, there are many places such as parks and street corners for people to check out other urban artwork.
"I think what I liked most about this particular project is that some of this art in the town has these fabulous stories behind it," Swanson says about the urban art.
One such story involves the bronze owl sculpture at the Aberdeen Timberland Library by the now deceased Beniamino Bufano, a famous artist. Locals Bob and Liz Preble flew down to Bufano's residence in California and brought him back for a large reception and presentation at the library. The patrons waited and waited for his arrival, but later found out that the Preble's vehicle had gotten stuck in the sand out in Grayland, causing Bufano to be late (but not totally missing the reception).
Visiting one of the many galleries throughout the county, like the Healing Gallery located at the Grays Harbor Community Hospital, is one way to view local artists' work. But in addition to these galleries, Our Aberdeen's Art Promotion Group has a new project that is set to debut this fall that will give art admirers from near and far the opportunity to view even more of the local talent.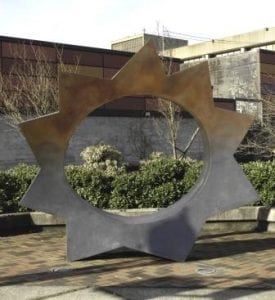 Ranging from Pacific Beach to Tokeland and also east county, the event, which will be called Art Drives 2018 Twin Harbors Studio Tour, is a project that they have been mulling over the last several years and is finally officially happening. How it works is there will be a central gallery with one piece of artwork displayed by numerous participating artists in the area. At this gallery, people can pick up a hefty catalog that lists locations of the artists' studios. Viewers can then decide which art they'd like to see more of and go personally meet with the artist and view their work.
"We would like to entice art lovers and buyers who have a desire to see what we have," Swanson says. "I have about 400 people on my arts roster working in this area and many of them are extremely good."
This event will attract people all the way from Seattle and down to Portland, bringing visitors as well as county residents together to enjoy the local art community. The tours will be taking place on Columbus Day weekend, October 6-8 and also on October 13-14. Plans are still in the works but those seeking more information are encouraged to keep an eye on Our Aberdeen's website.
Sponsored