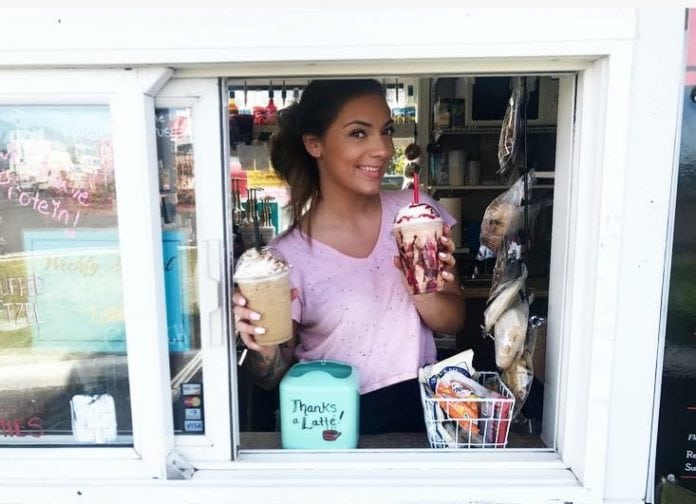 It may still be winter according to the calendar, but spring is definitely in the air. And with a new season, comes new exciting recipes at your local coffee stand, South Bay Coffee Company. Owner Stephanie Childers tells me not only do they have weekly specials and barista favorites, but they currently have a dedicated Valentine's menu. Customers can try a love potion latte or a rose white mocha topped with their famous homemade chocolate whipped cream. "You can't go wrong with us," Stephanie explains. "Step away from the major chains and give us a try. You won't be sorry. We may look like we are amateur, but we promise we aren't. Our stand may not be fancy, but we put our fancy in our coffee," she finishes with a laugh.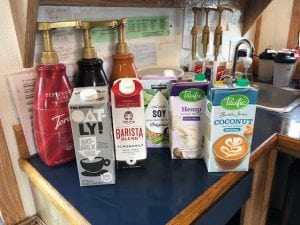 South Bay Coffee Company is all about their customers and giving them as many options as they can. That's obvious by the close to 500 different flavored syrups they offer, along with a signature line of all natural ones. And for those non-dairy drinkers, you are sure to find the perfect milk alternative with 5 different ones to choose from. At the top of the list these days is oat milk, which I have to say I was a little hesitant to try. But even on its own, this organic gluten-free option has a creamy texture and great flavor. A customer passing through overhears and she agrees. "I've tried every single one of the milk alternatives and this one is my favorite," she says with a smile. "It tastes great and actually froths just like normal milk." This is just one of the many reasons this coffee stand is worth stopping into.
And if coffee isn't really your thing, there are plenty of other options to get you up and going. The new Lotus Energy Drink tastes similar to RedBull, but without the additives and crash later. Stephanie explains it's a great addition to hot cider, teas, smoothies and on its own as a spritzer. Also new to the South Bay Coffee Company menu is a delicious bagel breakfast sandwich with a hearty mix of cream cheese, sausage and egg that customers are going to be lining up for. But don't forget to grab a couple of those locally made cookies as a treat for yourself or someone else to complete your meal.
And watch for new delicious treats appearing soon for St. Patrick's Day, complete with shamrock mochas and butter beer.
So with an every changing menu and a wide variety of options for whatever your heart desires, South Bay Coffee Company is in it to win it and plans to be here for the long haul. And you can show your love for this great local coffee stand right now by voting them the Best of Twin Harbors. Stephanie says last year a large chain beat them out, but it was also their first year open. "It's so important to support local business because we are the bread and butter of the economy and we can't stay here if we don't have people supporting us," she says. "So get out there and vote!"  Best of Twin Harbors voting ends on February 12.
South Bay Coffee Company 2
1019 E Wishkah St
Aberdeen, Washington
Monday – Thursday: 6:00 a.m. – 6:00 p.m.
Friday: 6:00 a.m. – 5:30 p.m.
Saturday: 6:30 a.m. – 6:00 p.m.
Sunday: 7:00 a.m. – 5:30 p.m.
Sponsored