As Grays Harbor is in the midst of the rainy season, we are all looking for indoor activities. The Grays Harbor County Fairgrounds is a great place to check out as they have all sorts of events taking place year round. With everything from quilt shows, swap meets, home and garden shows and more, there is sure to be something of interest for everyone.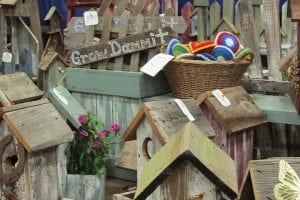 This month, a highly anticipated event is taking place on February 24-25 at the Grays Harbor Fairgrounds in the Mike Murphy Pavilion – the Country Charm Antiques and Treasures Show. This show will bring vendors from all over western Washington and as far as Oregon together to create an unforgettable weekend with a lot to see and do.
The event will be on Saturday from 10:00 a.m. to 6:00 p.m. and on Sunday from 10:00 a.m. to 4:00 p.m. The vendors will be rotating their products, so there's always something new to see each day. There will free admission as well as free parking and a full concession and coffee stand during the hours of the show. "We're excited about it," says Grays Harbor Fairgrounds and Tourism Manager Mike Bruner. "It's been 13 or 14 years since we've had anything like this."
Making a Comeback
The last antique show hosted at the fairgrounds was in 2004 as interest seemed to have waned, but in the last few years it has rapidly regained popularity and the antiques and treasures will be an annual event at the fairgrounds, says Shannon Johnson, Pavilion Coordinator for the Grays Harbor Fairgrounds and Tourism. "One person's junk is another person's treasures," says Johnson.  "It'll be well attended, I believe. Word has gotten out there."
"These shows are really popular and as they grow, you get a huge turnout for these things," says Office Manager for Grays Harbor Fairgrounds and Tourism Kelly Peterson-Lalka. "It's also increasing awareness of the different things that our community has to offer. It gives us the opportunity to highlight the different things that the fairgrounds are available for use for."
With vendors coming in from the Seattle area, Port Angeles, Portland and everywhere in between, there will be a large variety of goods to peruse. There will be so much more than simply one of a kind antiques at the show, there will also be things like handmade items, lotions, candles, body butters, home decor and crafts, Johnson adds.
The fairgrounds has seen a growing amount of interest in the show and encourages everyone to attend and explore the show over the weekend for themselves. "There's been a lot of interest," says Peterson-Lalka. "It's been really encouraging to see how many vendors are interested and how many local people are sharing the posts from Facebook and how many people are saying they're invited or excited for the event."
The Perfect Grays Harbor Weekend Getaway
One beneficial aspect of the location of the event at the fairgrounds is that it is a perfect midway point to stop at in between other potential destinations. For those visiting from out of town, it's easy to continue on to see one of the many beaches in Grays Harbor or visit the rainforest and see the beautiful nature to be found there, like Lake Quinault, says Bruner. Peterson-Lalka adds that Now is also a great time of year to stay at these places as many lodgers are running seasonal discounts, says Bruner.
The city of Elma has many lodging and dining options. Camping sites are available on the fairgrounds for $20 per night with water and power hooks ups available as well as on-site showers and bathrooms. The Stay Beyond Inn & Suites or the Elma RV Park is another option for nearby lodgings.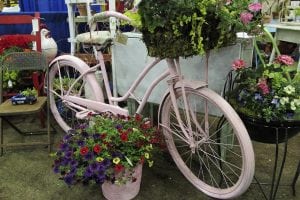 Some good eateries near the fairgrounds are El Ranchon, the Rusty Tractor, SchuJacks Bar & Grill, Miller House, or Smitty's In and Out. For coffee lovers, Hot Shots Espresso will conveniently have a booth at the event. The Coffee Coop is located close by the fairgrounds and then Bean Bags Espresso is located further into the city. There are also quaint shops to visit for those wanting to venture around in town between checking out the show.
Right now, the fairgrounds' staff is still accepting applications with hopes to bring in around 60 vendors total to kick off this year's show. The vendor booth applications are due by 5:00 p.m. on Friday, February 16 with an additional fee for any late registrations after that point up until Thursday, February 22. For more information regarding the event call 360-482-2651 or 1-800-621-9625.
Sponsored