I was pleasantly surprised to learn that the 2017 Cyclocross National Champion lives in neighboring Thurston County. Monica Lloyd's third grade class at McKenny Elementary, on the other hand, was not surprised at all. Her students have been rooting for Lloyd all along.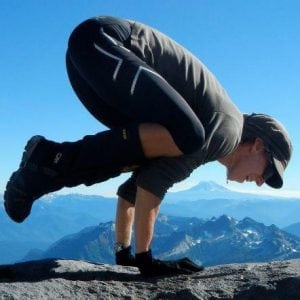 "Mondays are sharing days in the classroom," explains Lloyd. After a few weeks of sharing her weekend racing adventures, Lloyd's students began asking her, "How was your race? Did you win?" Lloyd now keeps her medals in a corner of her classroom where the students can see them and be a part of her cycling journey.
Lloyd began her athletic career competing as a runner and joined the Olympia running group Guerilla Running. She ran several races and enjoyed her progress, even placing near the top of her age category in a few. Lloyd had never thought about competing as a cyclist, however. Cycling was the domain of her twin sister who raced cyclocross and had been a professional bike rider for years. "I never really considered cycling but I would run the course to support my sister and my husband while they competed," shares Lloyd.
A cyclocross course is a serpentine route that includes trails, pavement, a sandy portion, often a large ditch and a very challenging camber. Somewhere between road biking and mountain biking, bikers hurdle 24-inch tall obstacles while carrying their bikes, adding to the rigor of the sport.  At one point after being a spectator Lloyd thought to herself, "I think I can beat some of these women." She decided to give it a shot and entered the Deschutes River CX sponsored by Olympia Orthopaedic Associates.
Lloyd competed in the 35+ age group and placed second in her very first race. Her sister was at this point transitioning out of professional cycling. She gave Monica one of her bikes and began coaching her in the sport. "I realized that I enjoyed setting goals and the motivation that training for a race provides," shares Lloyd.
Lloyd has brought her bike to school and demonstrated her remount technique for the students in her classroom. A cyclocross rider must quickly dismount and carry their bike over various obstacles on the course and remount without using up too much time. Recently a student shared with Lloyd that she had been practicing her remounts at home as well. The students will regularly inquire about the color of her jersey or if there is prize money in the race.
Cyclocross racing takes place primarily in the fall and winter. The origins of Cyclocross are somewhat unclear, but it may have begun when cyclists in the early 1900s raced each other from town to town cutting through farms and pastures. Bikers in the Tour de France used cyclocross during the off-season as a way to stay in shape. Today, the sport is growing in popularity in the United States with both male and female athletes.
A Winning Support Group
Lloyd enjoys the support of her local cycling team sponsored by Olympia Orthopaedic Associates. One of OOA's goals is to help patients and athletes return to healthy lifestyles. Sponsoring the cycling team is just one of the many ways that OOA promotes an active lifestyle. For Lloyd, being a member of the OOA cycling team has been a big part of her success. The OOA cycling team provides not only jerseys and pays for race entries, they provide support and camaraderie. "It is so wonderful that we have this local team supporting amateur athletes," shares Lloyd. She won the 2017 National Cyclocross Championships for her age group (40 – 44) in Reno, Nevada with her team watching the live feed and cheering her on from home.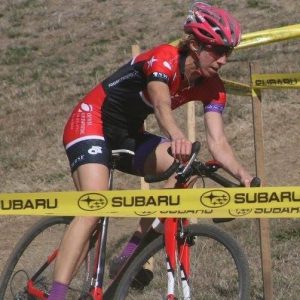 "It is exciting to have a Cyclocross National Champion on the team," says Dr. Bill Peterson of Olympia Orthopaedic Associates. "It takes a lot of work and dedication to rise up to this level." By recognizing Lloyd's achievements and supporting her goals, Dr. Peterson and OOA hope that others in Olympia and the neighboring communities will be inspired to become more active in their own lives.
Monica will be defending her title at the 2018 National Cyclocross Championships next December in Louisville, Kentucky. She will proudly display the Olympia Orthopaedics Associates logo on her jersey knowing that her sponsor, along with her teammates and the students of McKenny Elementary, will be rooting for her.
For more information on Olympia Orthopaedic Associates and the OOA cycling team or to schedule an appointment, visit the Olympia Orthopaedic Associates website or call 360-709-6230.
Sponsored