Jeremy Hawkins lives a life of adventure chasing dreams throughout the Pacific Northwest. "I'll be doing this when I'm 75 years old, "he says. "I love it!" You may think he's talking about his adventures bow hunting in the Olympics, running his charter boat out of Westport, his experiences as a serial entrepreneur, or his years of service on the Aberdeen school board. So when he says, "I love it!" it comes as a surprise that he's talking about his day job.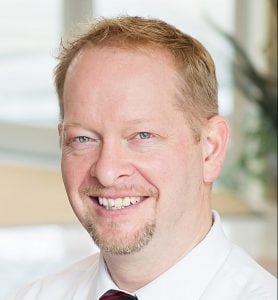 Jeremy Hawkins is the Retirement and Investment Services Financial Advisor at Aberdeen's Great NorthWest Federal Credit Union (GNWFCU). His office is cozy, his desk piled with papers and a bookshelf lined with binders. He has a couple plants that soften the space. His chair looks comfortable. And by the look on his face and the sincerity in his eyes you can see that he is being genuine.
"I'm helping people to understand, removing stress and intimidation, and helping them to reach their dreams," Jeremy elaborates. "I love what I do, and I do what I love. I help my clients to do the same."
Jeremy has been working at GNWFCU for about four years and was an independent financial advisor for many years before that. "Eighteen years ago, they called us stock brokers, then financial consultants, now we're called financial advisors," He continues. "Financial planning, especially here at Great NorthWest, has changed to be more holistic, more client focused. We look at where someone's at, what they're trying to do, and then how to get them pointed in the right direction. I suppose it all goes back to my undergraduate work."
Financial advising wasn't on Jeremy's radar when he graduated from Aberdeen High School in 1990. He went to Grays Harbor College and then graduated from Seattle Pacific University in 1995 with a degree in chemistry. The plan was to go to medical school then join his mother's long-time medical practice on the harbor.
"I had taken lots of courses in psychology, sociology, and religious studies," he says. "I was interested in holistic medicine and was headed to med school in Israel with clinicals in upstate New York. But, life took a curve." He ended up back home assisting in the management of the family cranberry farm. He found himself doing the tax planning for the family partnership and a career was born.
His adventures in financial planning expanded to adventures in entrepreneurship. He starts a new business endeavor every few years. His first was a Spartina control business flying hovercraft, serving oyster farms. Among other things he has owned charter boats, a commercial tuna boat and even run a bed and breakfast. He enjoys adventures such as hiking, sailing and running, and thinks he might try out tuna fishing from a kayak. "It's popular in Hawaii," he says with a twinkle in his eye.
Often his adventures become a tool for slowing down the conversation with his clients. Talking about what really matters in life is somehow easier when you have nothing more than a fishing rod and a reel to worry about for a few hours.
"The real issue is identifying the dream," says Jeremy. "Slowing the conversation down enough to allow clients to define their own dream for retirement. Some people want the rocking chair on the front porch, others want 40-hour weeks at their own business. The hard part is deciding what you want to do when you grow up."
With his careful consideration for clients' dreams and determination to sort them out like he would a puzzle, you could say Jeremy thinks like a doctor, a financial doctor. "A well rounded clinical perspective looks at overall well-being, physical, psychological and spiritual," he says. "This works for finance as well."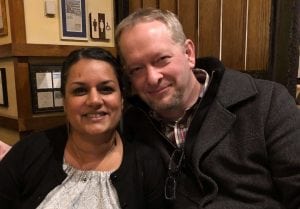 People will often come in with a shoebox and a problem that needs to be solved. Jeremy prefers binders – he says this with a smile – but regardless, the result is the same. They sit down, discuss the problem and find solutions.
At GNWFCU there is no fee for Jeremy's services. You don't even have to be a credit union member. His typical first-time visitor is in their mid-forties and hasn't done any financial planning before. They are timber workers, fishermen, business owners, teachers, health care providers, basically a very diverse client base.
Jeremy says financial planning is most important for people with a dream to chase; that if you start early, those decisions and investments can really pay off in the long run. "The earlier we can make good financial decisions the longer we can allow those returns to compound," he adds. And because there is no fee, no obligation and no minimums for the services Jeremy offers, financial planning is accessible to anyone.
Great NorthWest Federal Credit Union is all about adding value for customers and their financial planning model showcases that. Clients may come in at first with an individual problem for Jeremy to solve, but over time that relationship evolves and becomes more complex. Jeremy, of all people, understands that dreams change. "Life throws us curve balls," he says. "When dreams change, we review timeframes, revisit the debt structure, and update the asset allocation."
Jeremy, it seems, is glad his life took the turn it did. He both loves the people he serves and also loves living in Grays Harbor. The outdoors – the ocean, mountains, beautiful vistas, even the liquid sunshine – make every day unique. He says the harbor is a place full of opportunity, "especially if you can think outside the box, the world is your oyster. There's always an adventure here."
Sponsored