From Memorial Day through Labor Day, anyone under the age of 18 can enjoy unlimited bus travel in 5 counties. Summer youth passes cost just $20 and cover travel on any of the following transit lines: Grays Harbor, Intercity, Mason, Jefferson and Clallam.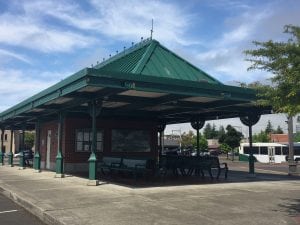 "The pass covers all of Northwestern Washington," explains Tami Dragoo of Grays Harbor Transit. "In fact, you can go around the entire 101 loop with this pass."
Envision, for instance, a visit to the Capital Lakefair Festival in Olympia in July or a jaunt out to Ocean Shores to kick off the football season at the Ocean Shores Fan Fest in August. The youth pass opens up a myriad of opportunities, from movies and shopping, to working and hanging out at the beach.
To upgrade your travel experience, as of this summer, Grays Harbor Transit has increased its weekend services to improve connections. "If you've missed buses in the past, try again," urges Dragoo. "The schedule is much better now."
Passengers can access the Grays Harbor bus schedule online. And for up-to-the-minute bus location, check out the GPS Quick Link.
Youth can purchase summer passes at any of the five participating transit agencies, as well as at the Aberdeen and Hoquiam stations. In addition, passes are available for purchase at any branch of the Timberland Regional Library in Grays Harbor County.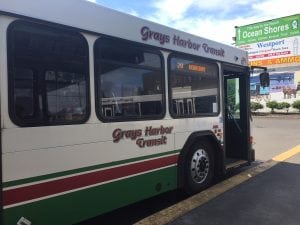 To help kids access the library, from June through August, anyone under the age of 17 can ride free to and from their local library. All they need to do is show their library card to the bus driver. This benefit applies to all Library in the Parks events as well.
Whether you are looking for an afternoon at the Capital City Mall with friends, an adventure up to Port Townsend or a trip to the library, Grays Harbor Transit has you covered. For more information, visit the Grays Harbor Transit website.
Sponsored