Owning a small business is no easy task, and the thought of managing payroll, filing taxes and all of the other required back office functions is something that doesn't have to be dealt with alone. Barene DenAdel is a Certified Public Accountants (CPA) firm in Aberdeen that aims to remove the burden that many small businesses feel by working together to create customized accounting and advisory solutions with personalized technological advancements.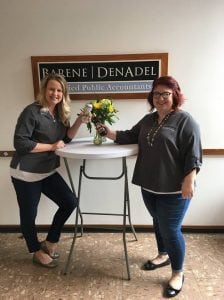 Today, cutting edge technology is taking over almost every sector of the business world. This is also true in the CPA world; however the employees at Barene DenAdel are taking technological advancements to the next level. "Here at Barene DenAdel we really want to highlight our modern feel and different business model that we strive for," states Alysia LaTourette, client experience manager at Barene DenAdel. "It's varies greatly compared to traditional CPA firms."
What makes Barene DenAdel stand out from the crowd is rooted in the four core values: Impact, Innovation, Excellence and Freedom. They aim to make an impact in Grays Harbor by offering innovative solutions and excellent services designed to allow a business owner freedom to follow their dreams. How the employees at Barene DenAdel achieve this is by helping business owners process their data and giving them the tools that they never knew that they needed to succeed. The professionals also help their firm's clients with the many, often complicated, accounting aspects of their financial reporting and compliance obligations. Every effort is made to match the ideal advisor to each client with the necessary knowledge that will help them meet their specific needs.
One of the ways that they're communicating the value of using technology is by hosting Business Technology Seminars. These seminars are held at local businesses and teach attendees helpful tips and tactics on how to use advanced solutions to better manage their business. "We also host Third Thursday Open House events," explains LaTourette.  "At these free events, local community experts present on various topics in an informal setting. Attendees then have the opportunity to get to know our staff and ask us any questions that they may have."
Past events topics have included Cybersecurity – How to Protect Yourself and Your Business, as well as Business Lending Basics, where local lending experts Brian Smith from Timberland Bank and Tony Enzler from Bank of the Pacific discussed the many benefits of working with a local banker to build a better business. New events covering various topics are announced almost every month, with the most well attended event being a presentation on new federal tax laws and how they can affect local businesses. These events give small business owners tips, tricks and ideas that are unconventional from CPA firms.
When businesses use the technological tools that they acquire at these events, it gives more time for the trusted team at Barene DenAdel to advise their clients. They then have the ability to talk to business owners about current problems that they're experiencing and work together to find solutions.
Barene DenAdel prides themselves on being the leading user in the area of QuickBooks Online while exemplifying an internet presence. The business has an incredibly high percentage of users utilizing Cloud accounting applications. Clients have the option to schedule an appointment or make a payment all with the click of their mouse on the website. Employees also utilize video conferencing and secure messaging apps to communicate effectively with clients who may be out of town or have a busy schedule.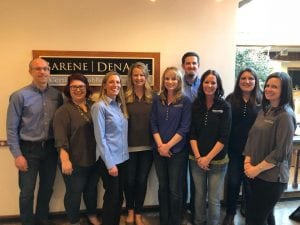 Clients can also benefit from Barene DenAdel's Back Office Support System (BOSS), an all-inclusive, cloud-based solution offering business owners relief from day-to-day accounting difficulties. The program permits users to outsource this work to the Barene DenAdel team of professionals. They will then handle the accounting so users can put their main focus back on building their business. BOSS is available at three levels to fit the diverse needs of each individual client.
Overall, the Barene DenAdel team strives to reach a broader audience in Grays Harbor County and beyond by educating the surrounding community on ways to build and strengthen their business to reach their short term and long term goals.
To learn more, explore the Barene DenAdel website, check out their Instagram account or like their Facebook page.
Sponsored