Great NorthWest Federal Credit Union (Great NorthWest) has developed a unique lending program that works to serve the needs of community members who do not qualify for Social Security Numbers. Whether it's for something as simple as a credit card or elaborate as a mortgage loan, Great NorthWest is there to help people with an open heart every step of the way. "We want to become the lender of choice for an underserved community," says Kari Adams, Executive Vice President of Great NorthWest.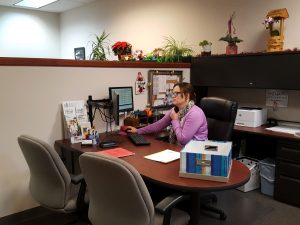 In order to be a part of the ITIN (individual tax identification number) program, people must file taxes but must not have a valid social security number. A lot of factors went into building the ITIN Lending Program that first began in June of 2016. Since its debut, it has been an important tool for many locals.
"We have a lot of long-standing members who have been in the country almost since they have been born and we weren't able to serve them the way we needed to, that we could with our other members," Marian Heckard, Lending Manager at Great NorthWest says. "So, it was nice to be able to get a program together and be able to help them."
"And to provide them with full services, too," adds Anabel Muro, Assistant Loan Manager at Great NorthWest.
There are very few places that have these types of lending programs in place and Great NorthWest recognized the need and has been working to fill it through providing a whole portfolio of loans and products such as secured and unsecured loans, mortgage loans, personal loans, auto loans, home equity lines of credit and more.
It was hard seeing members struggle with lending options before the program started up and the employees of Great NorthWest work hard to help who they can, knowing the importance of establishing things like credit history.
"I think it's important just because we do have so many people in our community with ITINs," Muro says. "And also, young people, who came here when they were kids and so they sometimes don't even have a valid social. And they're part of the country and we want to help them out to build credit."
"They're definitely a part of our community," Heckard adds. "You see them every day coming through the branch and you know, they're our members, like any other member."
Great NorthWest has taken care to create a program that is user friendly by incorporating bi-lingual staff, marketing in multiple languages, and striving to provide education on lending to their members. "We like to incorporate some type of financial education when possible," says Adams. "What we do is give them some financial education, explain to them why credit is important, and educate them on the whole process. That's really important."
Something else that the staff of Great NorthWest found very important when developing the program was working to show the community members that they can unwaveringly trust Great NorthWest with their lending needs and that has gone very well.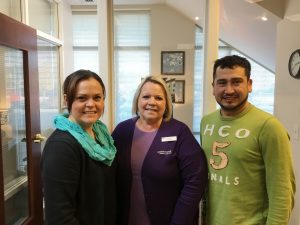 "One of the main things, too, when we were looking at starting this program was a trust barrier," Adams says. "Establishing a relationship with the community and just having access to community partners. I think trust is a huge thing and once they learn that they can trust us, they'll refer their friends and family and just kind of educate them."
One such member is Agustin Reyes, who has had an easy, positive experience by banking through the Great NorthWest's ITIN Lending Program. "The experience with Great NorthWest was great," Reyes says. "It was very easy to apply and the customer service throughout the process was outstanding."
Reyes had been struggling to finance building a home and was given advice to seek out the options available at the Great NorthWest and had exceptionally satisfactory results.
"While building our house, my wife and I had to ask friends and relatives for financial help," Reyes says. "We didn't know Great NorthWest Federal Credit Union was able to offer financing for ITIN numbers. I was referred to the credit union by my friend, who also has a loan with the Credit Union with an ITIN number. He mentioned multiple times how efficient the credit union was. After talking to Cheryl Lalka, NMLS #525838 the Mortgage Officer, at the credit union, I got pre-approved to refinance our house. They helped me along the way at every step, I can't thank my credit union enough for everything they have done for us. Since we worked with Great NorthWest, we were able to refinance our home and get money out to pay off our debt and to have more financial stability."
Get started today to see what lending options are available to help members reach personal goals through financing with Great NorthWest. For questions specific to ITIN lending, call Anabel Muro at 360-533-9990 extension 131. For more information on the Great NorthWest Federal Credit Union services, visit the Great NorthWest website or call 360-533-9990.
Sponsored