How would you like to have founding a dance festival on your high school curriculum? And how would you like to do it with your mother? Homeschooled Hoquiam dancer Jessica (Jessie) Gliddon loves it. She has been involved in getting a Grays Harbor dance festival off the ground since 2017, when the first Mosaic in Motion show opened its doors to the public.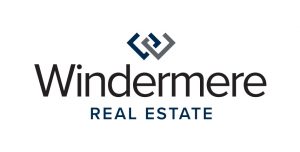 Apart from her older brother's short stint at pre-school, the two Gliddon siblings, James and Jessie, have been homeschooled all their lives. Their mother Sheri explains: "I knew what I wanted to teach them and I wanted them around." The Gliddon family visibly enjoys doing things together.
Jessie has always enjoyed her unusual education: "We did all sorts of things and went all over the place. Our neighbor calls me the pioneer woman because I can do so many things. I can change a tire and I can dance a pirouette."
Sheri and her husband Chris made sure their homeschoolers met other kids. "I wasn't friend deprived," Jessie points out. "We would go to the park and I would make a new best friend every time. I loved going to the Harborena." Jessie participated in many athletic activities, often together with brother James, including horse riding at NanSea Stables, dance, and gymnastics. From age 7 to 10, Jessie traveled widely as a member of the Ocean Shores Power and Grace Studio competition gymnastics team. Jessie also enjoys arts and crafts and playing paintball.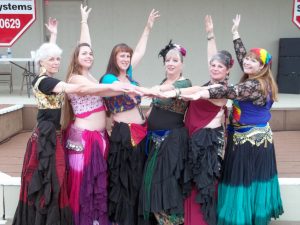 At age nine, Jessie joined  Grays Harbor Dance where she studied ballet, contemporary dance, lyrical, jazz, and Irish dance. As usual she shared the experience with brother James. The school performed at many local events such as the Grays Harbor County Fair, the Montesano Festival of Lights, the Galway Bay Celtic Music Feis and the Aberdeen Founders Day Parade. During this time, Jessie saw a lot of the Grays Harbor dance world. This experience came in handy by the time she participated in organizing Mosaic in Motion. Dance became a major focus in Gliddon family life.
During her teens, Jessie added ballroom dancing at Dance Club Of Grays Harbor as well as square dancing with the Haylofters to her repertoire.  Together with her mother, she initiated a medieval dance group with the Society For Creative Anachronism. Three years ago, Jessie and Sheri joined Kaleidoscope Belly Dance in Aberdeen where the idea for Mosaic in Motion was born.
In 2017, Sheri and fellow dancer Dannielle Townsend came up with the idea of a dance festival for Grays Harbor. They brought the idea to the troupe were it was enthusiastically received. Sheri, Jessie, and Dannielle formed a well-matched team. Dannielle, who had also homeschooled her children, began belly dancing in 2014. Her enthusiasm for the art was so great that she began to dance in spite of an iron rod in her back.
Organizing a dance festival is a lot of work. The three ladies set out to find a venue, to attract sponsors and to recruit dancers. The festival was to be open to all forms of dance, to individual dancers as well as groups. Still it proved difficult to find participants. After contacting every single dance school in Grays Harbor, the team reached out to dancers in Olympia.
Jodesha Broadcasting stepped up as a sponsor. Always Painting and Contracting also generously came on board with a sponsorship.
Jessie has become the festival advertising person. Her art and craft experience helps her design fliers, sponsorship signs, and large hand-painted wooden street signs. Her work includes appearing on the radio, administrating the festival Facebook page, and writing press releases. She is also responsible for decorating the festival hall. Last but not least, Jessie performs in the shows. James Gliddon participates as festival D.J. and photographer.
The first Mosaic in Motion Festival took place in March 2017 at the Aberdeen Eagles. Performers included High Impact Dance and Kaleidoscope Belly Dance from Grays Harbor and Mas Uda Belly Dance from Olympia. The show was a success. Sheri estimates 40 to 50 guests enjoyed a relaxed and fun family evening. The hall was filled to capacity.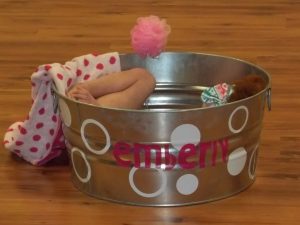 Jessie, Sheri, and Dannielle are completing work on their fourth  Mosaic in Motion festival. They are proud to have established a free, all-volunteer family festival tradition. The team is happy with the community support they receive and are proud to announce radio and YouTube personality Stephen Armes as M.C. for the next show. After the closing of the Aberdeen Eagles, the Aberdeen VFW have generously offered the use of their hall to the festival free of charge.
When asked whether her homeschool background has helped her with organizing Mosaic in Motion, Jessie affirms: "Definitely! As you can tell, I am not a shy person. My dance experience helps a lot as well as all the arts and crafts I have done."
Jessie has further honed her skills by completing several online event planning courses.
For information on Mosaic in Motion visit their Facebook page, call 360-589-3804, or email kaleidoscopedance@yahoo.com.