No matter the time of year, families know all too well the importance of getting their kids out of the house to burn off some of their endless energy or inspire them in ways that television and video games can't. Luckily, Aberdeen has an abundance of opportunities for fun that are ideal for keeping the whole family happy and entertained.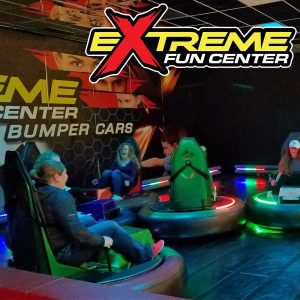 Extreme Fun Center
Get your adrenaline pumping with a visit to the Extreme Fun Center! This is the ultimate fun zone with heart-pounding activities that adults and children of all ages will love. This massive indoor facility located within the Shoppes at Riverside is complete with a laser tag arena, indoor race track, bumper cars, state-of-the-art arcade and so much more. The space not only serves as a great day trip option but is also perfect for hosting a party for any occasion. Come hungry and indulge in piping hot pizzas and beverages and get ready for some extreme fun.
Bounce About NW
Also located in the Shoppes at Riverside, Bounce About NW is fantastic for kids with boundless amounts of energy. Rain or shine, kids can get their bounce on in a completely safe area. Receive 90 minutes of bounce house access for one low rate based on day and time. Children 10 and under are welcome during open play time with a parent or guardian present. With six different bouncy houses to choose from, little ones and older kids will find plenty of thrills around every corner. Special events and private bookings for parties are always welcome at this unique play space in Aberdeen.
Aberdeen Art Center
The Aberdeen Art Center is a large facility in the downtown corridor that's dedicated to building a better community by empowering local artists to create, show and sell their art. Within this space is Alder Grove Gallery. This gallery is completely free to visitors and features work from some of the Washington Coast's most talented artists. Every other month new exhibits rotate through the showroom, providing an excellent incentive to bring the whole family back multiple times a year to appreciate the unique works of art.
Family-Friendly Events
Options for events suitable for all ages are sometimes difficult to pinpoint, especially in a pinch when the kids are eager to get out of the house. Luckily, there are three online event calendars that continuously update their listings, Discover Grays Harbor, Grays Harbor Tourism, and GraysHarborTalk. These three calendars create the most comprehensive list of things to do and see on any given day in Grays Harbor. Perhaps you'd like to take the family to the downtown Aberdeen Art Walk on a warm summer day, or perhaps are searching for a winter holiday activity to fill your weekends, these event calendars will quickly fill the agenda and keep everyone entertained throughout the year.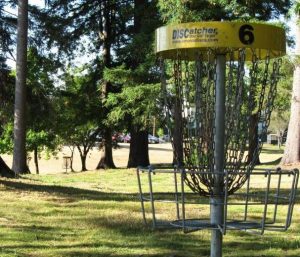 Sam Benn Park
Breathe in the fresh air at one of Aberdeen's most historic parks. This 14-acre park is named after Aberdeen's founder, Sam Benn, and is located in a residential area of the city. Surrounded by early 1900's homes from the boom of the timber industry in Grays Harbor, children will feel a sense of calm as they scramble up the intricate playset and down the winding slides. Parents and their children can also try their hand at the recently renovated tennis courts.
Adults can experience some fun for themselves while the children are at play by gathering their friends and taking part in the unique sport of disc golf. For those that haven't played before, it's very similar to traditional golf, but instead of a golf ball and a club, you use a flying disc, and instead of holes you have baskets. Don't own your own discs? No problem, the Aberdeen Parks and Recreation office offers multi-purpose discs for use requiring a deposit of only $10, which is fully refundable upon return. For more information on disc golf, visit the City of Aberdeen's website.
Theater Performances at the Bishop Center
Grays Harbor locals and visitors are lucky to have a fantastic theater community right in their backyard. The Bishop Center for the Performing Arts, located on the campus of Grays Harbor College, offers dozens of performances throughout the year. Past performances have ranged from Fiddler on the Roof to Winter Jazz Concerts and are sure to delight the entire family. The spacious theater is a welcoming and inviting space appreciated by both seasoned theater-goers and for those watching their first ever production.
Tickets go on sale sometimes months in advance or alternatively can be purchased on the day of, making for a great way to easily plan out your weekends and keep your schedule organized. Check out a complete list of upcoming performances at the Bishop Center for the Performing Arts website.
Grays Harbor Historical Seaport
On March 7, 1989 the tall ship Lady Washington entered the Chehalis River for its inaugural sail. After 30 years, the iconic ship that stands as Washington State's official ambassador, still sails up and down the West Coast from its official homeport in Aberdeen.
During the summer months, the Lady Washington and her sister-ship Hawaiian Chieftain, make the journey back to the docks of the Grays Harbor Historical Seaport. During this time, adventurous souls can take part in an Adventure Sail, Evening Sail or Battle Sail that will offer an in-depth understanding of the workings of these replica ships from the late 1700s. While the ships are docked, kids have the chance to engage in hands-on history by climbing aboard and speaking with the sailors of these enchanting ships. The annual Fourth of July Splash Festival that ends at the Seaport is always a thrilling time booming with a spectacular fireworks display, so be sure to watch out for details from this not-to-miss event on online event calendars. For more information, visit the Grays Harbor Historical Seaport website.
Riverside Cinemas
Catch a flick that the whole family will be talking about for weeks at the Riverside Cinemas. Complete with multiple theaters, there are plenty of options to watch a new release film in either classic 2D or 3D. Grab dinner in the neighboring food court or indulge in a bucket of buttery popcorn and candy before sitting back to relax. The theaters are also a great option for hassle free birthday parties that children will love. Visit the Riverside Cinemas website for upcoming show times and films.
Lake Aberdeen Recreation Area
Located just outside the downtown core of the city, Lake Aberdeen easily tops the list for relaxing places to take the entire family. Offering approximately 640-acres of surrounding timber land, the 5-acre recreational area is a tranquil escape from the hustle and bustle of everyday life. The adjacent lake is perfect for taking a dip in during the summer months as well as fishing and boating. Pack a lunch and spend the day at Lake Aberdeen for an enjoyable family retreat.
To view a complete list of parks within the City of Aberdeen please visit the City of Aberdeen's website.
Sponsored