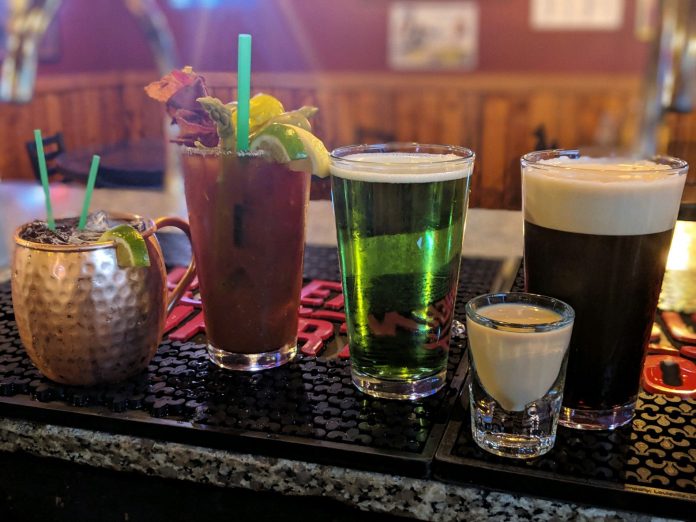 In the shadow of the Satsop Power Plant and bordering the Grays Harbor County Fairgrounds, the small town of Elma is a hidden gem in Grays Harbor. The small town of Elma may not look like much when zooming past it on Highway 12, but those who do stop are treated to a quaint, quiet town full of fun shops and friendly faces. The town has a great selection of bars and restaurants, making Elma a perfect place to grab a beer and get to know the community. Stopping by any of these will help you get to know the town and its hearty community members, while giving you great choices of the best brews. Here is where to get a beer in Elma.
Rusty Tractor Family Restaurant
602 E Young Street, Elma
360-482-3100
When passing through or staying in Elma, many find the Rusty Tractor Family Restaurant to be a can't miss stop for a beer and a bite. Offering great food, a good selection of beer, and kid-friendly service, it is hard to disagree with the masses. The rustic restaurant perfectly represents the town, as it is friendly, inclusive and a place you want to continue to frequent. For those looking to get a beer in Elma, the Rusty Tractor has what you need, giving you a great selection of beer, as well as a large selection of mixed drinks.
New Alibi Station
314 West Main Street, Elma
360-861-8357
The New Alibi Station is yet another great place on Elma's Main Street to get a beer and enjoy the town. Giving off a small-town tavern feel, the staff is friendly and so are the regulars, each making you feel welcome from the moment you walk in the door. New Alibi has an outdoor beer garden, as well as a pool table and TVs to enjoy games while sipping on your drink. The bar itself is cozy and inviting, making it a good place to relax and get away from the stresses of life. If you are searching for the inviting atmosphere of a small tavern and a good beer, this is the spot for you.
El Ranchon Mexican Restaurant
360-482-5722
324 W Main Street, Elma
It is hard to deny the perfect pairing of beer and Mexican food. In Elma, the ideal friendship of the two can be found at El Ranchon Mexican Restaurant. Here, you'll not only get to feast on fantastic dishes and the always addicting chips and salsa, you will also get to enjoy a decent selection of beers. While the restaurant doesn't have a huge menu of craft beers, they do have tasty brews from all over, ensuring that your tastebuds are happy with hoppy goodness. For a change up, try their margaritas!
ShuJack's Bar and Grill
326 W Main Street, Elma
360-482-1276
Found on Main Street, it is hard to miss ShuJack's Bar and Grill when exploring Elma. Offering a huge menu and a fantastic array of brews and drinks, this self-proclaimed "Friendliest Bar in Town," will get you in touch with the soul and spirit of Elma. ShuJack's has live music, often featuring local bands from around the region. Super friendly staff will help you find the perfect beer in Elma. ShuJack's loves their Taco Tuesdays, so if you are hankering for a beer and a taco and it is Tuesday, you know where to go!
Elma Lanes
605 East Main Street, Elma
360-482-2111
Beer and bowling are an ideal pairing, and can also be found in Elma. The Elma Lanes make for a fun evening all year long, combining beer with bowling. Here, you'll find a decent selection of beer options, but that isn't why one goes to a bowling alley. The beer here is cold and cheap, and perfect to drink while picking up spares and getting strikes. The atmosphere is what you'd expect in a bowling alley, just make sure you check ahead to make sure there isn't a tournament taking place, because then the lanes are closed.
Sponsored