Imagine a place where you can find a job, create art, start a business, find an affordable home while increasing tourism and growing as a community? This is the vision for a Creative Arts District in Montesano. The idea unfolded during the City of Montesano's Downtown Plan in 2010, from responses residents gave on their surveys.
"At that time, participants drew attention to the potential for creating a location in the downtown area that would showcase local and regional art," explains Christoph Strouse, communications and sustainability for CREA Affiliates. "An area was identified that met the criteria for a successful arts district. The downtown plan records the vision for this area, which will be managed through design standards the Council adopted a few years back." Seattle-based CREA Affiliates is an urban planning and creative development firm that is working with the City to gather more input and develop a framework for implementing the Creative Arts District program in Montesano.
The Creative Arts District program was created by the Washington State Arts Commission, and according to them, "Creative Districts can help grow jobs and opportunities for residents, increase tourism and bring new visitors to the city. Additionally, Creative Districts attract artists, start-ups, and creative businesses."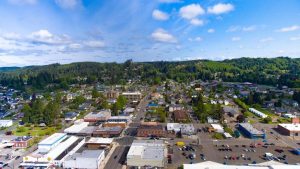 "The Montesano Creative Arts District will strengthen the creative community in Montesano by fostering a vibrant downtown area that is walkable and welcoming to residents and visitors alike," adds Strouse. "The district will leverage the historic small-town character of Montesano to attract new businesses of all types, but particularly those in the creative economy. Such businesses can include restaurants, art galleries, artist live/work spaces, photographers, print shops, pottery shops, internet businesses, and so on."
The new creative businesses will not have to be in a certain location, but can be anywhere in downtown Montesano, though the plan does identify a physical location. Strouse explains this is because the area is "fairly compact and walkable."
Fostering more jobs is of course, something that drives all of us. Creative Art Districts foster small businesses and individuals looking for careers within the creative arts. "A thriving economy will attract jobs," explains Strouse. "As many jobs become mechanized, individual talent drives a creative economy. Therefore, a creative district would not only draw creative individuals to the district by making spaces for them to run their businesses, but would also provide the infrastructure to showcase their talent. More talented people coming to Montesano would attract more tourists to the city. That tourism would, in turn attract still more shops, galleries, and other businesses to the area, creating a synergy for new ideas, products and startups of many kinds to develop. i.e. mass media, software development, among others."
Funding is still being explored, including in-kind and monetary support from the Montesano Chamber of Commerce.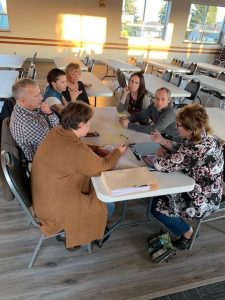 How to Get Involved
Part of the plan includes the setting up an Arts Committee of community members that will help drive it forward. On October 8, 2019, they had a meeting at Montesano City Hall that was open to anyone interested in the project or becoming part of the Arts Committee. At the meeting were 12 members of the public, the Mayor, 2 planning commissioners and 1 city council member. Items discussed included how the Arts Committee might help with the work, how many members it should have, how often it should meet, activities it will organize and what its relationship will be with the City.
"Members of the Arts Committee would initially help determine the vision, mission, goals, and overall plan for the group," Strouse explains. "Anyone who works in the arts, is interested in the arts, or has skills and talent to support this work—such as website development, videography, branding, and graphics arts, among others—should contact Chelynn Smith to get on the project notification list." Smith is deputy clerk at the City of Montesano can be reached at 360-249-3021.
For up-to-date information on the Creative Arts District, including future meetings, follow the Montesano Creative Arts District Facebook page.