Each year, Greater Grays Harbor, Inc. (GGHI), the regional Chamber of Commerce and Economic Development Council, hosts the annual Leaders Banquet and Business Recognition Awards. This event aims to celebrate the many leaders in the County by honoring them with various awards. At the 2019 gala held in October at Quinault Beach Resort and Casino, The Jitter House took home the honor of Small Business of the Year.
The owners of The Jitter House, Samuel and Christina Nazario, first moved their family of four (five including grandma) to Aberdeen in 2011. With a mission of relocating to Grays Harbor in order to assist their church in continuing the Spanish ministry, the Nazario family settled into their new home.
In 2015, an opportunity arose to take over Tully's, a former coffee shop located in downtown Hoquiam. "It was an opportunity that was new to us and a little broad in the scope of our experience," explains Christina. "Since my husband loves coffee and creating unique coffee combinations, we thought we might have a shot in the industry and decided to embrace the challenge."
After the purchase of Tully's was complete, the Nazarios first decided to change the name to The Jitter House while adding their own unique spin on their envisioned cozy and relaxing atmosphere. From the décor down to the coffee cup, every detail was carefully thought out. "We wanted whatever we created to be simple, yet satisfying," states Christina. "Our vision was to bring our home into the shop. We believe we have accomplished that."
Serving the Grays Harbor community has quickly become the Nazarios passion. Each and every day at work is special as their guests gather and visit with one another. "We've watched as relationships have been formed in this little, humble space leaving us with a feeling of gratitude," says Christina.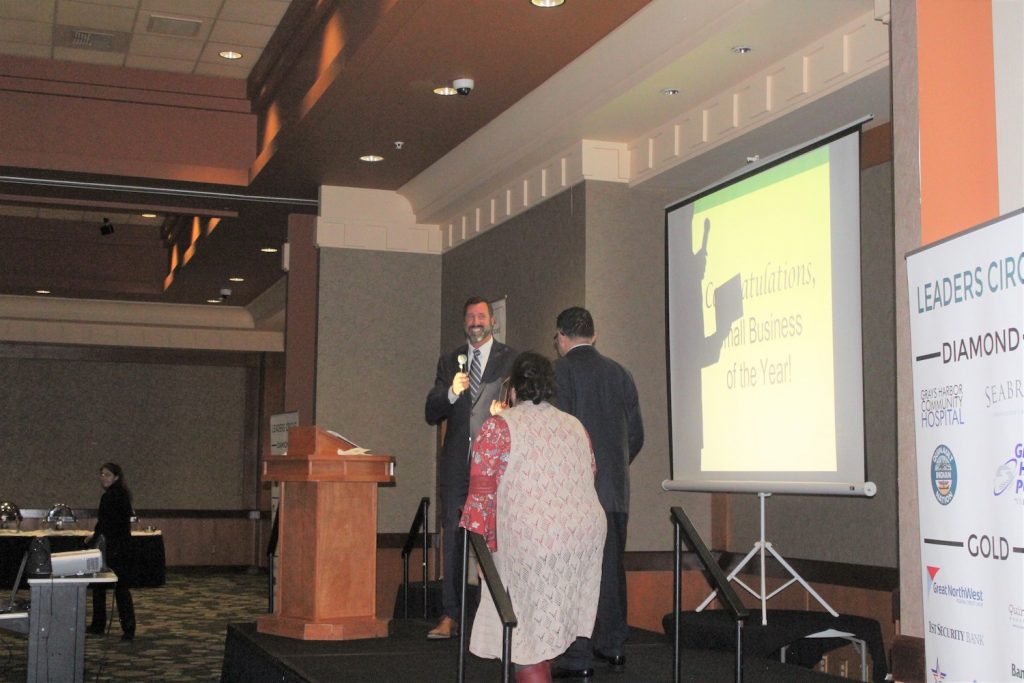 She then goes on to explain how honored she and her husband are to have left a permanent mark in the city of Hoquiam and beyond. "We have been engrafted into this tight-knit community and are ready to continue to serve in whatever capacity that we can," she says.
Today, The Jitter House has become a true staple in downtown Hoquiam, and the owners have become avid supporters of community events and causes. Drop in for a cup of fresh brewed coffee or tea and experience the welcoming atmosphere for yourself. The Jitter House also serves breakfast items in the morning hours followed by Christina's homemade variety of delicious paninis and soups.
"We are truly thankful for all the support and love that the community has shown in both good and difficult times," says Christina. "We will never forget our customers and hope they know that they are always welcome at The Jitter House."
The Jitter House is located at 617 Simpson Avenue in Hoquiam. Give The Jitter House Facebook a follow and stay informed on all of their daily menu updates and store hours. For more information regarding the Leaders Banquet and Business Recognition Awards or GGHI, email info@graysharbor.org.