From the first day that businesses were required to close their doors in mid-March due to the rapidly spreading COVID-19 virus, small businesses have been working around the clock to find ways to stay afloat. While many restaurants chose not to offer take-out services, Ocean Palace in Aberdeen decided to offer the service in addition to delivery services. Now, as we enter Phase 2 of Washington's Safe Start, Ocean Palace is one of the many businesses who sees the light at the end of the tunnel and their opportunity to open their doors once again.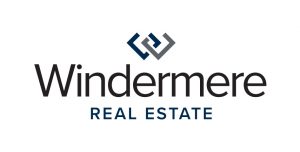 Ocean Palace has been a long-time staple in downtown Aberdeen. Their menu consists of both Cantonese and Mandarin style specialty dishes that are known for including fresh ingredients. An American menu with many delicious options is also available in this family-friendly establishment.
As Phase 2 of Governor Jay Inslee's Safe Start Phased Reopening plan was approved for Grays Harbor County in late May, Ocean Palace was eager to welcome back their customers. "My husband Jonathan and I were so excited when we heard that we could re-open," states Christina To, co-owner of Ocean Palace. Since their official re-opening date on Thursday, May 28, the life inside Ocean Palace has been restored, bringing newfound hope back to the local couple.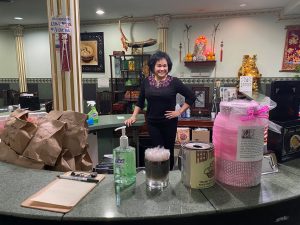 Part of the Phase 2 guidelines for reopening require restaurants to serve customers at 50 percent capacity. Luckily for Ocean Palace, their restaurant floor space is very large, meaning that they can still accommodate a large number of guests at once even while enforcing the six-foot social distancing rule. Another requirement of this phase is that customers can only sit five to a table. "We had a family of 10 people come in who we had to sit at two different tables," says Christina. "We are very fortunate that they were not mad and understood that these are the rules we must follow."
As the many guidelines for Phase 2 reopening were released, Christina and Johnathan worked together to come up solutions to make their guests' experiences as positive and safe as possible. Rather than printing single-use menus, they now have an all new website featuring an online menu as well as individual soy sauce, sweeteners, and other condiments at each table. Upon entering the restaurant, guests will also be asked to fill out the sign-in sheet that is required by the Washington State Health Department.
Although the guidelines may have seemed intimidating at first, Christina and Jonathan are incredibly thankful to have made it through a very difficult few months and to now see their customers once again. "We were a little nervous at first," admits Christina. "But we are learning as we go. Reopening is very good for our local economy." As familiar faces of longtime customers stroll in, the Tos are committed to abiding by the guidelines in this new territory with a reassuring smile on their faces.
Ocean Palace is now open Monday through Friday, 11:00 a.m. to 9:00 a.m. and Saturday, 12:00 p.m. to 9:00 p.m. Their full menu is available and can viewed on the Ocean Palace website. For those still hoping to enjoy the unique and carefully crafted cuisine of Ocean Palace from the comfort of their home, take-out and delivery services are still available. Call 360-533-6966 with any questions or to place an order.