Shopping for children's gifts is always delightful whether you are shopping online or in person. Browsing shelves full of toys takes us back to make believe, creativity and good honest fun. Independent shops and toy stores in Grays Harbor county, from Pacific Beach to Aberdeen, have this magic. Here is a list of great places to shop local Grays Harbor businesses for gifts for the kids on your list.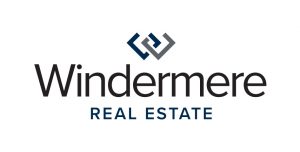 Sucher & Sons Star Wars Shop
413 East Wishkah Street, Aberdeen
360-970-7080
Just the look of this store makes the Star Wars theme song play in one's mind! Sucher & Sons Star Wars Shop has seemingly every Star Wars related memorabilia and collectable toy imaginable. This collection of store merchandise grew from a home collection that needed more space. Whether you are shopping for a fan from the first movie in 1977 or the newest releases, the range of films and series are represented.  This store is full of figurines, ship models, t-shirts, reading materials and even playing cards.
Brooklets Toys
208 Market Street, Pacific Beach
360-276-6120
Sand buckets, shovels and garden tools are great for making things year-round. Whether it is spring garden plots, summer sandcastles or fall garden harvests, kids love to help with tools. Brooklets Toys in Seabrook carries it all as well as indoor educational toys. They have some very unique jigsaw puzzles and tiny, tiny cacti growing kits to help you grow your own miniature terrarium. Games like Quick Pickle and Telestrations get good reviews from customers. Even the old fashioned and the classics like marbles and stuffed animals are good go-to gifts from Brooklets.
"A trip to Brooklets in Seabrook is like being transported to a boutique toyshop of yesteryear," says Lindsi Fry, manager at Brooklets. "The staff never tires of hearing lots of 'Oohs and ahhs' as kids of all ages explore each whimsical section of the shop. At Brooklets, ordinary spaces have been transformed into experiences you won't soon forget: such as the 'glow-in-the-dark' room in the closet under the stairs, or the little stage where big personalities may perform to their heart's delight!"
Cloud Nine
699 Ocean Shores Boulevard Northwest, Ocean Shores
360-289-4424
Remember how exciting it is to shop along the boardwalk? For toys and gifts that are not only enjoyable in the summer but fun year round, Cloud Nine in Ocean Shores has the whimsical and lighthearted. Gifts like sandcastle building molds and shovels bring out the creativity all year. Stuffed animal clownfish and Bigfoot always warm the gift recipient's heart. Likewise, fun beach towels with kids' favorite characters and bright colors are good gifts. Beach shop toys and art like pirate hats, glass octopi figurines and cups with turtles swimming on them elicit big smiles.
Harbor Books
510 West First Street, Aberdeen
360-904-7782
Harbor Books in Aberdeen is a bookstore with something for many people on your gift list, including kids. You will find a nostalgic experience while book browsing in this quaint old house. Book-lined shelves provide a colorful array of children's titles, antique books and adult titles too. Sift through bookshelves in corners and next to the fireplace. Turn the book racks and scan for favorite paperbacks and peruse the newly released fiction. Scan your eyes across the tables of holiday book displays.
"We carry many local authors, too," says owner Gregory Zschomler. "And we have several great new bestseller middle readers and chapter books like 'Code 7,' 'Sideways Stories from Wayside School' and 'The Secret Lake.'" Zschomler shares that, "We have many new books, but we also offer quality, gently-used books at affordable prices. It's important to note in this 2020 season that we offer a secure online store, curbside pickup and shipping services."
Ocean Shores Kites
172 West Chance A le Mer NW, Ocean Shores
360-289-4103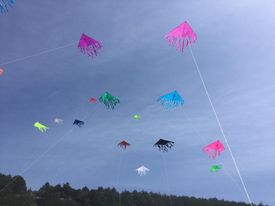 Kites, frisbees and sand toys are a great holiday gift for kids that can be enjoyed year-round. Ocean Shores Kites will ship your order wherever the United States Postal Service delivers. From windsocks, to windchimes to kites of many variations, they have it. They carry all-terrain longboards and accessories. Educational and amusing, word magnet games are in stock here too. Whether it keeps your child's refrigerator poetry going or gives you a game to play in breezy, misty weather, they are just plain good fun.
"I have no single hottest item, kites in general were more popular than ever this year as a way to play outside," says Andy at Ocean Shores Kites. "My favorite kite for kids or families is our Five-Foot Fringe Flyer. It's five-by-five foot, no removable parts, includes line, 3-24 mph wind range, ideal in 4-15 mph wind, flies itself if tied to a car or driftwood."