For many locals in Grays Harbor, the Harborena roller Skate rink long has held a special place in their heart. Since 1953 the structure has stood as a symbol of laughter and excitement for all who pass through its doors, but the story could have come to an abrupt end last year if it weren't for a few devoted individuals looking to preserve the legacy.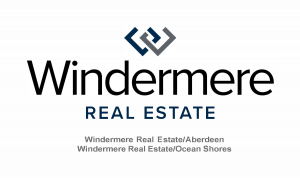 Rewind a few years back and you'll uncover the story of how the Haborena got to be in its current loving hands. At the time, Jens Boeholt and his wife Ruth operated the Harborena and felt a deep sense of connection with the building as Jens' father, Ernie, helped build the structure many decades earlier. After Ruth passed away and for sale signs were posted on the Harborena's façade, local Jitter House coffee shop owner, Sam Nazario felt a calling to reconsider an offer to purchase the building from his longtime friend, Jens. After much consideration between Sam, his wife, Cristina, and Landon and Emily Shaw, plus a plea from the Nazarios' daughter, the decision was made to put an offer on the building.
Although offers came in from outside the Grays Harbor area, the final decision was ultimately made to keep the owners local, something that Nazario is eternally grateful for. "We look at the purchase as a blessing knowing God was going to pull us through," says Nazario. "If we wouldn't have bought when we did, what would have happened to the Harborena?"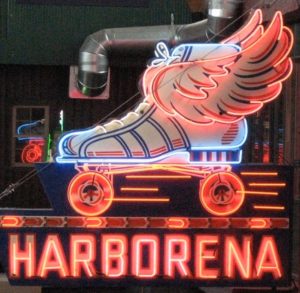 Although there was much buzz in the air after the purchase, the timing was far from ideal as the offer officially closed on March 10, 2020. Just a few days later, the COVID-19 pandemic descended on the world and all plans for renovations and a grand re-opening celebration were quickly dashed.
Unfortunately, initial grant funding was not available to the new owners due to their short time in ownership of the property, but renovation work still kicked off to make headway on the list of items they wanted to tackle while still preserving the original character. "Once we were officially shutdown," explains Nazario, "we began painting the interior. Our original plan included fixing the bathrooms, but those were a costly project that required a general contractor." Along with a new paint job featuring glowing black light colors, the Harborena got a major facelift that included changing out the florescent lights to more economical LED lighting, new plumbing, and a spruced-up party room. Additionally, as arguably the most important aspect of the Harborena, the original maple floors needed attention. "We cleaned them up and expanded some areas of the floor. Since they're virgin floors void of a polyurethane finish, we wanted to keep that integrity and their beautiful look."
The work that has been completed couldn't have been possible without the help of generous sponsors over the past year, including Timberland Bank, B&B Automotive, Sunny 102.1, Derby Laces and ResCom USA Flooring, who most recently visited the rink to disinfect the entire space before guests were welcomed back. "Everything happens for a reason and we're so grateful for the community," states Nazario. "We wouldn't have survived without their love. We also want to thank the Hoquiam High School classes of 1963, '64, '65, and '66, as well as a very generous local couple who came together to bless us in more ways than we ever could have imagined."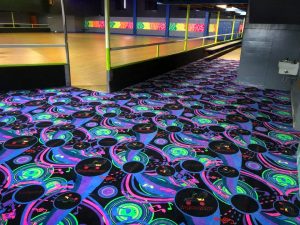 When asked about additional renovations on the docket, Nazario has numerous in mind, along with a few that he's wanting to keep secret for the time being. "One thing we really want to eventually complete is the installation a new heat source and insulation to keep the space warm," expresses Nazario. "The upstairs balcony will also get cleaned up so that adults and those not skating have a comfortable place to sit and their watch kids."
Under the current state guidelines as of February 1, 2021, the Harborena can be open at limited capacity alongside frequent hand sanitizer usage and mask wearing. The rink is open for public skate times as well as can be rented out to private groups by advance reservation. Requirements and opening guidelines are fluid so be sure to contact the Harborena first before planning a visit.
Thinking to the future now that restrictions have been able to safely loosen is exciting for all involved. "I recently met an elderly woman who said she was one of the first ones to ever skate at the Harborena," explains Nazario. "She was so happy to still be able to watch her grandchildren skate and love the rink like she did. The absolute best part of this whole experience is knowing that the Harborena will be preserved for local families to continue to enjoy."
Watch the Harborena's Facebook page or give them a call at 360.865.5599 for updates and hours as well as new developments on the horizon.