As we begin to round the corner on fall, we are facing yet another flu season. Based on CDC recommendations, getting a yearly flu shot can help you protect yourself from seasonal viruses. Ralph's Thriftway Pharmacy is a local pharmacy that offers flu shots, high-dose flu shots, COVID-19 vaccines, and COVID-19 boosters for the local community. The pharmacy is open for walk-ins during their normal hours of 9 a.m. to 7 p.m., Monday through Friday, and 9 a.m. to 5:30 p.m. Saturday.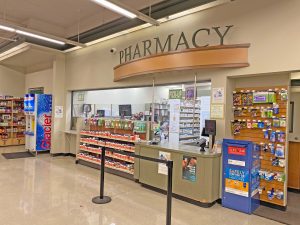 Ralph's Thriftway is a locally established, family-owned and operated independent grocer. They have been established in the community for decades and have sought to provide a number of wonderful services to residents in the area. Their pharmacy is just one of many services available that provides convenience without compromising care. The staff at the pharmacy take great pride in what they do and seek to always provide a high level of service to every person they work with.
Getting a flu shot at Ralph's Thriftway Pharmacy is a quick and easy process. You don't have to schedule an appointment, so you can come in whenever it is most convenient for you. Upon arrival, you simply fill out a form and then wait to be called for your flu shot. There are two pharmacists available to administer the shots and vaccines, so it usually only takes about 10 to 20 minutes depending on how busy they are. Before you know it, you'll be on your way and protected from this year's flu.
Ralph's Thriftway Pharmacy provides standard flu shots to people ages 18 and older and offers high-dose flu shots for people 65 and older. Both options are quite affordable, with the standard flu shot at $35 and the high-dose flu shot at $65. Ralph's Thriftway Pharmacy accepts most major medical insurance. With insurance the flu shot typically does not have a co-pay and is free. Just like other COVID-19 vaccine locations, all COVID-19 vaccines and boosters available here are free.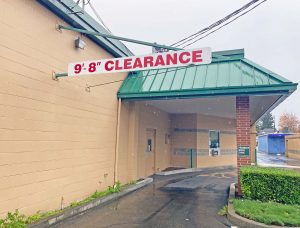 In times like these, we are all looking for ways to stay safe and do our part to prevent the spread of disease as much as possible. Ralph's Pharmacy is very conscious of community safety and has multiple services available to help support social distancing efforts. Their pharmacy drive-thru helps cut down on in-person contact by giving people the option to pick up their medications right from the safety and convenience of their car. They also offer delivery services for an additional charge, so you can get your medications without even leaving the house. You can call the pharmacy directly at 360.352.4426 to learn more about this exceptional contactless service.
If you're considering getting your flu shot or COVID-19 vaccine this season, Ralph's Thriftway Pharmacy is the perfect choice. Their friendly staff and convenient services make the entire process a breeze. Rather than disrupting your whole day with a scheduled appointment, stop by Ralph's Thriftway and see for yourself just how easy getting your next vaccine can be.
Ralph's Thriftway
360.357-8011
1908 4th Ave E, Olympia
Sponsored