Sometimes you are just in the mood for some spring rolls and orange chicken. And it's nice to skip cooking once in a while too and let someone else do the prep and clean up. If you are in Grays Harbor and looking for some great Chinese food, you don't have to go to far. Here is where to get Chinese Food in Grays Harbor.
Chinese Village
2409 Simpson Avenue, Aberdeen
360.533.1485
Since 1981, this family-owned and operated Chinese food restaurant in Aberdeen has been serving up some of your favorites. From chow mein to bok choy and egg rolls to kung pao chicken, Chinese Village has a variety on their lunch and dinner menus. They also have American food, including hamburgers, in case someone in your group is not keen on fried rice or won tons. Chinese Village offers dine-in and takeout.
Ocean Palace Restaurant
112 E Wishkah Street, Aberdeen
360.533.6966
The Ocean Palace Restaurant is another place to get Chinese food in Aberdeen. They have a spacious dining area that is great for large get togethers. Their menu includes all your favorites such as wontons, spring rolls, chow mein, fried rice and sweet and sour chicken. They do offer limited American fare as well. Diners love the large portions and fresh vegetables. Ocean Palace has dine-in, takeout and delivery options.
Canton Cafe
205 S G Street, Aberdeen
360.533.1770
Love egg rolls? Caton Cafe has the mother of all egg rolls to satisfy your craving. They have a loyal following, including diners who have been visiting them for over 40 years. The small and simple dining room is family-friendly and the staff is nice. No website, so call ahead for takeout or stop by for dine-in.
Hong Kong Restaurant
1212 1st Street, Cosmopolis
360.533.7594
The Honk Kong Restaurant in Cosmopolis has no website, but it's a good place to check out if you are on your way inland and suddenly crave some wontons. Diners say to try their hot and sour soup and love their big plate sizes. The owners and staff are kind and attentive. They do dine-in and takeout, if you call ahead.
Golden Dragon Restaurant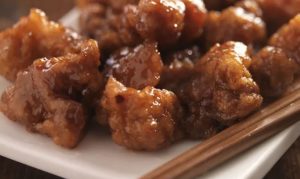 710 Simpson Ave, Hoquiam
360.612.3135
In Hoquiam, you can find Chinese food at the Golden Dragon Restaurant. They do not have a website, but you can call ahead or stop in to fill your hungry belly. Diners love their fresh food and the quality, with medium-sized portions. They have a create your own combo that is great for those who want a choose their own variety meal. Golden Dragon offers dine-in and takeout.
Lucky Dragon Restaurant
860 Point Brown Ave NE, Ocean Shores
360.289.2868
Need Chinese food in Ocean Shores? Try the Lucky Dragon Restaurant. They offer large portions in a relaxed atmosphere. Diners recommend trying the egg foo young, almond fried chicken and pork fried rice. They have a wide range of your favorites and have combo meals for two, perfect for date night. No website, so call for takeout or stop by to dine-in.