As humans, we need to laugh. Laughing reduces tension, improves the immune system, relieves pain and generally makes our day better. If you're having a hard time finding things to make you chuckle, head over to the Washington Center for the Performing Arts on Friday, March 11 and let the Ladies of Laughter work their funny and fabulous magic. Don't miss out, they're in town for one night only.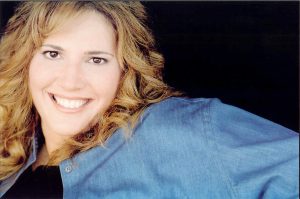 Peggy Boyce is the executive producer of the Ladies of Laughter show. Their troupe is excited to come back for a repeat visit to the Washington Center, especially during the month of March as it's Women's History Month. They perform in Federal Way and Walla Walla while in the area as well. "There is nothing like performing live at these beautiful theaters."
"In March 2020, Mount Baker Theatre in Bellingham was the last show we did before the world shut down," recalls Boyce. "This same theater was the first venue we visited in person when venues opened up again last September, so Washington holds a significant place in the Ladies of Laughter's heart."
Washington Center Marketing and Sales Director Tineke Raak is also excited. "We are thrilled to bring the Ladies of Laughter back again to the Washington Center stage," she says. "We are really looking forward to laughing together again."
They're also excited to be performing in front of a real human audience again. "I joke that Zoom is to comedy what the Easy Bake Oven is to cooking," she explains." You don't get the same rush as you do on stage with people reacting to your jokes. We'll take live any day over Zoom! What a joy to go back to Mount Baker for our first show back and their first show. The audience was stoked and of course we were so happy to be out of the house and in front of people we could actually see!"
But, like the rest of us, over the course of the pandemic even the Ladies of Laughter went exclusively online. "We did a few virtual events during the pandemic and more than likely will start up an international open mic so women around the globe can keep working on their material in advance of our next competition in 2023," says Boyce.
Their first virtual competition took place in the spring of 2021. "It was extremely successful but a lot of work," Boyce shares. "This represented a learning curve for us since we really did not have any experience doing this on Zoom. It was just as much work virtually as if we had the competition live. Women all over the world competed."
Runner-up Sarah Perry will be attending Olympia's event. A Chicago native, she represents a young, fresh perspective on life, says Boyce. "Since 2012 our national Funny and Fabulous Tour has visited legendary theaters across America with the finest talent from the national competition," she adds. "Past contestants include Amy Schumer, Tammy Pescatelli, Melissa Rauch ("Big Bang Theory") and countless others."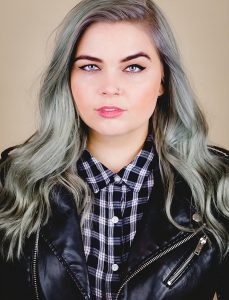 They're also mixing things up a bit. "We thought we would add storytelling and video shorts to the competition because those are two disciplines where many women in comedy are flourishing," says Boyce. "We were not disappointed with the contestants. It added something fun and fresh to the stand-up form and also widened our talent pool. There are so many funny women that also don't do stand-up but are talented in telling stories and producing videos. We are looking forward to continuing these two other categories."
Joining Perry onstage will be Stephanie Blum, a previous winner who won at Madison Square Garden in New York and now resides in Los Angeles, and Karen Rontowski, national headliner and LOL favorite with numerous national TV credits including Late Night with David Letterman. You can follow the LOL tour through their website, Facebook, Twitter, Instagram and riotous YouTube channel.
Remember that attendees over the age of 12 must show proof of COVID-19 vaccination or negative test taken within 72 hours and everyone over the age of 18 must have a photo ID to attend. Masks must also be worn for the duration of your visit. Find a full list of approved vaccine documents on the Center's COVID-19 FAQ page.
The Washington Center box office is open Tuesday through Friday from 12 p.m. until 5:30 p.m. and for two hours before events. You can email questions to boxoffice@washingtoncenter.org or call 360.753.8586.
Laughter truly is the best medicine and thanks to the Ladies of Laughter it's right around the corner. Get tickets now and enjoy a rare night on the town with plenty of restorative giggles and LOL's along the way.
Sponsored