Westport is a fun and vibrant place to get away from it all and have some fun on the beach. From surfing and sailing to clam digging and fishing, it's an outdoor lover's dream! If you're looking for a staycation or workcation, check out Airbnbs! They give you the room and comforts of home with a change of scenery that feeds the soul. Of course, you can't go anywhere without your four-legged best friend, even a workcation wouldn't be the same! So, check out these dog-friendly places to stay in Westport with Airbnb and bring Fido along.
Island-Style Cottage
This inexpensive Airbnb rental in Westport is a cozy home-away-from-home according to visitors. You'll notice the feel as soon as you walk in. Hosts Zak and Ann-Marie lovingly take care of the rental, which has been in their family for 20 years and is their own retreat when they head to the shores. Conveniently located within walking distance of the beach, pets are welcome here too. There is a lovely charcoal firepit out back for s'mores making. An important note is there is no in-house laundry, though there is a public laundromat not too far away.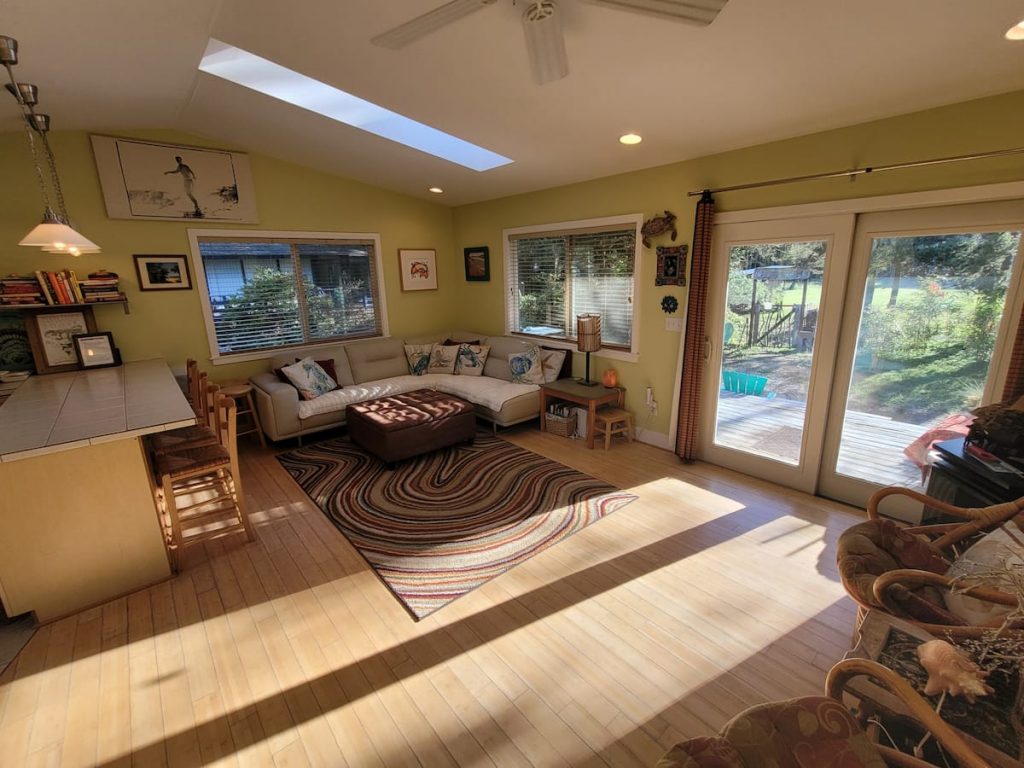 Grandma's House
If you're looking to feel at home in a rustic house, just like you may have stayed at when you visited your own grandma, then this is the Airbnb for you! Airbnb Superhosts will make sure your stay in a pleasurable one, from the hot tub and privacy fence, to the full kitchen and charming woodstove. Grandma's House has bikes, kites and toys for you to enjoy. A dog friendly-place place to stay, it even has a fenced yard for your dog! Grandma's House can sleep up to five guests. Just a couple blocks from the beach and a short, five-minute drive to town puts this Aibnb in a great Westport location!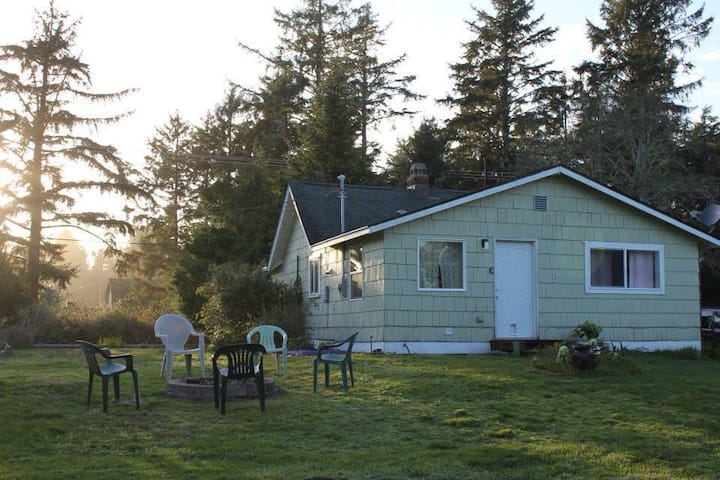 Lila House
Small and charming, the Lila House is perfect for those looking for a couple's getaway or a workcation. Just 1/3 of a mile walk to the Cohasset beach, this 600-square-foot tiny home is loaded with a remolded kitchen, jacuzzi bathtub/shower combination and a beautiful skylight. It has a fenced back yard for your dog and the hosts do everything they can to make you feel welcome, including having dog toys on hand to greet guests.
Linda's Condo at the Beach
A nice condo with room for three, Linda's Condo at the Beach has all the amenities you could want in a beach rental, including electric fireplace, jetted tub, board games, extra beach towels, laundry facilities inside the unit and more! You will have access to all the resort facilities as well, including a seasonal outdoor heated pool, year-round hot tub, fitness center, barbecue area, putting green and sports courts. And yes, Linda's Condo at the Beach is a dog-friendly beach rental in Westport. She provides a dog bed, water and feed bowls, dog towels and clean-up bags, so your dog is as comfy as you during your stay.
The Oasis
Need a place for a big family to vacation together? The Oasis is an Airbnb rental in Westport that offers room for up to eight guests. The best part about this rental is the amazing atrium. It's the perfect place to unwind with a glass of wine and a book after a long day of fun at the beach. Looking to eat out? You can walk over to the Loge for food and coffee. They also have surfboard and kayak rentals! And on Fridays they have live music, giving you a place to have some fun without even getting in the car. The Oasis is dog-friendly, so don't forget to bring your canine buddy!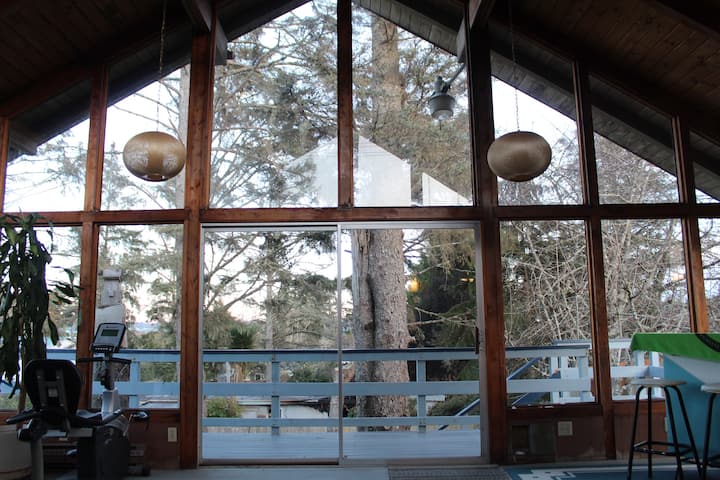 The Heron's Nest
The Heron's Nest is a large condo just steps from the beach—no view though—that accommodates up to six guests. This dog-friendly beach rental includes bowls, dog bed and towels to make sure your dog feels welcome. Human amenities include a soaking tub, keyless locks, ultra high-definition smart TV, and high-speed internet for those workcation folks. You also get access to the resort facilities, which include hot tub, pool, fitness center, putting green, horseshoe pits and more.
Funky Westport Bungalow
The Funky Wesport Bungalow is a fun rental for a couple or large groups, as it accommodates up to eight. The two-story home is just a 10-minute walk to the beach, and just 5 minutes from places to rent boards and wetsuits. This Airbnb Westport rental features a barbecue, outdoor shower, in-home laundry, 51" flat screen, board games, Nintendo Wii, kites, and outdoor games. Your dog is welcome too!
From the Heart
This three-bedroom, two bath home accommodates up to six guests and has a fenced in yard for your dog to play in. From the Heart features a jetted tub, large deck, balcony off the master suite and more. The stocked kitchen even has a double waffle maker and an ice cream maker. A two-story rental, they have gates on the stairs for the safety of children and dogs. This rental in Westport offers boat parking too. They are just a little over a mile from the beach.