William Idso set up a timer on his phone so he would know exactly how many days there were until the start of the track and field season. "It's been on there since the state cross country meet," the Ocosta High School senior declared.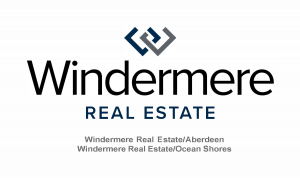 And how many days were there when the countdown began? "One hundred and fifteen days," William stated as his twin brother, Matthew, excitedly nodded in agreement off to the side.
"I actually bought a calendar specifically to countdown to the start of track season," Matthew added. "I was marking off days for a while."
To say this track season is important to the Idso brothers would be an understatement.
"It's all we've been thinking about," William said. "It was hard to focus on school sometimes because we were so excited about track season starting."
The two may be downplaying their lack of focus on schoolwork as both are 4.0 students who have already been accepted to both the University of Washington and Washington State University, but one things for certain, this track season is what the two have been preparing for, and they're definitely making the most of it.
William holds the best state times in the 2B classification in both the 100 (11.07 seconds) and 200 (22.83) and is second in the high jump at 5-foot-100, while Matthew is state's top runner in the 400 (51.36) and is ranked third in the 100 (23.6) and 200 (11.41).
If that wasn't enough, the two make up half of the Wildcats' 4×400 squad, along with Michael Reynolds and Dylan Todd, which own the 2B's top time at 3:39.58.
It could all end up meaning multiple individual state titles for the Idso family and a potentially overall team state title for the Ocosta boys' squad once the state meet rolls around in late May.
"Both boys have huge goals for the season," said Ocosta head coach Aaron Anderson. "They only got to go to state freshman year due to COVID-related restrictions. They have anticipated a trip back for almost three years now. I can't wait to see them compete each week and watch all of their hard work and dedication pay off with a strong showing at the state meet in Cheney."
Matthew and William both went to state as members of the Wildcats' relay teams during their freshman seasons. Both believed it would be the first of four consecutive trips during their high school careers. The talent was certainly there. The state championship meet, however, was not as their entire sophomore season was cancelled due to the pandemic, and while last year had a season, it wasn't a full one and failed to feature a state meet for a second straight year.
"It seems we've been dreaming about going back to state for such a long time," William said.
But they didn't just sit around and wait. Even though there wasn't a traditional track and field season the past two years, the two still prepared diligently, going above and beyond with each brother pushing the other.
"Whenever he did a workout I felt like I had to because we were always pushing each other," William said. "So we never missed a day without running. We weren't really sure how much we were improving though. We were just basing off how we were doing against each other, but we really had no idea. We didn't know what everyone else was doing."
As it turned out, they both improved so much, including both adding 15 pounds of muscle prior to the start of this season, they are now two of the state's best.
"They are very much aware of the world around them," Anderson said. "They plan ahead, communicate schedules, and are willing and able to help out whenever needed. They take the lead in team practices, events, and meets. They encourage others, regardless of age and ability. They have a fantastic work ethic, and go above and beyond expectations."
Their dedication as already paid off as both brothers have already established new school records with William setting the benchmark in the 100 and 200 at a league meet at Toutle Lake and Matthew claiming the Wildcats' top 400 time at the Grays Harbor All-County meet.
"I didn't win a race until last year," Matthew said about his unrelenting devotion to the sport. "You do a lot of losing before you start winning in track."
The two will look to continue that winning trend as their senior season winds down.
"William and Matthew have always put in time outside of the season and on weekends to gain every competitive advantage they can find," Anderson said. "I appreciate their coach-like minds as they scheme and plan way ahead on the schedule. They are constantly evaluating their current levels and setting goals for the next practice, meet, and/or future Invitational. They are very inquisitive, always asking questions on how they can make themselves better."