It might seem weird to pick up your date and head to a truck to buy food, but these days food trucks are known for being gourmet eateries that often have long lines and even sell out of their delectable offerings. Have Fido with you after a day at the beach or a trip to the vet? No problem as your dog can come with you when you dine at a food truck. Whether it's a date night, lunch break or an after-dinner snack, you will be happy you tried one of these Grays Harbor food trucks.
Finch & Bull Food Truck
101 E Wishkah Street, Aberdeen
360.637.9431
Located in front of Steam Donkey Brewing Co., Finch & Bull Food Truck has the perfect pairing to go along with that ice-cold pint. This food truck specializes in using seasonal ingredients so their menu changes throughout the year. They offer gourmet sliders like Salmon LT featuring a grilled salmon filet, lemon garlic aioli, greens and tomato on a brioche bun. Definitely not your chain-restaurant slider!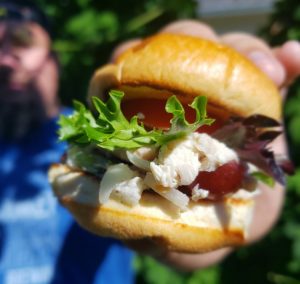 Finch & Bull Food Truck also has sides like fried chickpeas with a house seasoning. Come on Sunday for their Sunday Brunch menu, chockfull of incredible choices such as burritos, French toast, biscuits and gravy and even tacos. And with huge servings, you will not leave this food truck in Grays Harbor hungry! Be sure to try the tator tots, they are a customer favorite along with the sliders.
Many visitors definitely recommend pairing their offerings with the latest Steam Donkey Brewing Co. release, and why not, since they are located next door! You can even sit in the tap room and enjoy your food with your brew.
For more information including their current menu, visit the Finch & Bull Food Truck website.
Mr Taco
801 Simpson Avenue, Hoquiam
212 S L Street, Aberdeen
360.637.9992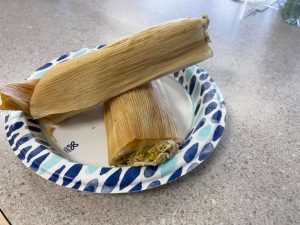 The Mr Taco food truck has two locations, one in Hoquiam and one in Aberdeen. Both serve up delicious incredible Mexican food that many visitors say is the not only authentic, but one of the best taco food trucks they have been to, so it's worth a stop next time you're craving a taco. Mr Taco offers up a variety of your favorites, including tacos, quesadillas, tortas, carne or pollo asada and more. They have a kid's meal menu too so the young ones can have their fill as well.
Visitors love the size of their plates—you won't leave hungry!—and all the extras you get with your order, like sauces. They make everything fresh, and you can taste it. Customer favorites include the soft tacos, which are full of flavor, their huge burritos and the homemade tamales.
Mr Taco also does events. Follow the Mr Taco Facebook page for updated information.