Sometimes you just need a pick me up. Whether your morning is just getting started or you had a rough day, local drive-through coffee stands specialize in making you that perfect latte or energy drink featuring Lotus or Red Bull. They often have many more syrup flavors than coffee shop chains, as well as more alternative milk options and extras like boba tea. So, whatever you like to drink, these drive-through coffee shops in Grays Harbor can brew it up for you.
DJ's Coffee & Bubble Waffles
2930 Simpson Avenue, Hoquiam
360.549.7383
DJ's Coffee & Bubble Waffles offers up a wide range of coffee and other drinks that are quite unlike anyone else's. They have seasonal specials like strawberry shortcake with a real piece of shortcake on top and homemade whipped cream. From horchata lattes to shark attack spritzers with Lotus or Red Bull, they have you covered. If you're hungry, try a bubble waffle too! Visit the DJ's Coffee & Bubble Waffles Facebook page for monthly specials.
Coffee Brake Espresso
1424 1st Street, Cosmopolis
360.538.9828
Coffee Brake Espresso has been a drive-through coffee stand in Cosmopolis since 1998. It's still owned by the original owners. They have kept up on drink trends and can offer you everything you would expect, including Red Bull smoothies and of course, plenty of coffee drinks. For more information, visit the Coffee Brake Espresso Facebook page.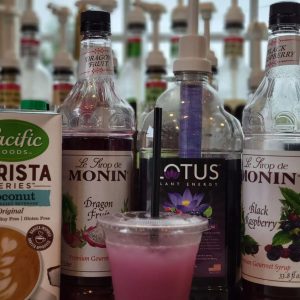 Go Dog Go Espresso
619 S Boone Street, Aberdeen
360.533.8454
Go Dog Go Espresso is a drive through coffee shop in Aberdeen that serves up some fun and unique flavors along with yummy breakfast sandwiches. For example, ever wanted a Beetlejuice Lotus? Just say the name three times and this delicious blend of coconut milk, dragon fruit and black raspberry syrups with Lotus will appear to you! Not sure what to order? Just ask the Baristas, they are good at coming up with surprises that are so good. Visit the Go Dog Go Espresso Facebook Page for up-to-date information.
Coffeeman Espresso
415 W Heron Street, Aberdeen
360.533.4569
One of the oldest drive through coffee stands in Grays Harbor is the Coffeeman Espresso in Aberdeen. Since 2000 they have been serving up coffee and other thirst-quenching delights. These days you find seasonal items like raspberry mojito mocktails with Spooner Farms raspberries and popular trendy drinks such as Red Bull spritzers. Visit the Coffeeman Espresso Facebook Page for more information.
Harbor Coffee
501 Oak Street Aberdeen
360.533.0808
You want coffee. Your copilot wants bubble tea. No worries, head to Harbor Coffee! They have a wide variety of drinks including coffee, hot teas, smoothies, Italian sodas, energy drink spritzers and bubble teas. Go wild and try jelly in your bubble tea. They use local Dancing Goats Coffee – formerly Batdorf & Bronson – for their drinks, making them smooth and delicious. Look for specials like gummy bear lotus with really gummy bears in it or fruity popping milk tea. Visit Harbor Coffee on their Facebook page for up-to-date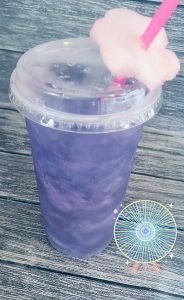 Huckle-Bearies Espresso & Bake Shop
2400 Sumner Avenue, Aberdeen
360.537.1170
Ever wanted to try a yoguccino? You've probably never even heard of such a thing, but Huckle-Bearies Espresso & Bake Shop in Aberdeen has them! This drive-through coffee stand allows you to call your order in ahead, so it's ready when you pull up and they deliver as well! Check out their unique drinks like a carousel that has cotton candy on top and glitter inside. Being a bake shop, they have plenty to eat too. Check out the Huckle-Bearies Espresso & Bake Shop Facebook page for more information.
information.
Monster's Mocha
916 E Wishkah Street, Aberdeen
Monster's Mocha has one of the largest selections of flavors you will see at a drive through coffee shop in Grays Harbor, including over 30 sugar free flavors! Customer favorites include their jolly rancher Lotus and frozen happy camper.
Bee Street Espresso
214 North B Street Aberdeen
360.612.3675
This drive through coffee stand in Grays Harbor has a good mix of hot and cold drinks for you to try and lots of extras – from homemade whipped cream and peanut butter to extra candy and protein powder. Bee Street Espresso also has rice milk, which you don't see a lot of places, along with soy and almond. Try one of the barista's favorites: white chocolate, cupcake, vanilla in white coffee with a splash of soy milk. For more information, visit the Bee Street Espresso Facebook page.