When you plan your next event be sure to check out Harbor Blooms in Aberdeen. They offer arrangements for everyday needs, weddings, special occasions and more. Harbor Blooms is a locally owned family business. Mainly serving Grays Harbor County, they also occasionally serve and deliver to Pacific, Mason and Thurston counties.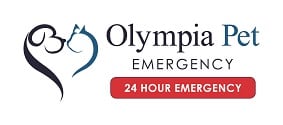 Harbor Blooms can create the perfect arrangement when words aren't quite enough. Everyone on the team loves working with flowers and their community. They enjoy working with customers to help them prepare for an anniversary, prom and birthdays. They are also experienced and provide empathy in the difficult time of losing a loved one. Getting to know their customers is a priority so the needs of the customer are fully met.
On average the business provides arrangements for over 40 weddings a year. They offer a complimentary consultation to discuss your wedding or event so both parties can be confident it is the right choice. They have dozens of referrals and photos to help you find exactly what you need. Harbor Blooms is your local choice for any of your floral or home design needs!
Harbor Blooms: Expanding the Family Business 
The family business started in Montesano, another floral shop you may know as Marni's Petal Pushers. Tanya, Marni's daughter said "I had been working with my mom after my dad passed and we decided we wanted to open a second location, when the opportunity came to purchase Harbor Blooms, we jumped on it." Tanya says she loves her work because she loves making people happy with flowers.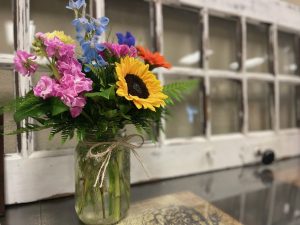 Currently the floral shop receives most of their flowers from a wholesaler in Tacoma and Kent. They receive their flowers from all over the world but primarily California, Columbia and Ecuador, says Tanya. In the summer months they are able to buy flowers from local growers on the Harbor. As the business expands they have been able to help support these local growers.
Tanya also mentioned networking around the Grays Harbor area. "We have talked with a couple other businesses about partnerships." There may be more room to Bloom in the future for this humble family business. Tanya is also interested in interior décor stating "I'm not a professional but I can visualize and decorate." When you enter the store it is clear to see that the home goods have been thoughtfully placed. Little stations are set up throughout the store that showcase the items mixed and matched.
Aberdeen Flower Shop Offers Gifts and More 
When you visit Harbor Blooms you will find more than fresh flowers. They have a great selection of candles, jewelry, stones, soap, notebooks and home decor goods. Ask Tanya for her advice on home goods, she can help you visualize and bring your new space to life. Gift items can also be delivered with your floral arrangement upon request!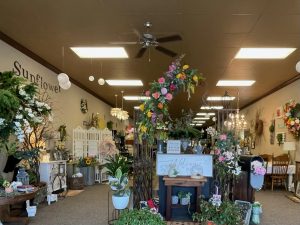 Looking for more inspiration? Check out their blog posts! Not sure what kind of flowers to get for your special someone? Check out "The Meaning of Flowers – Color" blog post. For example, did you know that Yellow flowers symbolize friendship and represent joy, happiness and new beginnings? No wonder a sunflower can brighten your day! Check out the blog post to learn more about the meaning behind other colors.
Harbor Blooms Monthly Bloom Club 
Harbor Blooms also offers a monthly subscription to receive a wrapped floral bouquet delivered to you on the first Wednesday of every month. Plans for the monthly subscription range from $25-$60 per month. The subscription can last for 6 or 12 months. If you need to skip a month or cancel you must do so 5 days before your Bloom Club delivery date.
Sign up today and you won't regret having a beautiful arrangement in your home once a month. You can even change the delivery address if you'd like! Surprise a friend or loved one and have a delivery sent to their home instead. Just contact Harbor Bloom to change the delivery address!
The first order of a new subscription will come with a vase to be reused for future deliveries and the remainder of the deliveries will be professionally wrapped. Contact Harbor Blooms at 118 E. Heron Street Aberdeen, WA or call 360.532.0300 to set up your monthly subscription. You can also follow them on Instagram and Facebook.