Anyone who was a member of 4-H knows that service and giving is a big part of the organization. Grays Harbor-based Hope From Horses is a very unique 4-H club that is not only a 501(c)3 nonprofit, but the group focuses on providing free horseback riding to youth and adults with disabilities. They are the only 4-H club in the state with a program like this, and most likely the only one in the country.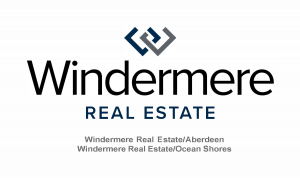 "The program has been around for over 30 years now," shares Sarah Protheroe, Hope From Horses coordinator. Like the other volunteers, she wears many hats within the club, having volunteered for the last six years. A lifetime horse lover, Sarah volunteered with a hippotherapy facility in Oregon, where she learned a lot about horse therapy. When she moved to Grays Harbor, a friend of hers connected her to Hope From Horses.
Grays Harbor Horse 4-H Club with a Service Focus
A few things make this program truly unique. Since they are a 4-H club, many of their volunteers are the 4-H youth members. 4-Hers who want to volunteer must be at least 13 years old. The kids do a range of tasks, depending on what's needed. Some bring their own horses to be used for sessions. Some act as sidewalkers. All pitch in and help make this incredible program possible.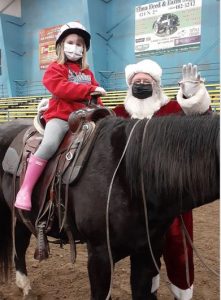 Aside from being technically a 4-H club, they do not charge for riding sessions. Everyone rides for free. This is made possible by 4-H volunteers as well as community members who provide their own personal horses for use at the twice-a-month riding dates. These are privately-owned horses that are paid for and cared for by individuals, drastically reducing the expenses Hope From Horses has themselves. The Nonprofit provides all the equipment – like helmets, buddy stirrups, reins, etc. – and rents the 4-H Pavilion at the Grays Harbor County Fairgrounds for riding sessions on the second and fourth Monday of each month.
Hope from Horses also does a few fun events throughout the year, including an Easter egg hunt, Santa visits and year-end awards.
Horse Riding for Youth and Adults with Disabilities
They are also not a true, certified hippotherapy organization. "We don't have a therapist on site," explains Sarah about the difference. "While the opportunities we provide may provide a therapeutic experience, we are not certified and do not do any sort of therapy."
The group works with both adults and children with all types of disabilities. "There is an approval process for adults, but we have had adults in our program in the past," Sarah shares. "I think a couple years ago, we had an individual that was actually in her 80s, but came and rode with us. So, we've worked with individuals anywhere from the age of 8 to 80."
The group tries to be as inclusive as possible, to help get anyone who wants to, up on a horse. They have even had a rider who was paralyzed from the waist down. And they currently have a horse that lays down on cue to help riders mount. "We just usually share with people: 'If you feel you're physically able to get on with assistance, then we usually try to figure it out and assess the situation,'" Sarah explains. "And then of course, if it's not safe in some way we'll say we can't do this, but I've never had a situation in my six years where we've turned someone away because we can't do it."
And you don't have to be a resident of Grays Harbor to sign up for rides. Currently, they have two riders from Thurston County.
How to Support Hope From Horses Riding Program for People with Disabilities
Volunteers are always welcome! If your child is interested, they can join the 4-H club and volunteer that way. Anyone over the age of 18 can become a 4-H volunteer and then work with Hope From Horses in a variety of ways, whether you have a horse or not. If you do have a horse you think would be a good fit, they are always looking! Reach out to Sarah at hopefromhorsesgraysharbor@gmail.com or message via the Hope From Horses Facebook page. They will invite you and your horse out early to a ride night to do an assessment.
Like all nonprofits, monetary donations are always greatly appreciated. They use funds for rental of the pavilion, equipment upgrades, events and more. "We are always upgrading equipment, so any monetary donation is always greatly appreciated," shares Sarah.
For more information, visit the Hope From Horses Facebook page and consider volunteering or donating.