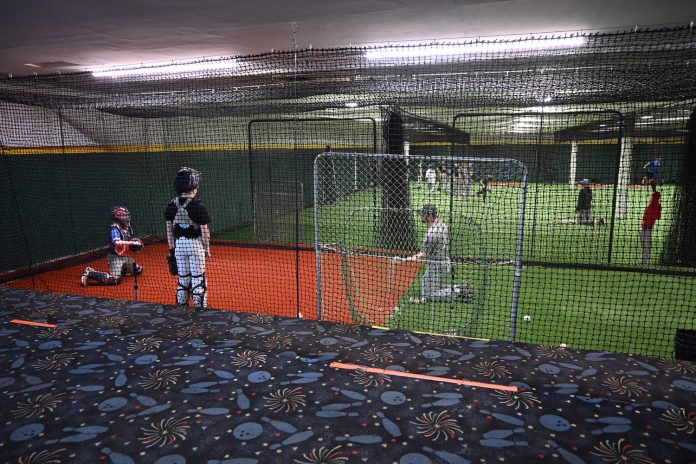 Thanks to the vision of a father and son team, Montesano is now home to a much-needed indoor athletic facility. Opening its doors in early 2022, MultiSport 360, Inc. (MS 360) equips Grays Harbor community members and children with a safe place to hone in their skills, filling a much-needed void in the area.

Need for More Indoor Sport Facilities in Grays Harbor
Founded by Layne and Mike Bruner, MS 360's missions centers on life skill development through sports, focusing on the comprehensive development of every athlete on the Harbor. The idea for the facility had long been on Mike's mind as he raised his family in Montesano and was the head baseball coach at Montesano High School for nine years. During this period, Mike noticed the undeniable lack of indoor athletic facilities, a major problem for a county garnering roughly 100 inches of rain per year. As Mike continued to be involved in baseball over the years, he felt the stress of constantly checking the weather forecast and squeezing in practices between rain showers. Longing for something to alleviate the problem, Mike knew he couldn't tackle it on his own, so he put the idea on the backburner.
While attending Montesano High School, Layne was a standout athlete, named an all-state selection in baseball as well as eighth-best pro prospect in Washington by Baseball America in 2013. After graduation, he attended Washington State University and was later selected by the Baltimore Orioles in the 26th Round of the 2013 MLB First-Year Player Draft. After an injury ended his career in the MLB, Layne moved back to Washington and picked up coaching, eventually landing at Grays Harbor College (GHC) where his dad was coaching at the time. "I always wanted to do something with Layne," explains Mike, "I just was never sure in what capacity, so starting to coach together was a lot of fun."
As Mike served as head coach of the GHC baseball program for five years, his mind continued to spin as to how to elevate the athletic experience in Grays Harbor. "I started looking at different buildings and available property to eventually build a space," states Mike, "but it proved to be too costly."
Finding Space: Indoor Athletic Facility in Grays Harbor
After a drive by the then-vacant Bulldog Lanes bowling alley in Montesano, a former longstanding institution in the city, Mike and Layne's interest was piqued and they contacted the owner, Mark Galland. While hearing the specs on the space with 85 x 85 feet to play with, Mike's initial instinct was that the ceilings were too low, however the steps down into what used to be the bowling lanes proved higher than anticipated, and the vision quickly started to come together.
With excitement brewing, Mike and Layne leased the space, receiving the keys to the building in October of 2022. As the building was going to be a work in progress for many months, Mike and Layne got to work applying for 501(c)3 nonprofit status. "The whole process took about 60 days and required a lot of phone calls and patience," explains Layne. "We couldn't do anything until receiving the nonprofit status to start to get funding, and Mark was incredibly patient with us."
As another huge baseball fan in the area, Mark was extremely supportive of their plan from the get-go. "Mark has been incredibly helpful every step of the way with helping remove old furniture, fixtures, and lighting, all without putting any pressure on a timeline," expresses Mike.
A Montesano Athletic Facility for Everyone
After countless hours of hard work, MS 360 officially opened their doors in the beginning of March. With a few months under their belt, the space is currently being used in a variety of ways including for adult fitness classes, as well as practice space for GHC, Aberdeen High School, Montesano High School, Elma Fastpitch, and Monte Bulldog Fastpitch. Additionally, MS 360 launched their first set of tryouts to make up their own 18U, 16U and 14U travel teams.
As word spreads, calls continue to pour in from people hoping to get access to the space. "We're currently managing the demand like any other athletic rental facility and have a calendar full of teams using the space most days of the week," explains Mike.
Introductory rates are offered to interested groups, however Mike and Layne are excited to put together their Giving Fund to help alleviate costs for those who may not be able to afford it. "This Fund will allow low-income community members to come in and use the space for an hour a day at no cost," states Layne. "We don't want financial status to be a barrier for anyone and want to support kids by giving them equal opportunity to a high-quality practice space."
Plans for the Future
With their first baseball season coming to an end, plans for year-round use of the space are on their radar. In the winter, the MS 360 teams and others in Grays Harbor will have a space to practice, eliminating the past need to travel out of the area, thus lowering team costs. There are also hopes to put together additional MS 360 teams and further develop the facility to offer age-appropriate strength training and classrooms that can be utilized for nutrition, mental skills, mental game and sports psychology classes.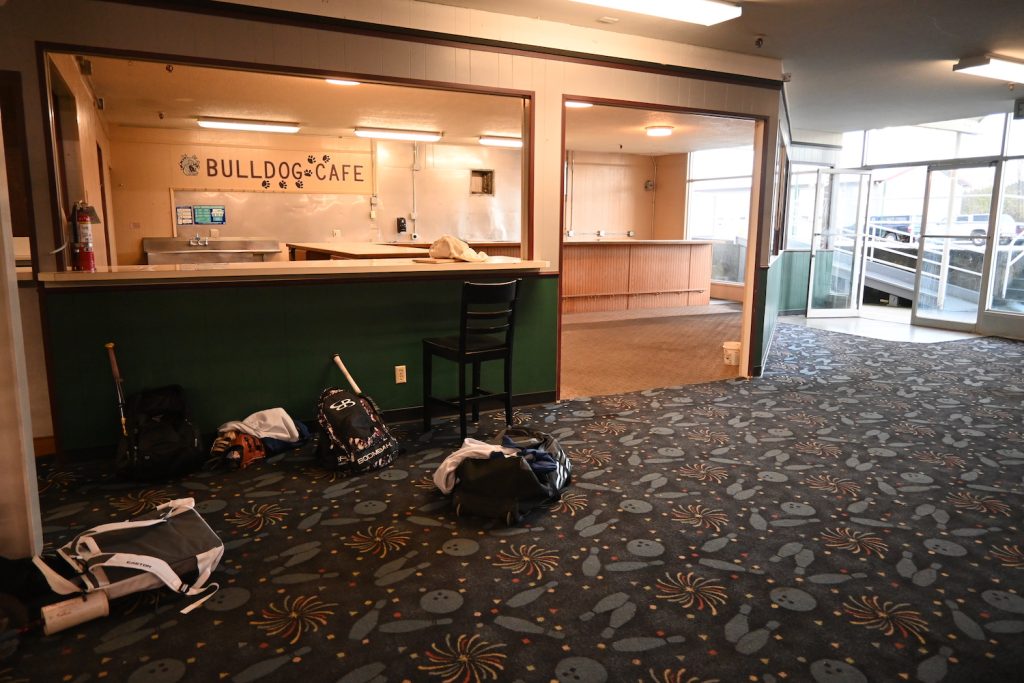 Hence the name "MultiSport 360," the facility will eventually allow sports outside of baseball usage of the space in addition to training and agility courses. "The facility works for our needs now," states Mike, "but we're not opposed to the possibility of expanding or even building an even larger space down the line."
Thinking back to last year, Mike and Layne attribute much of MS 360's early success to Mark, the MS 360 coaches, the Mason Family Foundation, Paul Willis, Corey Marks, the MS 360 Board Members, McKenna Bruner, Aaron Cleverly, Shon Schreiber, and Moraya Wilson, and so many others.
MS 360 has already made a massive impact on the community with Layne and Mike devoting hundreds of hours into their nonprofit. "I had this vision for many years," remembers Mike, "but Layne was the one with the follow through, energy and passion to make it a reality. Layne's fortitude is a driver in making things happen. We're both really excited to give back to the athletic community for many years to come."
To learn more, visit the MultiSport 360 website.