It's time for the Fourth of July! That means hot dogs, cherry pie and lots of fireworks. Grays Harbor has a few displays that your whole family will enjoy, including ones on different days so you can catch more than one show for the season! Here are the Grays Harbor July 4th Fireworks and events.
Planning on having a firework show at home? Be sure to check out the Grays Harbor County Emergency Management city's websites for guidelines and information resources on firework bans and/or restrictions.

Giant Fireworks Show and Mid-Season Championships
July 1
Grays Harbor Raceway
32 Elma McCleary Road, Elma
Want to get your heart racing this July 4th? Head to the Giant Fireworks Show at the Grays Harbor Raceway that takes place in conjunction with the Mid-Season Championships! There will be 360 sprint cars, limited sprint, IMCA modified, super stocks, IMCA hobby stock and hornets. It's a day of fun the entire family will love. For more information, visit the Grays Harbor Raceway website.
Oakville Independence Celebration Parade & Car Show
July 1: 11 a.m.
Highway 12, downtown Oakville

Head to Oakville for a good-old fashioned parade that everyone is invited to join! Bring your friends, horses, band, club, church or just yourself! After the parade they have a car show, music, food and vendors between Center and Allen streets. For updates, follow the Oakville Chamber of Commerce Facebook page.
Oakville Junior Rodeo
July 1-2
Oakville Regional Event Center
7000 US Highway 12, Oakville
Free
The Oakville Junior Rodeo is happening July 1-2. You want to miss this fun event where youth ages 2 to 18 compete in traditional rodeo events like bull/steer riding, bronc riding, barrel racing, roping, bole bending and more! To learn more, visit the Oakville Regional Event Center Facebook page.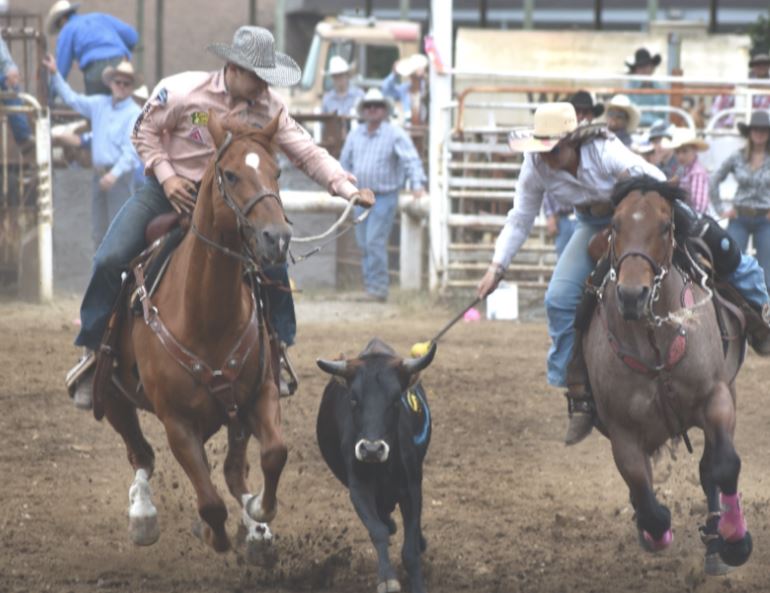 Seabrook Porch Illumination Celebration
July 3
Seabrook
The town of Seabrook will be decked out in its red, white and blue finest thanks to participating businesses and residents! Decorations will be finalized by 5 p.m. July 3. That evening, the illuminated walk takes place from 5 p.m. to 7 p.m. Take a stroll through the quaint town of Seabrook and see the amazing decorations. Sign up to be involved on the Seabrook website.
Afterwards, head to Crescent Park to cast your vote for your favorites, enjoy free s'mores and live music!
Aberdeen Splash Festival
July 4
12 p.m. – 10 p.m.
Morrison Park
1301-2527 Olympic Hwy, Aberdeen
The free Aberdeen Splash Festival is once again happening and it's a great way to celebrate July 4th in Grays Harbor. It's a day full of fun including entertainment; kid's activities like face painting and balloon animals; a beer garden for adults; inflatable rides and more. The day accumulates at sundown with a huge firework show over Chehalis River.
Westport Booming Bay Fireworks Display
July 4
Westport Marina
The Wesport Booming Bay Fireworks in Grays Harbor will take place at dusk on the Fourth of July. Head to a spot on the beach or sit in your car and watch the display, being shot from Westport Marina. Please remember that no fireworks are allowed to be shot off in the Westport City limits. For more information, including what types, where and when fireworks may be discharged, visit the Westport-Grayland Chamber of Commerce website.