On January 2, 2023, Quinault tribal member Joseph (Charley) Capoeman assumed his new responsibilities as Executive Director of the Grays Harbor Union Gospel Mission (UGM). After 15 years of serving on the board, he was elected to take over the leadership of the renowned charity known for its effective programs to reintegrate the homeless into society through Christ.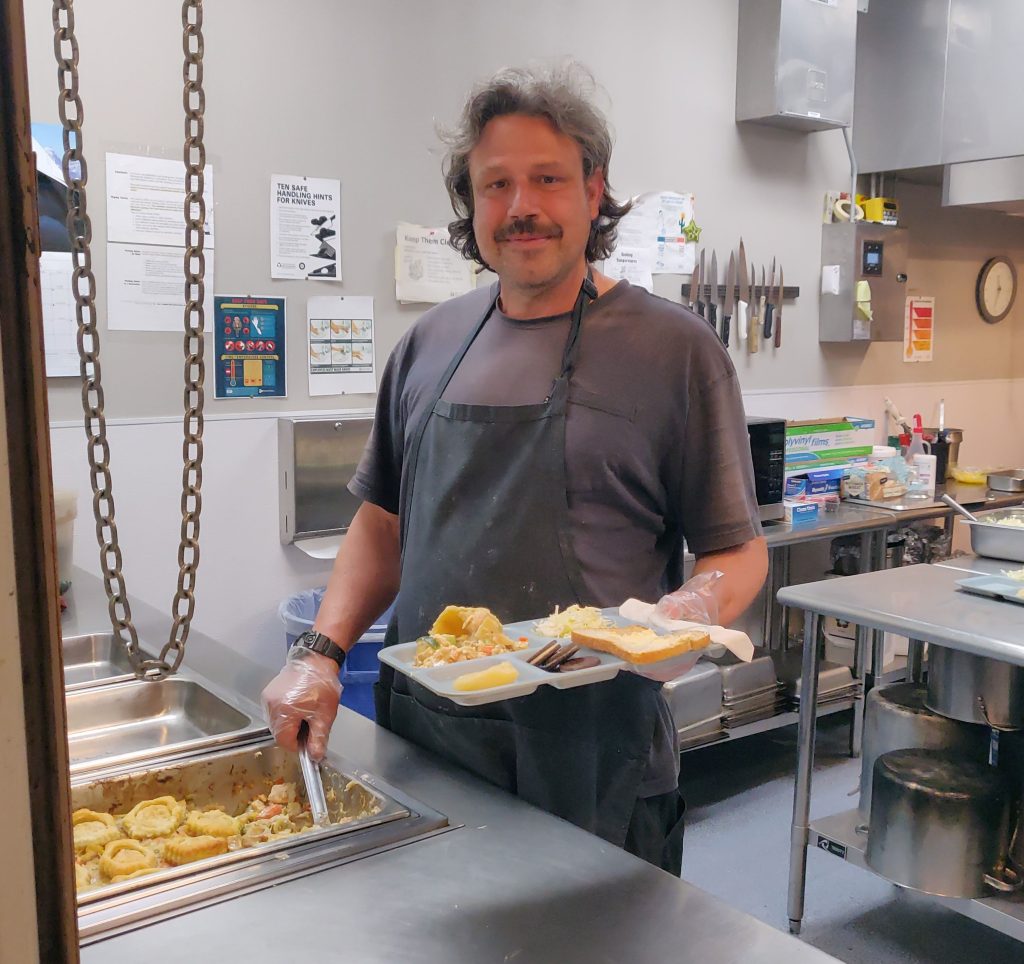 Charley Capoeman's Christian Journey
Capoeman is a man who has a deep desire to make a difference in people's lives. He grew up in a non-religious family in Tahola. He is a canoe carver, descending from a long line of canoe carvers and is
well respected among his people. Capoeman worked as a forester for 19 years, a job he gave up to work full-time at the Union Gospel Mission.
He and his wife Leslie converted to the Christian faith when they saw the amazing transformation in the life of Capoeman's brother who overcame his drug addiction through Christ. The couple became very active in their church. "It is an amazing thing to see lives transformed," says Capoeman. "My predecessor Gary Rowell brought a guest of the UGM to church. The man was homeless and struggling with alcoholism. He kept coming to church and I observed an amazing change in him. He stopped talking about the dark side of his life and found hope. This experience made me join the UGM."
Capoeman then embarked on 28 years of ministry in the Grays Harbor County Jail, where he encountered many of the problems he now addresses through the UGM.
Grays Harbor Union Gospel Mission's A New Foundation Program
The Grays Harbor Union Gospel Mission addresses the underlying cause of people's problems, such as addiction, or emotional and mental illness. Most people on the street lack a spiritual foundation to fall back on in times of trouble. The New Foundation program provides this by teaching the Christian way of life, which gives dignity to their person and meaning to their lives. It also presents a practical model on how to live. "The Church provides a strong support system," says Capoeman." If they so choose, we take guests to Sunday services in a van."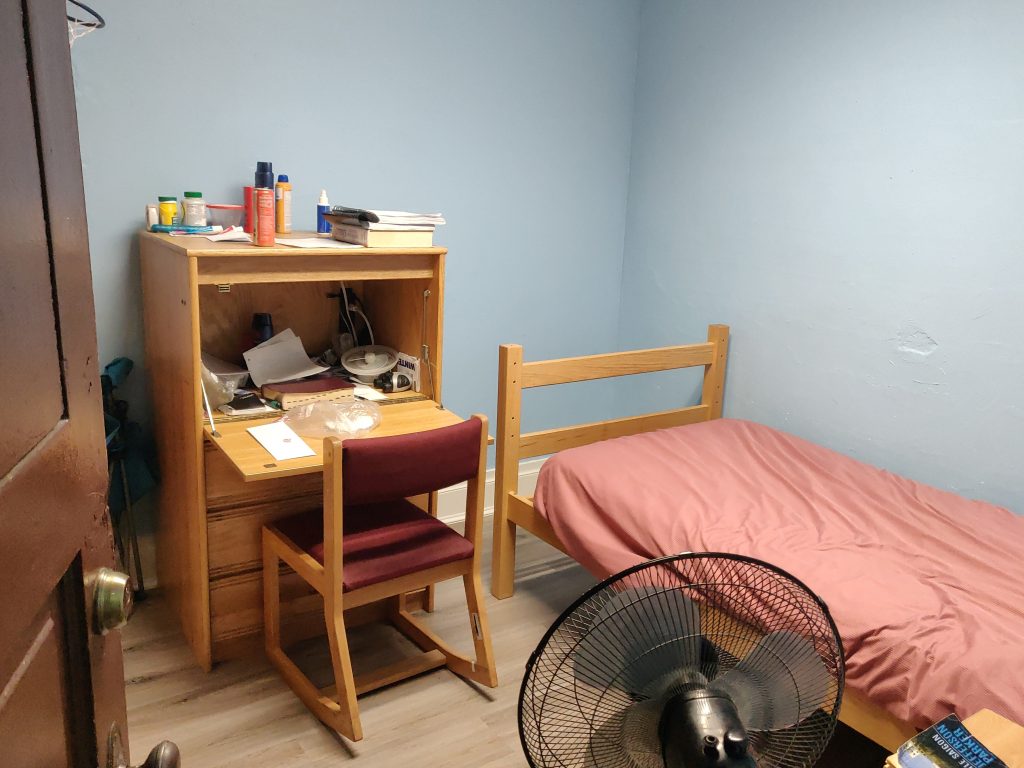 "Learning responsibility and other job skills is an important part of the A New Foundation program," Capoeman continues. "The program includes daily bible study, as well as a Christian study program teaching them to apply the faith to their daily lives in important areas, including addiction, marriage and child rearing."
Presently, there are 18 men and 6 women participating in the program. Capoeman estimates that eight or nine will graduate this season.
Union Gospel Mission Provides Basic Needs
The Union Gospel Mission is known in the community for taking care of the physical needs of those in need. Anybody can come to the door and receive three meals a day, a shower, a place to sleep, hygiene items and furniture.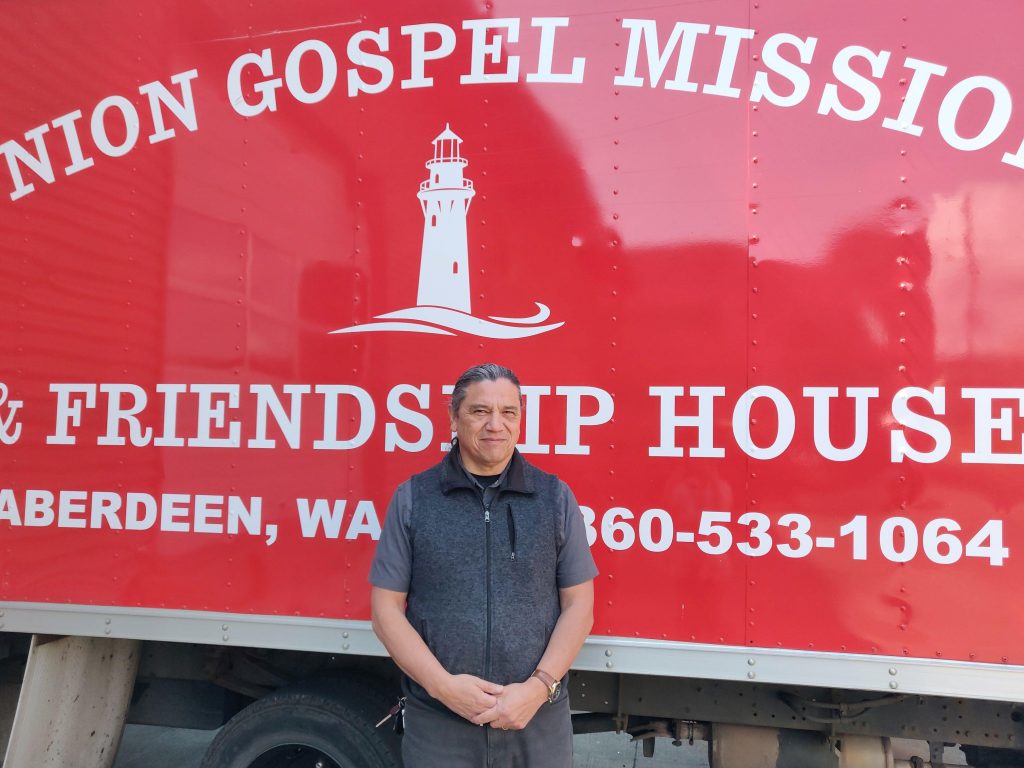 As an independent 501(c)3 nonprofit, their operating budget ranges from $600,000 to a million per year and is entirely provided by community donors. They only use state or federal funds for capital improvement such as the renovation or their historical building.
Union Gospel Mission Staff Training
Capoeman has taken on the leadership over an organization whose work of feeding, clothing, and sheltering those in need has been fine-tuned over 84 years. The president works with a 5-member board, with a team of 11 to 12 full-time and part-time staff, as well as volunteers. Some of the paid staff positions are held by graduates of UGM's A New Foundation program, which has proven very effective in reintegrating the homeless into society.
He spends much of his time speaking to guests and program members, one-on-one or in study groups. His long experience in prison ministry is a great help in teaching the faith to guests; identifying problems and destructive circles; and in setting goals for the future. His goal as the new Union Gospel Mission Executive director is to improve staff training. "I would like to send our staff to bible college or to participate in online prayer and ministry training," he shares.
The Grays Harbor Union Gospel Mission, 405 East Heron Street, is open from 7 a.m. to 10 p.m., Monday-Saturday, and for meals only on Sunday. Call 360-533-1064 for information and for donation pick-up. Visit the Union Gospel Mission website.
"It is an amazing thing to see lives transformed." He still carves canoes in his spare time, but, through Christ, his work is now carving lives.