Bursts of flavor are always stewing behind the scenes at the Olympia Thriftway markets. Chile lovers in Olympia are looking forward to the unforgettable taste that arrives every summer with Hatch Chile season. The highly anticipated Hatch Chile Fest will be hosted at Ralph's Thriftway and Bayview Thriftway stores in August, with events taking place on Fridays throughout the month. There will be an incredible range of Hatch chile products, but they are always in high demand. Make sure to pre-order your chiles in July so you don't miss out!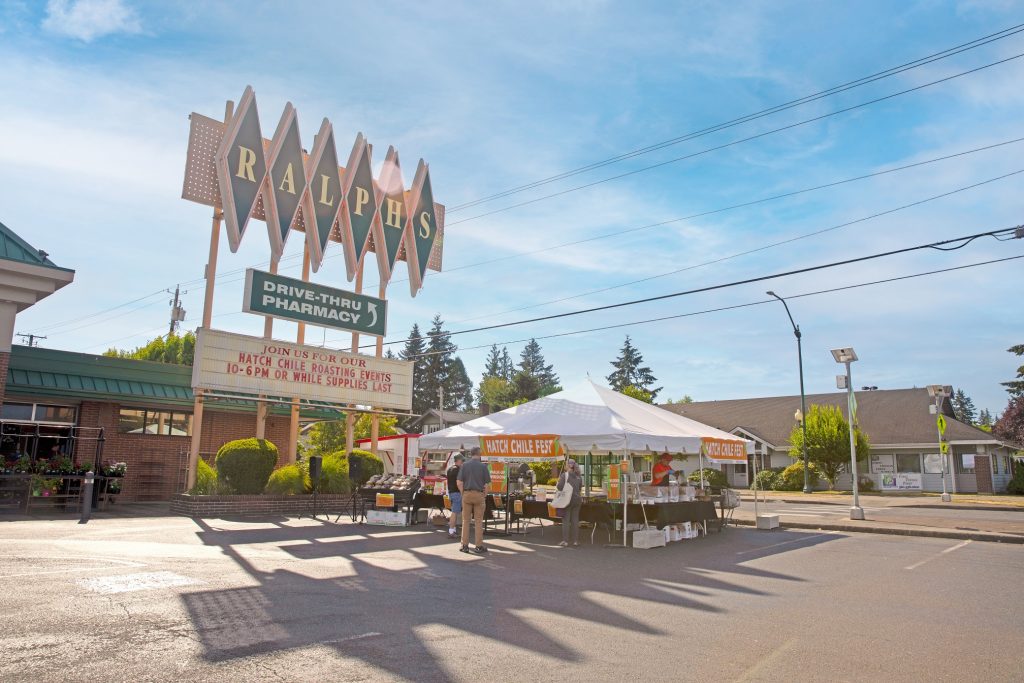 What is the Hatch Chile Fest?
It has become a summer tradition for Ralph's Thriftway and Bayview Thriftway stores to source authentic Hatch chiles from the Hatch Valley of New Mexico in partnership with Charlie's Produce. Last year Olympia Thriftway stores saw a whopping 1,860 pounds of Hatch chiles sold through pre-orders alone, not to mention the walk-up orders during events. It's safe to say that Olympia has gotten a taste for Hatch chile season.
Olympia Thriftway stores are once again aiming to create a memorable experience for Hatch chile lovers in Thurston County and beyond. The roasting events will take place from 10 a.m. to 6 p.m. at Ralph's Thriftway on August 4 and 18, and at Bayview Thriftway on August 11 and 25. The Hatch Chile Fest will showcase a wide range of delectable products headlined by roasted chiles that range from mild to hot. On top of that, you'll have a chance to win a raffle prize at those Friday events!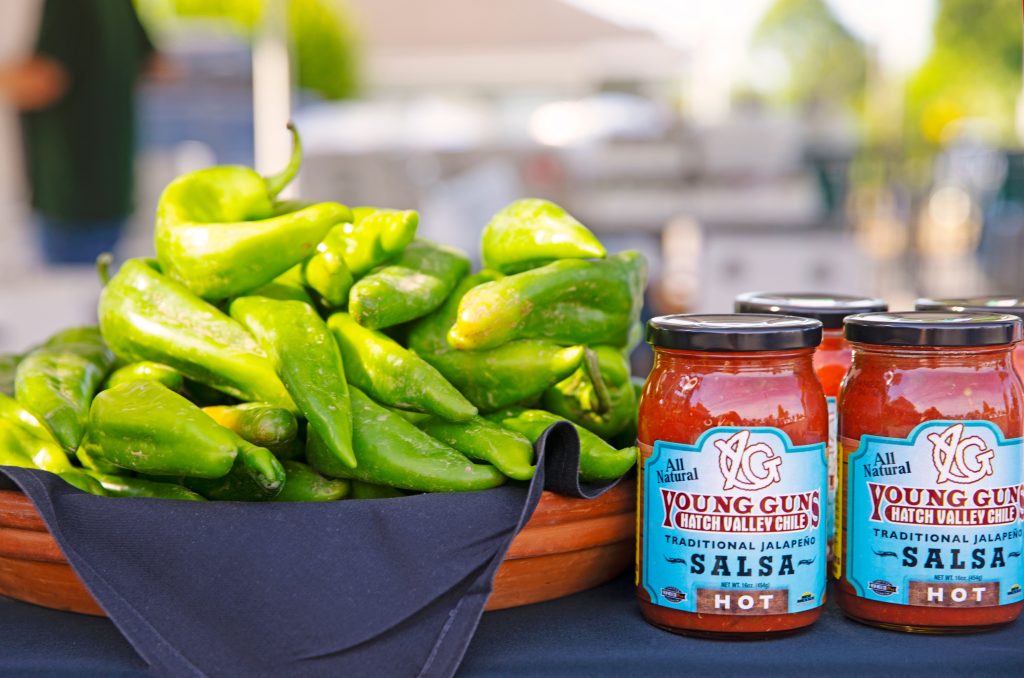 2023 Hatch Chile Fest Products
This summer, Ralph's and Bayview will have many Hatch chile products for you to explore. In the Produce Department, you'll find fresh Hatch chiles by the case as well as individual peppers to add a zesty kick to your meals. You can also opt to please your taste buds with Hatch jelly, Hatch peanuts and/or Hatch salsa.
The Meat Department is serving up some tantalizing options this year as well. Sink your teeth into mouthwatering Hatch brats, savor the fiery flavors of Hatch burgers and get ready for a treat with the newly introduced Hatch meatloaf.
For those seeking ready-to-eat options, the Deli Department has you covered. You'll be able to try the unique Hatch chile quiche and savor the creamy delight of Hatch chile hummus. Make sure to try out the Hatch chile corn bread and Hatch chile mac and cheese if you're a fan of these classic items. And last but certainly not least are the delicious Hatch chile enchiladas.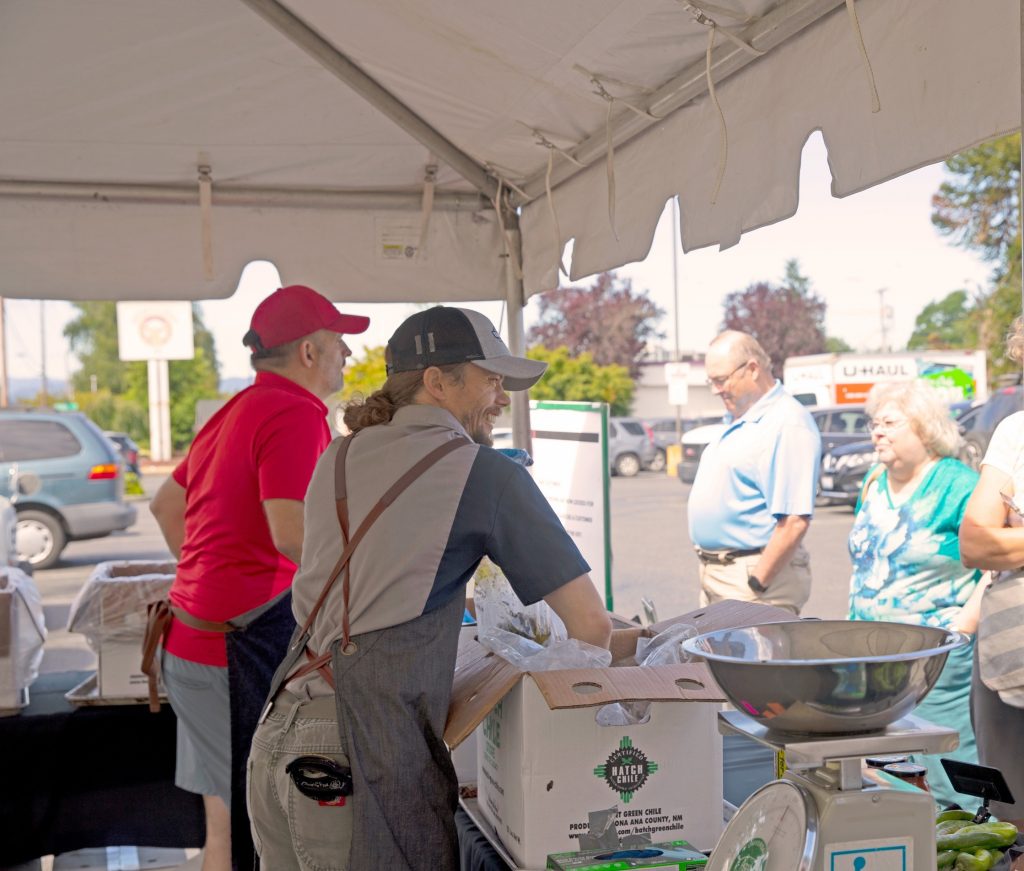 Employees at Olympia Thriftway Markets Look Forward to Hatch Chile Fest
The anticipation is building among the employees at Olympia Thriftway stores as the Hatch Chile Fest approaches. Peyton Greene, the assistant produce manager at Ralph's Thriftway, shares his excitement for the festival and his experience working at previous Hatch festivals. "In my three years at Olympia Thriftway, I've been involved with two Hatch Chile festivals, and I will say they are extremely busy and fun," Greene shares. "The festivals attract people from all over Thurston County, including those who drive from the outskirts to get their fill of these flavorful chiles."
This year, the Thriftway team is hoping for a big turnout every Friday during the festival. Greene highlighted the importance of pre-ordering roasted chiles. "It's a good idea for people to pre-order because they won't have to wait in long lines or risk missing out on their order," he advises.
The prevailing attitude among Hatch Chile Fest vets seems to be that pre-ordering is a must if you are interested in the roasting events.
Don't Miss Out on the 2023 Hatch Chile Season at Bayview Thriftway and Ralph's Thriftway Stores in Olympia
The Hatch Chile Fest is an annual celebration that many Olympia food enthusiasts eagerly anticipate. It's a chance to explore the distinct flavors of authentic Hatch chiles and experience the culinary magic they bring.
You can pre-order your chiles now to guarantee your desired amount of the delicious roasted Chiles. If you want to learn more about the Hatch Chile Fest, visit the Oly Thriftway website or follow on Facebook. It's always an option to stop by in person or give the team a call at 360.357.8011.
2023 Hatch Chile Fest
Ralph's Thriftway August 4 and 18
1908 4th Ave E, Olympia
360.57.8011
Bayview Thriftway August 11 and 25
516 4th Ave W, Olympia
360.352.4897
Sponsored