Serving great food with a friendly smile is the name of the game at Big Moon's BBQ & Southern Cuisine in Montesano. Whether it's barbecue ribs, brisket, chicken, pulled pork, or mac-n-cheese you're craving, owner Kevin Mooney and his team have proven themselves to be the local experts when it comes to serving up comfort food.

"We have the best tasting home-style food around," Mooney says. "It's just like it's your grandma or mama is cooking it for you. There's simply no match."
It's the type of food he grew up on in Nashville, Tennessee. Mooney learned to cook by watching his grandmother. "Early on, my grandmother would let me help with things like rolling out the biscuits, so I learned by watching and doing," he says. "When I was about 16 years old, she taught me about grilling and frying, and it's something I just kept on doing. I've always cooked, and I've always loved having people over."
The official opening of Big Moon's BBQ & Southern Cuisine at 116 W Marcy Avenue in Montesano took place on November 18, 2022. The eatery features dine-in and take-out options, as well as catering orders for large groups. The decor is simple, yet welcoming, with paper towels on the picnic tables and big screen TVs tuned into local sports.
From Serving Our Country to Serving Barbecue in Grays Harbor
Mooney earned the nickname "Big Moon" during his high school football days. A retired U.S. Army Chaplain Assistant and soldier, he received extensive training in crisis intervention, relationship skills, and medical ministry and counseling during his 20 years of service.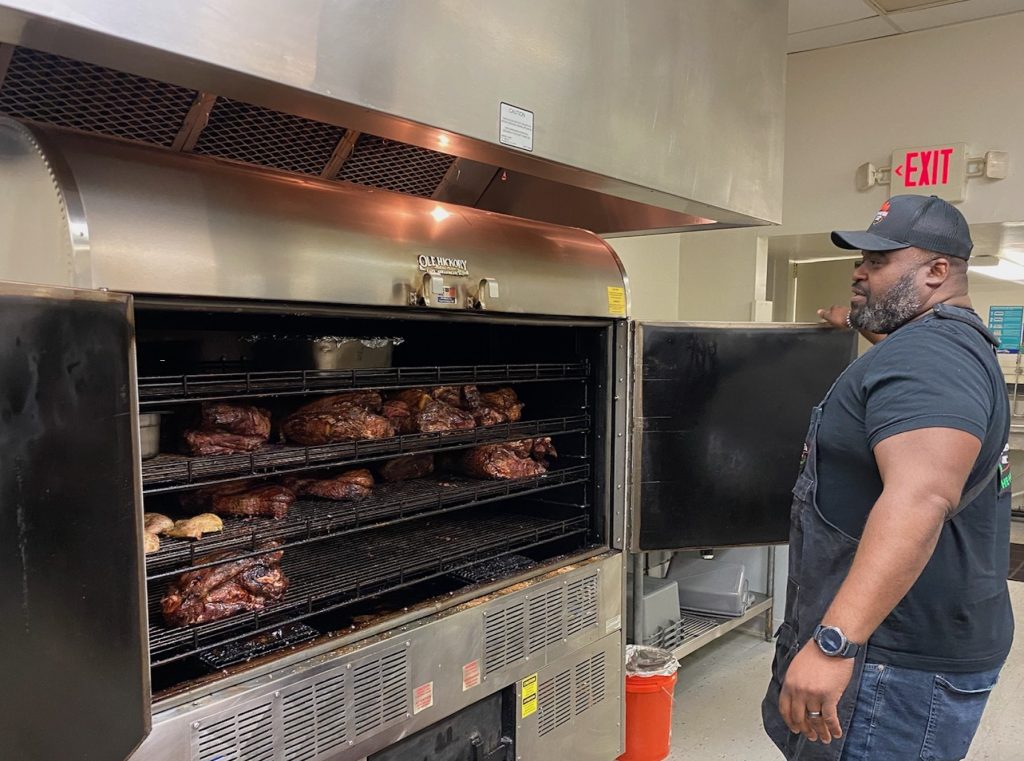 After retiring, Mooney was a case manager at Behavioral Health Resources in Hoquiam. Ready for a change, he started a food truck at Wynooche Meats & Deli on Sundays as sort of a hobby. As the demand for his offerings grew, he decided to expand the business and open a full-size restaurant.
"While I was running churches and chapels during my time in the Army, I also gained experience that actually prepared me for the restaurant business," Mooney says. "I already knew how to cook, but I didn't know about the business side such as organizational skills, management skills, budgeting and supervising others. My love for cooking and my experience in the Army all tied together so, actually, opening a restaurant was fairly easy for me."
Meet the Big Moon's BBQ Team
Mooney's wife, Mackrina, is the co-owner of the restaurant. "She has always been supportive of everything I do," Mooney says. "Our son, Brandon, attends school in Aberdeen, and works with me during the summer."
Maceo "Iron Chef" Hogue, hailing from Arkansas, shares a Southern background with Mooney. James "Wildman" Pace and Kyle "Mustache" Knight round out the Big Moon's BBQ team.
"They are all hardworking guys," Mooney says. "We are a team, and our motto is 'everybody does everything', including myself. We all do it all and we have fun – we cook it up, serve it up, we ring it up, we wash dishes and mop floors – whatever needs to get done."
He also values the influence and guidance of good friends and Army buddies, Deona Lewis and Peerman Brandon.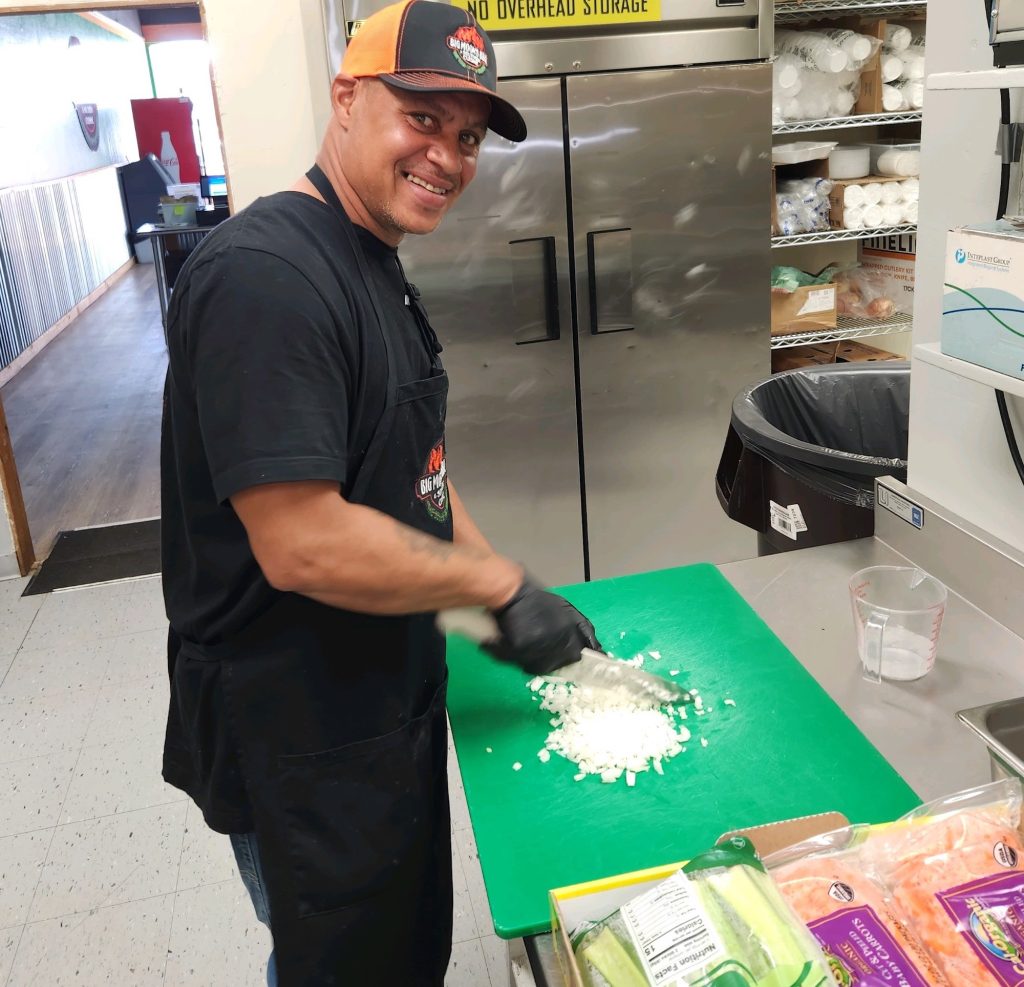 Customer Favorites at Barbecue Place in Montesano
Mooney points to the ribs as being the pit master's favorite. "Honestly, everything we make is really good! But the ribs, well, we cook them Memphis-style," he says. "We wrap them, then add our sauce. That makes it a little wet, and the sauce is cooked in the meat.
Customer favorites on the menu include the mac-n-cheese and the collard greens. Brisket is a fan favorite, and the pulled pork sandwich is a top-seller. Prime rib is on the Sunday menu, and cooler weather offerings include smoked chicken and dumplings. Weekdays, Big Moon's BBQ has more hand-held foods such as tacos and sandwiches on the menu for the working crowd to grab a quick lunch on the go.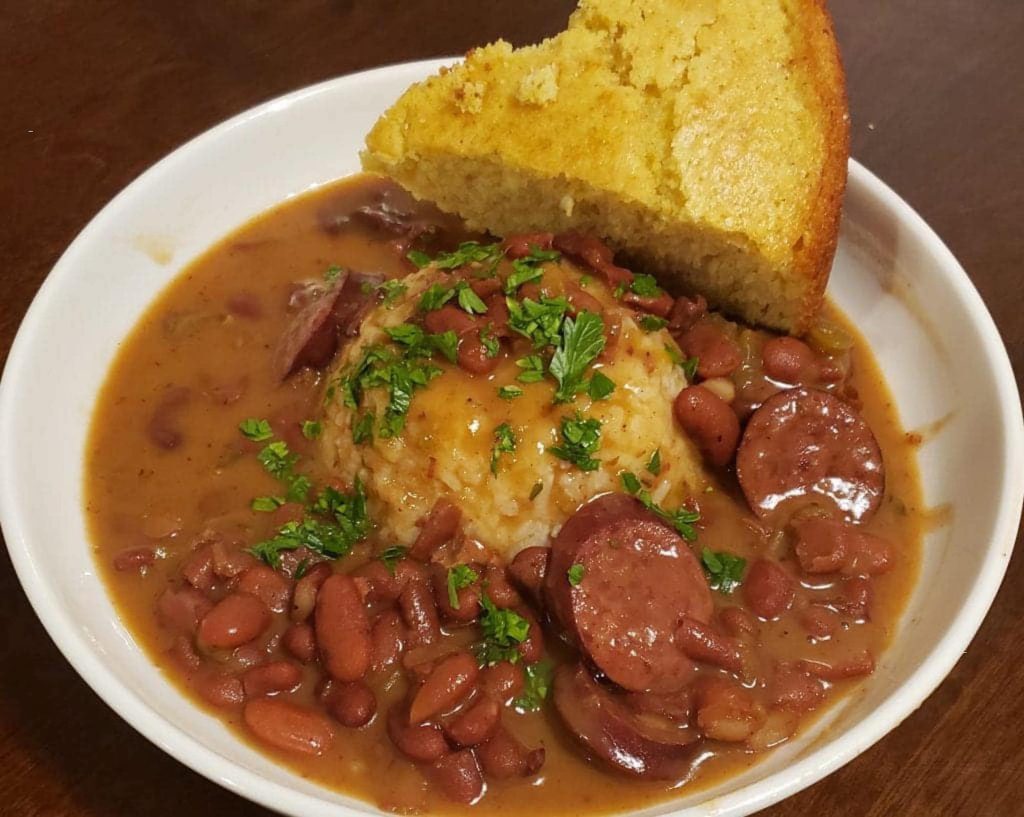 "Big Moon knows his barbecue, and he definitely serves up the best Southern cuisine I have ever tasted," Pace says.
Knight agrees, saying, "We get a lot of repeat customers, and people who know Southern food absolutely love it here."
And, it's not just the Big Moon's team that has praise for the menu. Customers chime in as well.
Ruth Callaway from Montesano says: "This is a wonderful place, with nice people and consistently good food. I love their prime rib on Sundays, their mashed potatoes, and Southern green beans, and my husband loves the brisket. It's important to support local business and we love supporting Big Moon's."
An employee with Advanced Heating and Air out of Aberdeen shares: "I'm big on barbeque, and Big Moon's has good food and good people. They are really friendly, welcoming, and they also make a great peach cobbler. My boss comes in sometimes and gets a platter for the shop which, of course, we love."
Stop by Big Moon's BBQ today and experience a bit of Southern hospitality and good food. "We pride ourselves on our Southern hospitality," Mooney say. "Southern folks are just cheery like that! We are very welcoming, and we guarantee good customer service and good food. If it's not right, we will make it right." Visit Big Moon's BBQ & Southern Cuisine, located at 116 W Marcy Avenue in Montesano. Call 360.249.8213 for more information. Be sure to check out their YouTube channel, Breaking Bread With Big Moon, and give their Facebook page a follow for menu updates and specials.