Whether shopping for decor, holiday meal staples, or hoping to pick up the perfect seasonal recipe, the Bayview Thriftway and Ralph's Thriftway stores can help to put the finishing touches on any occasion. And with the holidays just around the corner, the Bayview and Ralph's Thriftway stores are giving thanks to their customers and inviting the community to celebrate the season throughout the month of December, with special events, savings and plenty of holiday cheer to go around.
The Annual Ralph's Thriftway Tree Lighting Ushers in a Season of Celebration
The tree lighting at Ralph's Thriftway will be a gleaming kickoff to the merry festivities. This no cost event will take place from 5 p.m. to 6:30 p.m. on Saturday, December 2, 2023. Get into the seasonal spirit by participating in the countdown in front of Ralph's Thriftway, as the tree comes to life.
"We appreciate our loyal customers and we recognize that it is a privilege and a responsibility to demonstrate our support for the local community in as many ways possible," says Dan Machado, store director for Ralph's Thriftway. "We are looking forward to another great community event! Come join us if you can."
Before and after the tree lighting, additional activities and savings will be going on throughout the store. Ahead of the tree lighting, attendees can strike a pose during pictures with Santa. Face painting will also be available throughout the event. The bakery department at Ralph's Thriftway will be hosting a holiday-themed decorating activity, perfect for kids and families. During the festivities, attendees can also enjoy seasonal tunes and caroling from the Gospel Outreach of Olympia.
Holiday food and beverage samples will be available around the store and shoppers looking for additional home decorations to trim the tree or line the mantle can enjoy 30% back in their rewards wallet for all holiday decor.
Also taking place in the hours before the tree lighting event is the Holiday Wreath Making Workshop. Participants can adorn their custom wreath with included ribbon, berries, pinecones, or any decorations that they bring to the event. Those interested in wreath making can purchase a spot for the workshop online.
Enjoy Eats, Treats and Deals at Bayview Thriftway This December
Local culinary enthusiasts can eat, drink and be merry through the Taste The Holiday Spirit at the Bayview Thriftway from 11 a.m. to 2 p.m. on Saturday, December 9, 2023. This event is of no cost to the community, and attendees can take part in this Bayview tradition through seasonal treats and savings around the store.
"Bayview has been doing Taste the Holiday Spirit for close to 20 years now and the Bayview School of Cooking has always been very involved," says Leanne Willard, director for the Bayview School of Cooking. "We provide recipes to give out to customers, lots of our staff are sampling products from the store and the recipes on the handout, and we hold mini cooking classes upstairs on the mezzanine level every 45 minutes, featuring quick appetizers, side dishes, and desserts."
The Olympia High School Chamber Choir will be a part of the festivities, delivering additional holiday cheer while singing Christmas carols throughout the Bayview. Willard says she first thought of inviting the Olympia High School Chamber Choir to participate in this event nearly a decade ago, when her son was a member of the choir. From then on, the choir's participation has become a fixture of Taste the Holiday Spirit.
Attendees looking for culinary gifts, or for those hoping to be well-outfitted for holiday home cooking and baking can browse a wide selection of kitchen tools and accessories. Customers can also score some deals along the way and enjoy 20% back in their rewards wallet for all gift items and housewares during the event. Wine enthusiasts can also rejoice with 20% off wine during the event.
Save Big All Season Long at the Bayview and Ralph's Thriftway
The Bayview and Ralph's Thriftway are delivering seasonal sales as customers prepare for holiday parties and get-togethers. Stock up on needed florals for Christmas and the holidays, while also scoring deals on last-minute decorations. During the Winter Houseware and Floral Sale from December 18 through December 25, 2023, shoppers can take 25% off all holiday decor and holiday floral pieces storewide.
"It's fun because a lot of people do come in to shop at our stores for Christmas, for those unique kinds of gifts that you can't find everywhere else," says Ashley Paterson, marketing director for Stormans.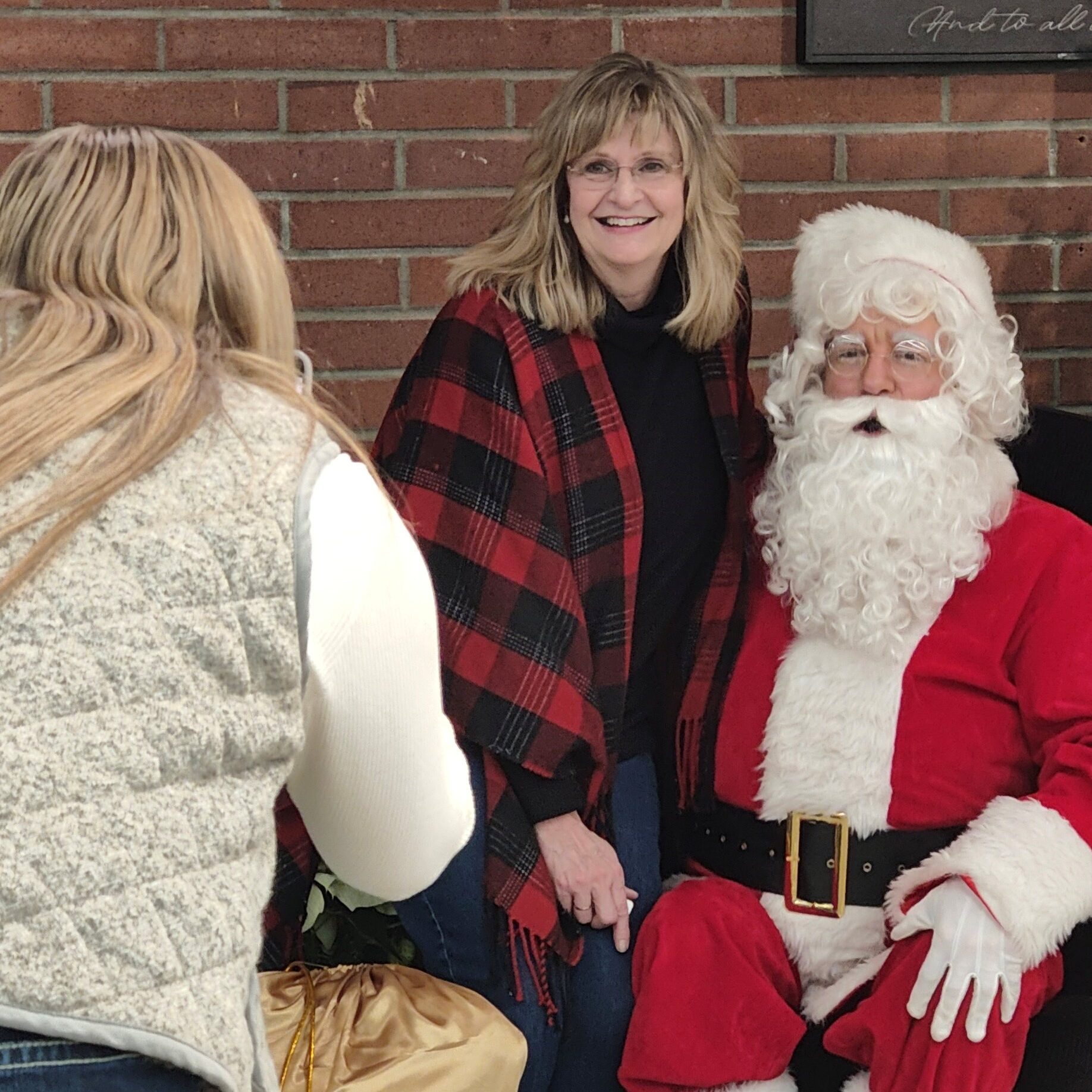 Extend the holiday cheer and stock up for next year's seasonal displays through the After Christmas Houseware and Floral Sale. Become outfitted for a New Year's celebration, or find a new heirloom to showcase for many holidays to come. From December 26, 2023 through January 8, 2024, take 50% off all holiday decor and floral pieces that are labeled with Christmas, holiday or Christmas floral tags.
Ring in the new year during the Holiday Beverage Sale at the Bayview and Ralph's Thriftway from December 29, 2023 through January 1, 2024. Those who spend $75 on beer, wine, spirits or soda can get $10 back in their rewards wallet.
To learn more about seasonal events, sales or promotions at the Bayview or Ralph's Thriftway stores, visit the Oly Thriftway website.
Sponsored