This calendar is the place to find fun events happening throughout Grays Harbor County including Aberdeen, Hoquiam, Westport, Ocean Shores, Elma, Montesano and beyond.
Oct
14
Sat
WDFW approves four days of coastal razor clam digs beginning Sept. 29

@ Check Website for Open Beaches and Low Tides
WDFW approves four days of coastal razor clam digs beginning Sept. 29; digging at Mocrocks is postponed
OLYMPIA – Washington Department of Fish and Wildlife (WDFW) shellfish managers confirmed today the first round of razor clam digging opportunities at Long Beach, Twin Harbors, and Copalis begin Sept. 29.
"The first razor clam digs of the season will begin on some beaches this Friday (Sept. 29), but unfortunately we'll have to wait a little longer to harvest at Mocrocks," said Bryce Blumenthal, a WDFW coastal shellfish biologist. "Domoic acid toxicity levels remain elevated on the other beaches that will open, and ocean conditions can change quickly. For that reason, diggers should continually check our website before digging to confirm that beaches remain open as we continue to closely test and monitor the situation."
Domoic acid levels at Mocrocks have exceeded the health guidelines set by the Washington Department of Health (WDOH) officials for safe consumption, so that beach remains closed to clamming at this time. Domoic acid, a natural toxin produced by certain types of marine algae, can be harmful or fatal if consumed in sufficient quantities. WDFW shellfish staff will continue to regularly dig test samples of razor clams to monitor the situation. WDOH requires two test samples taken seven to 10 days apart, must fall under the health guideline level before a beach can reopen for razor clam digging.
The following digs during evening (p.m.) low tides will proceed as scheduled, after marine toxin results from the WDOH showed razor clams are safe to eat:
29, Friday; 7:18 p.m.; -0.4 feet; Long Beach, Twin Harbors
30, Saturday; 8:04 p.m.; -0.9 feet; Long Beach, Twin Harbors, Copalis
1, Sunday, 8:49 p.m.; -1.0 feet; Long Beach, Twin Harbors
2, Monday, 9:36 p.m.; -0.9 feet; Long Beach, Twin Harbors, Copalis
Nov
4
Sat
North Beach PAWS Annual Dinner & Auction

@ Ocean Shores Convention Center
Nov 4 @ 4:30 pm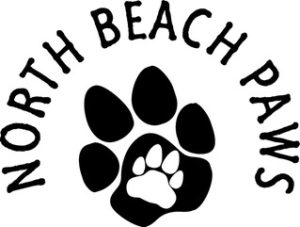 North Beach PAWS, a private, independent, all-volunteer, no-kill animal shelter dedicated to saving the lives of unwanted and homeless dogs and cats, is set to hold a gala dinner auction at the Ocean Shores Convention Center on Saturday, November 4. The event signals the return of North Beach PAWS' signature fundraiser and will help homeless and abandoned animals as well as support the day-to-day operation of the shelter.
The North Beach PAWS Dinner Auction, featuring an appearance by the Ocean Shores Pirates, will be emceed by Mike Valdez, with Eric Bjella serving as auctioneer. Grays Harbor College Civic Choir Director Kari Hasbrouck will perform live.
"We are very excited about holding our annual Dinner Auction once again! After several years of dealing with COVID and needing to avoid social settings, it is finally possible to gather safely and have this annual Fundraising event for North Beach PAWS," said Lorna Valdez, president, North Beach PAWS. "We hope you and your family members and friends will join us for an evening of fun and the opportunity to bid on some lovely items in our Silent and Live Auctions and in doing so help support our Shelter. We look forward to seeing you there!"
Numerous local businesses and organizations such as Five Star Dealerships, Seabrook, and the Quinault Nation have donated auction items for the event.
Tickets are $45/each and can be purchased at Jip and Gwenners Pet Boutique, Ocean Sunset Drug, Flying Cats Gift Shoppe, the Dusty Trunk, the Ocean Shores Convention Center box office, and the North Beach PAWS garage sale (Saturdays, 10 a.m. – 4 p.m.).