Grays Harbor FC is in just its second season of existence, but the Gulls are already making plenty of noise in the Western Washington Premier League.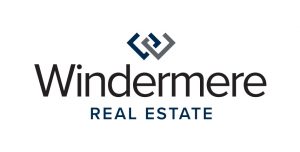 Based in Aberdeen, the soccer franchise will play its biggest match to date when it hosts defending WWPL champion Kirkland FC at Stewart Field on June 22.
"This is such an important match, at home against the defending champs in a game we really need to win to secure a top six finish," Gulls General Manager Ben Barene said. "It doesn't get bigger for us. Three points against them would go a long way in this league."
Midway through the season, Grays Harbor FC has a 4-2 record and is fifth in the WWPL standings with 12 points. XF Redmond (Crossfire) holds the top spot in the standings at 5-1 (16 points).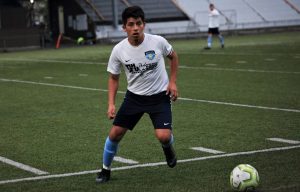 "We are very happy with where our team is currently," Barene said. "All four of our remaining opponents are in the top six of the standings so anything could still happen, but we are scoring nice team goals and coming together as a squad and playing well at a key point in the season."
Grays Harbor finished its inaugural season last year with a 5-1-6 record.
The Gulls will take some momentum into their showdown against the Goats, having won three consecutive matches. Grays Harbor is coming off a 4-2 road victory over the ISC Gunners on June 8. The Gulls received two goals from Aberdeen High School graduate Juan Oropeza and a goal from Hoquiam grad Aaron Arias in the win.
The WWPL has expanded rapidly, adding five new teams this season – Tacoma Narrows, Crossfire, Nido Aguilas Club America Seattle, Snohomish FC, and BeSea FC – to bring the league's total to 11 teams. The final 2019 standings will determine next season's competition with the top six teams from this year forming Division 1 in 2020 and the bottom five teams, along with any new teams, comprising Division 2 next year.
"It seems like we are clicking really well," Barene said. "We are getting goals and contributions from so many players rather than just a handful from last year. Our passing has really improved and we have seen good combinations to get away from pressure and build attacks."
In addition to their chase towarde a top six finish in the WWPL, the Gulls are also seeking to capture the Washington State Super Cup. Grays Harbor advanced to the semifinals of the tournament following a 2-0 triumph over Harbor Force on May 11.
They will face the Oly Town Artesians of the Evergreen Premier League in the semifinals at Black Hills High School in Tumwater on June 19.
"Mainly we knew what to expect," said Barene when asked what the biggest difference this season is from last year. "For the first season, we didn't know anything about our opponents or the level of play or the amount of effort it took to run this club smoothly. Now we know the abilities of our opponents and what it's going to take to beat each one of them."
The Gulls, who are coached by Drew Grannemann, returned 24 players from last year's campaign, one of the leading reasons behind the squad's success in year No. 2, while adding five new faces to the roster.
Goalkeeper Alexis Garcia, another former Bobcat, was one of the key returnees from 2018.
"(Alexis) has been amazing this year," Barene said. "He may only have two clean sheets (shutouts), but he has made save after save when we need him to. He has 33 saves in seven games this season."
On defense, Barene sited Alan Carloza, Izzy Fernandez and Victor Corona as standouts, while midfielders Arias (two assists) and Alex Barene (two goals) and forwards Jonathan Molina (two goals) and Juanito Lopez (four goals) have provided the offensive punch for the team.
"But the player of the year so far has been Juan Oropeza," Barene said. "(He has) three goals and three assists from center midfield. He has run the midfield for us and has been huge all season."
The Gulls will play two of their final three matches on the road, beginning on June 30 when they face Nido Aguila Seattle, which is third in the standings with 14 points. Grays Harbor will play its final home match at Stewart Field on July 6 against league leader Crossfire before closing out the season on July 13 at Snohomish FC.
"We want everyone to be excited about this," Barene said. "We are Grays Harbor's team. We have a pretty good turnout for our matches, but we would love to see a few hundred people in the stands and support athletics in the community. We have already seen too many adult sports teams fizzle out here. We don't want to be the next. We want to be the team the lasts."