For couples who want to spend a whimsical weekend together, The Resort at Port Ludlow offers a charming stay that will check all the...
Chocolate was all the rage in the United States at the turn of the century. In an era before mass produced commercial chocolate candy...
The men's basketball team at The Evergreen State College is hard at work this season, not only through competition and conference play, but also...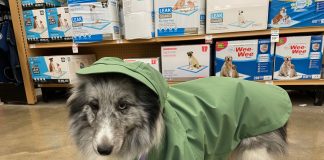 Bringing your pup for a day at the beach? Sometimes you need to grab something you forgot to bring, or maybe you want to...
For protection against the viruses swirling around, it behooves us to treat our immune system like a best friend. Be supportive and caring and...
Looking to fill your year with fun? There are plenty of activities, events and places to check out that can fill up your calendar...
In the new year, Olympia Parks, Arts & Recreation has a full menu of winter recreation programs for South Sound residents and families. From an afternoon...
Americans are predicted to spend $26 billion celebrating their love this Valentine's Day. That's an increase of nearly $2 billion over last year's spending...