Each year, the holiday season makes us more generous. As we give to family and friends, most of us are reminded to also give...
It's that time of year again when the smell of gingerbread, peppermint mochas and pine trees fill the chilly air! It also means time...
The skies were dreary as they so often are in fall, but that didn't stop a new, innovative bridge to be installed on the...
Surgery doesn't conjure up the happiest of images. It can mean multiple referrals, multiple doctors, and eventually a stay in the hospital. Rather than...
When looking to purchase a new car, buyers have an unlimited number of options for both local and out of town dealerships, so how...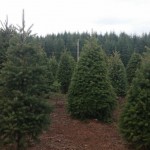 The holidays are upon us, which means it's time to pick out your family Christmas tree!  This year, why not head to a local...
The holidays are upon us and it's time to have some old-fashioned family fun, starting with a photo with Santa! Once you're in the...