Submitted by Washington State Department of Commerce State agencies and partners are working to swiftly respond to the economic impact that the COVID-19 pandemic is...
Every person in the United States has been affected by cancer, whether they know someone who has it, or has been diagnosed themselves. In...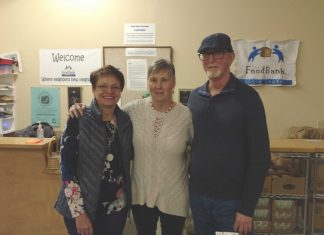 Ocean Shores is a unique city that often comes together in a positive and supportive fashion. Such occasions include cultural events, the arts, learning...
To understand the newest service being offered at Olympia Orthopaedic Associates (OOA), it's important to realize what it is not. Misconceptions abound regarding robotic-assisted...
Whether opening a satellite clinic to help patients in remote areas, or introducing innovative medical therapies, the providers and staff at Foot & Ankle...
Submitted by Washington Department of Fish and Wildlife The Washington Department of Fish and Wildlife (WDFW) announced its decision to temporarily close recreational fishing and...
Submitted by Washington Department of Fish and Wildlife Yesterday, the Washington State Parks and Recreation Commission (Parks) and the Washington State Department of Fish and...
There is something peaceful and serene about entering an art gallery. Like a library or museum, you feel the need to whisper without being...