Every year in late September and early October we celebrate German culture, including music, food and of course, beer. Whether you have German ancestry...
Pastries, pies, doughnuts and all sorts of baked goods were a popular treat in the Grays Harbor area at the turn of the 20th...
Would you like a superpower? Sign up for a library card at one of the 29 Timberland Regional Library (TRL) locations. You will have...
One of the best things about 21st century medicine is the ability to diagnose problems in a fast, noninvasive fashion with remarkable pinpoint accuracy....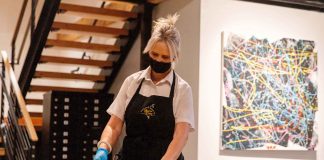 You are dreaming of a wedding reception or Christmas party with crowd-pleasing food. Bayview Catering Food Service Manager Kelly Young has 30 years of...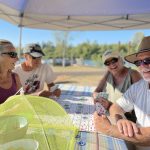 There are a few commonalities that visitors share when describing Friends Landing located just outside of Montesano, Washington: Quiet, safe, accessible for multi-generations to...
October is almost upon us, which means it's time for witches, orange pumpkins, black cats and lots of treats! It all starts with finding...
Sometimes you just need a pick me up. Whether your morning is just getting started or you had a rough day, local drive-through coffee...