The fight for liberation is not new to the citizens of Grays Harbor. In the beginning of the 20th century, our immigrant workers joined...
The timber industry is a cornerstone of Grays Harbor County's economy and an important part of its history. Over 300 logging firms have operated...
Every year during Fourth of July, local animal shelters see an uptick in found pets. Those louds bangs and bright bursts of color can...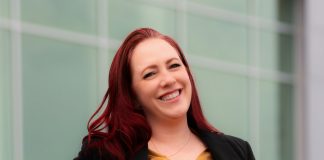 An emergency medical crisis is one of life's scariest experiences. Whether for yourself or a family member, trips to the ER are overwhelming and...
If you're looking for a custom design t-shirt or hoodie for your business or family reunion, Too Cool Sportswear, located in Ocean Shores, has...
Many of us are waiting for the promise of summer to pack up the stored camping gear and head out to Grays Harbor County...
There is nothing like a good, old-fashioned July Fourth celebration to kick of your summer. From hot dogs and apple pie to sparklers and...
Tom Baker grew up in Detroit, Michigan. His love for nature led him to Michigan's Upper Peninsula where he embarked on a life revolving...