When we think of the needs of cancer patients, chemo or radiation therapy comes to mind as well as the need to alleviate the terrible physical side effects. Not so obvious is the hardship caused to families of cancer patients by loss of income. The Mayday Foundation and the Cancer Alliance of Grays Harbor collaborate in an immediate response network that provides basic needs fast to Grays Harbor families in distress.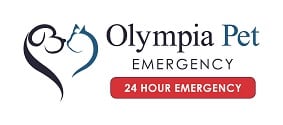 The Mayday Foundation was founded in January 2018 by Amy Rowley after she had completed treatment for breast cancer and had personally witnessed the financial distress cancer puts on families impacted by the disease. Entrepreneur Rowley has started other businesses in her career and had the skills and experience to create a non-profit organization focused on the community's need. "I love to start a new business and The Mayday Foundation is the most rewarding thing I have ever done."
The Mayday Foundation supports families who live in or receive treatment for cancer in Grays Harbor or Thurston County counties. Rowley has included Grays Harbor because she herself was born and raised in Aberdeen and her husband is from Hoquiam. The Mayday Foundation strives to keep families in their homes and out of bankruptcy. To accomplish this goal, The Mayday Foundation covers household expenses like rent, utilities, gas and groceries. "Cancer, most often, is not 'cured' but rather patients cope with the diagnosis and side effects for a lifetime," Rowley points out. "We want to lessen the burden and give families breathing space for a few months. Covering household expenses frees up money for medical bills and dramatically alleviates stress from the financial toxicity of a cancer diagnosis."
Similarly, the Cancer Alliance of Grays Harbor helps local cancer patients cover needs such as rent or mortgage payments, groceries, gas and utility payments — often anonymously. "We've even been able to prevent homelessness for some people," says Judy Dahl of the Cancer Alliance. While The Mayday Foundation funds families only, the Cancer Alliance helps individuals at any stage of life. The Cancer Alliance has been working under the radar through a network of community helpers.
Rowley learned about the Grays Harbor undercover rescue network from her longtime friend, Dr. Juliette Erickson, an Aberdeen family physician, who introduced Rowley to the Cancer Alliance of Grays Harbor. Erickson serves as hospice medical director at Harbor Home Health and Hospice and works for Providence Regional Cancer System in their Aberdeen and Olympia clinics. These are the places, along with Grays Harbor Community Hospital, where cancer patients in distress can be reached. They can be identified and vetted by a network of nurses, social workers and patient advocates. A simple application submitted by a healthcare worker is all it takes to be awarded funds, sometimes as soon as the same day.
Amazingly, both the Cancer Alliance of Grays Harbor and The Mayday Foundation operate with zero overhead costs. This is possible because of the generosity of our small rural community and volunteer staff. Individuals, businesses and nonprofits all work together to alleviate the suffering of families coping with cancer. The Alliance receives a portion of the proceeds from Peaches on the Beaches, Westport's Winery's peach Riesling. The Aberdeen Rotary Club gives support. Funds are generated through endowments with the Grays Harbor Community Foundation. And recently, the 100+ Women Who Care event selected the Cancer Alliance of Grays Harbor to receive $16,000 in funds from their first meeting.
Help does not only come in the form of money. Local businesses are often willing to forgive a bill or to deliver free goods and services. Churches will pitch in. "Often all it takes is a phone call," is one of Erickson's favorite sayings. As a result of a phone call, Purified Water to Go delivered free water to a woman dying of cancer whose water had been shut off. Another phone call resulted in a free two-night stay at the Quinault Beach Resort for a 16-year-old paralyzed girl dying of cancer who dreamed of seeing the ocean. Local firefighters carried her to the beach in her wheelchair.
Collaboration between The Mayday Foundation and Harbor nonprofits has led to two wonderful projects providing support beyond strictly household costs.
The Mayday Foundation partnered with Hoquiam Young Mothers in the Healing Holiday project, more commonly known as adopt-a-family, providing holiday presents to families.  Hoquiam Young Mothers member Courtney Neimann is coordinating the project for her group. "Our mission reads that our foremost purpose is to raise the standard of family life and promote the welfare of young children," says Neimann. "What better way than to help out families in need in our very own community."
With generous funding by the Grays Harbor Community Foundation, the Cancer Alliance and The Mayday Foundation partner to bring celebration boxes into the homes of Grays Harbor cancer patients. The boxes, conceived by Rowley's teenage daughter, include all the supplies needed to host a small party. There is a cake mix, frosting, candles, paper plates and napkins, sprinkles and even gift cards to ensure supplies for a special meal. The purpose of the celebration boxes is to bring some cheer into cancer patients' homes. Hospice nurses and oncology staff hand out a box whenever they know of an anniversary, birthday or healthcare milestone. "The added benefit of the celebration boxes is that health care workers are able to bring some happiness into a home. Often they are delivering less than desirable news and the boxes enable everyone to focus on something cheerful," says Rowley.
Please give a big cheer to all the helpers out there! Join them because it feels good to give. Donations may be sent to:
Cancer Alliance of Grays Harbor c/o
Family Medicine of Grays Harbor
1020 Anderson Drive Suite 203
Aberdeen, WA 98520
The Mayday Foundation Donations page allows donors to designate contributions to Grays Harbor Families.
Or mail your donation to:
The Mayday Foundation
3403 Steamboat Island Road NW #337
Olympia, WA 98502