Grays Harbor Community Foundation (GHCF) has been improving the lives of people in Grays Harbor for over 25 years. By providing grants to local nonprofit organizations and scholarships to youth, GHCF has invested more than $25 million into the community. The goal of GHCF is to help people, families, groups, and businesses be philanthropic or charitable. In 2020, 125 donors donated over $1 million to GHCF.
What exactly is a community foundation? Community foundations are funded by donations. Individuals, families, and businesses can donate toward causes they are passionate about or donate into a larger pool that the foundation then uses to address community needs and support local nonprofits. Examples from GHCF include new playground equipment at Satsop Elementary School, mural restoration in Aberdeen, free after school STEM program to children in Oakville, and scholarships to local students for education beyond high school.
With the onset of Covid-19 in 2020, nonprofits, childcare programs, and food assistance programs in Grays Harbor are struggling more than ever to make ends meet. "We have provided over $300,000 in emergency funding and an additional $250,000 through our traditional granting cycles for requests related to the pandemic," says Jessica Hoover, senior program manager at GHCF. "Despite our staff splitting time between home and the office, we have invested $3 million back into Grays Harbor this year."
One such beneficiary of emergency funds was the Montesano Community Center (MCC), who needed help feeding their seniors. In a normal year, seniors would gather at the center to visit and enjoy a hot meal. During the pandemic, MCC had to get creative on how to package meals for takeout and, in some cases, meals were delivered. The need for hot meals almost doubled in 2020. GHCF awarded $15,000 to help MCC feed the senior community.
Local nonprofits related to health and human services, arts and culture, and education, can all apply for grants. The next deadline for Community Building grants is February 1, 2021 and the deadline for Small Grants is March 1, 2021. GHCF also offers free professional training, from grant writing to event planning, for nonprofits. "Someone at the Foundation is always willing to lend a helping hand," says Jessica. "We offer to take a look at an application before organizations submit and provide feedback."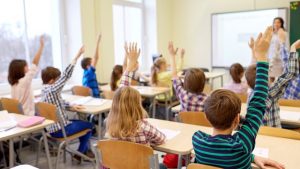 GHCF also connects students and Grays Harbor County residents with scholarships for higher education. There are over 50 scholarships listed on the GHCF website with touching stories about the generous people that have made these scholarships possible. For example, Dan Boeholt wanted to honor his mother, Ruth Boeholt, an avid reader who graduated from Hoquiam High School in 1952. She and her husband, Jens, ran the Harborena skating rink for 60 years. GHCF helped the Boeholt family develop The Ruth Boeholt Memorial Book Scholarship. The scholarship helps cover the cost of books for Aberdeen and Hoquiam High School undergraduates.
"Every year, we visit all the Grays Harbor high schools to let students know about our scholarship opportunities," says Jessica. "Students apply online and we do all the behind the scenes matching. In the application students indicate school, interests, major and we connect them to the scholarship that is the best fit." Scholarship applications are open for January through March 1, 2021.
With so many nonprofits and service groups unable to hold their annual fundraisers and galas, organizations like GHCF are more important than ever. So is practicing philanthropy for those that can afford to do so. Giving back to the community is a positive way to enrich life in Grays Harbor. "Our nonprofit community, like so many others, has been hit hard by the pandemic," says Jessica. "The great thing about the Foundation is we have so many close partnerships with our local nonprofits and can connect donors to sectors and causes they are most passionate about. Giving just feels good and it feels good to us to be a part of the solution as well as proactive problem solvers for the betterment of Grays Harbor"
To learn more or to make a donation, visit the Grays Harbor Community Foundation website.