Emma Skinner knew she was destined to become a sprinter.
What the Hoquiam High School junior didn't anticipate was achieving such an abundance of success the moment she stepped on campus.
Skinner, just half way through her high school track and field career, is already a two-time state champion and multiple state placer.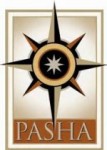 "I definitely feel very fortunate," said Skinner, whose parents both ran track for the Grizzlies. "I remember that first state meet, looking around and seeing all these older athletes, and thinking, 'Ok, I'm a freshman here.' It was incredible, but a little overwhelming. I was super nervous."
Those nerves quickly manifested into blazing speed once the starter's pistol sounded as the then-freshman Skinner helped the Grizzlies to state championships in both the 4×100 and 4×200 relays, the latter of which set the Class 1A state meet record with a time of 1 minute, 44.10 seconds.
It's a remarkable accomplishment, the goal of any high school track athlete, but one that possesses conflicting emotions later on when you're a freshman.
"There's some negatives and positives with it," Skinner said. "It definitely was an experience of a lifetime being a part of such an incredible team. I know many people will go through high school and never be able to experience something like that, but there's some frustrations because of it too."
From a team relay standpoint, they certainly are. Skinner's name is already in the state record book, as is fellow junior Brittoni Wright, who was also a member on both state winning teams in 2014 along with then-senior Savannah Smith and junior Olivia Rose.
The bar had been set extremely high early on.
The following season, with Karlie Krohn stepping in for the graduated Smith, the teams finished second at state in the 4×200 – finishing less than two-tenths of a second behind champion Meridian – and seventh overall in the 4×100.
"Emma has had so much early in her career. She's already a two-time state champion. She's one of the most decorated track athletes we've had at this school and she still has two years left," said Hoquiam track and field coach Tim Pelan said. "How do you start off being ultra-successful in a sport that most don't find success until they are older, and continue to improve? That's the challenge. How do you stay hungry when you've already reached the pinnacle?"
For the highly-competitive Skinner, those relay times posted during her freshman season now serve as her motivation, and while her teams may never best those record-setting marks set in 2014, it will remain the standard to strive for.
"That was such a great team. I'm not sure you can replace what Olivia and Savannah meant to that team. We may never put up those times again," Skinner said, "but we will always continue to work towards them."
With Rose graduating, sophomore Alexis Wonderly joins as the newest member this season.
"A lot of people think because you have three members back you can just pick up where you left off, but it's a completely different team now," Skinner said. "It takes a lot of time to develop that familiarity, but we're getting there. We're improving with each practice."
It was also all the off-track activities that according to Skinner proved equally valuable for the state championships teams – something that has been incorporated this year as well.
"We were all just great friends," Skinner said about the past relay teams she's been a member of. "We supported each other in everything we did. That's huge for a relay team. You're going to work harder because you want them to be successful too."
Over on the individual side, things have played out more traditionally for Skinner.
She finished third in state as a freshman in the 200 meters, then followed that performance up last year with a second place finish in event.
"First is obviously the next step," Skinner said. "I am a really competitive person. I love doing the relays, being a member of the team is great, but my favorites are the individual events. It's just you out there, pushing yourself."
Skinner crossed the wire in a speedy 26.05 seconds in the 200 at last year's state meet, finishing behind Seattle Christian's Abi Kim (25.64), who is looking to become just the second four-time winner of the race this season.
"Emma has placed a lot of high expectations on herself this season," Pelan said. "I think she's dealt with the changes really well as you go from one year to the next."