The residents of the City of Aberdeen have long awaited the day when their furry friends could let loose at a park, leashes off. Luckily for both pet owners and dogs, a brand-new dog park is officially open in South Aberdeen at Garley Park.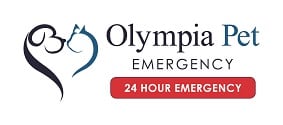 Aberdeen's first dog park is now open and accepting visitors with both two and four legs. The vision came to fruition after the Aberdeen City Council began the planning process and approved a contractor to build the dog park fencing. Eventually, LaDue Fencing was approved to provide the fencing for the perimeter of the park. This Elma-Based company was the lowest of two qualifying bids at $21,663.29. Now installed, LaDue Fencing added a large 850 feet of six-foot chain-link fence along with two 12-foot double-swing gates and four six-foot single swing gates.
Some logistical hurdles also needed to be addressed, including alterations to city code. Original code stated that all dogs, other pets and domestic animals must be kept on a leash no greater than eight feet in length and under control while in a park setting. In order for the dog park to be in compliance with city code, an amendment was added to include, "except in areas designated and posted by the Department as 'off leash pet areas.'"
The dog park project is largely funded by grants and donations that include: $50,000 from the Morrison Trust, $25,000 from the Grays Harbor Community Foundation, $2,500 from the Sierra Pacific Foundation, and $250 from the Aberdeen Lions Club.
Today, visitors to the park will find a large, fenced area adjacent to the park's play equipment. The zoned area allows for separate spaces designated for smaller dogs and larger dogs, as well as their owners. These two areas create separation allowing for both owners and dogs to feel as safe as possible and ensure everyone is able to enjoy their time at the park. Remember to always accompany your dog by staying inside the off-leash area at all times. The designated areas each have double gated entry inside and is ADA compliant allowing for easy accessibly for everyone.
Before taking your dog to the new park, be sure to review a few known and unspoken rules to make your visit a breeze.
Always be considerate and pick up after your dog while at the park. Utilize the provided waste bags and trash cans located at the park.
Remember to keep small and large dogs in their designated areas as larger dogscan unintentionally injure a small dog, even if their play may have friendly intentions.
If your dog is sick, has known fleas, contagious conditions, is a female in heat, or is not up-to-date on their vaccinations, postpone your visit.
Leash up and leave if your dog is acting aggressively to keep everyone safe and comfortable.
Additional rules can be found posted outside of the Aberdeen Dog Park.
In addition to the dog park, Garley Park also received new playground equipment. This equipment upgrade now features a more expanded area for kids to enjoy, a fun zip line and four-person teeter totter. Visitors will still find older equipment intact that they know and love such as the climbing wall, slide and swing set on the north end of the park.
Whether you live in an apartment, want to socialize your furry friend or are simply looking for a change of scenery, your dog will leave with a happy heart after a visit to Aberdeen's new dog park at Garley Park, located on the corner of W Huntley Street and Coolidge Road.