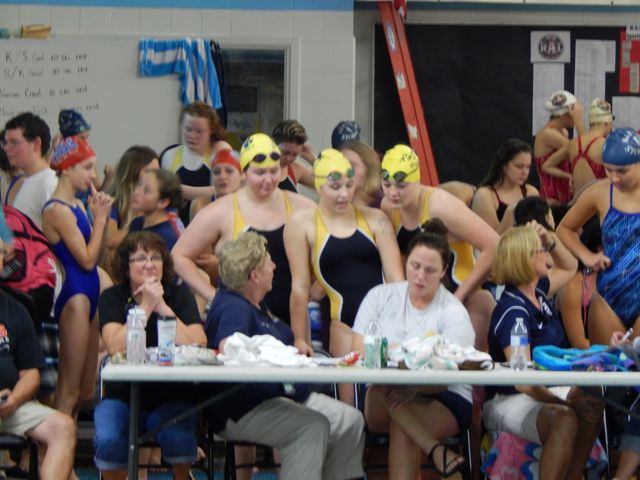 By Gail Wood

As Aberdeen's swim team logs laps during practice, Jan Simons is simultaneously coach, mom and grandma. Simons, Aberdeen High School's head swim coach since 1994, loves every minute, every practice and every meet.
"I'm very lucky," Jan said. "It really means a lot. I'm really enjoying it."
Ten years ago, Jan's daughter, April Heikkila, became her assistant coach. This year, Karli Heikkila, April's daughter and Jan's granddaughter, is swimming for her mom and grandma as a freshman on the team. A three generation connection is likely rare.
But just because grandma is coach, Karli doesn't get any special treatment. When laps have to be swam, there's no getting out of it.
"She's another swimmer like everybody else," Jan said. "I have a whole team of really great girls. It's a great atmosphere to be involved in."
When Jan's children were growing up, she avoided coaching them. But coaching a granddaughter is entirely different.
"While my own children were growing up, I preferred to have them participate in sports with other coaches," Jan said. "As a parent, we had our rounds at home and I felt they should have influences of other people. I chose not to be in sports they were involved in when they were in high school."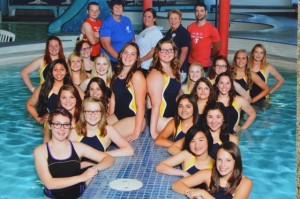 One year after April graduated from Aberdeen in 1993, Jan took over as the high school's head swim coach. She had been coaching and teaching swimming through the Y since 1978. She said having her daughter as her assistant coach is a blessing. They've learned their roles over the years.
"We both have our strengths," Jan said. "We've made it work. In our first few years in coaching we had some stumbling blocks we had to work through. You work through them. You're professional and when you're coaching a team you put on a united front. That's what we did."
Over the years, April, who was on scholarship to swim at Washington State University, has been learning from her mom, both as a coach and as a parent.
"She has a lot of positive influence on me," said April, who is the Associate Executive Director of Program Operations of the YMCA of Grays Harbor. "Both in sports and in character building – she's a phenomenal coach and it's neat to be part of her coaching experience."
Jan coached her daughter when she was a child swimming at the Y.
"I've learned from her and tried to emulate some of the things she's done throughout the years," said April, who has an older brother who was also a competitive swimmer.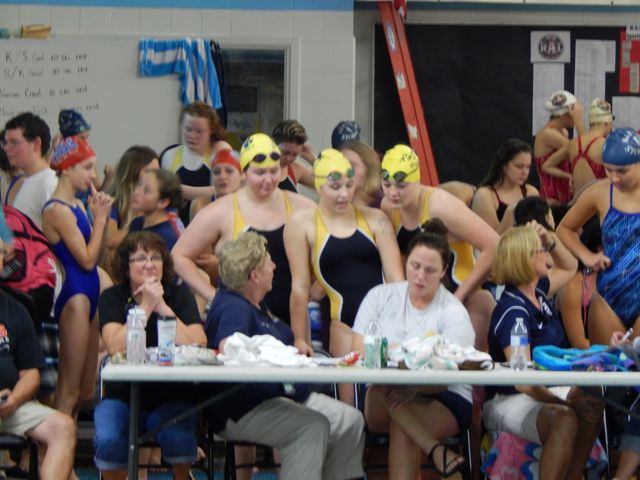 While Jan is excited about the opportunity to coach her daughter, she's not so sure that excitement is mutual.
"I think it's super cool, but being a teenager, maybe it's not so cool for her," April said with a laugh.
Doug Simons, Jan's husband and April's dad, sees the mother-daughter coaching combo as a perfect fit.
"I think it works really well," Doug said. "Both of them have a little different approach. I think they augment each other really well."
They both bring something special to coaching. Jan is the motivator, the challenger. April is the communicator.
"She knows my strengths and I know her strengths. And one of her strengths is she has a really good relationship with the kids," Jan said. "She has a great way of communicating with the kids. That's been really, really good. We balance each other well with what we do well. It works."
What impresses Doug most is the takeaway the kids have in turning out for swimming. He's seen his wife take the kid who was may be a first time swimmer become a district qualifier, going from "I can't do this" to "I can do this."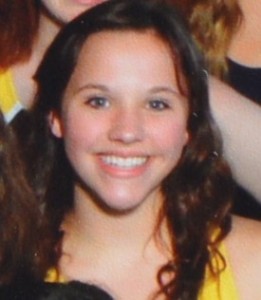 "She's taken some of these kids and turned them into district qualifiers," Doug said. "To see these girls qualify for districts and accomplish something they never thought they could have, and to see the smiles on their faces and see their self-confidence, to me that's has been the neatest thing to watch over the years. And I've seen her take girls who could barely get from one end of the pool to the other and end up qualifying for districts."
The mother-daughter coaching tandem has been successful. With three of her relay teams already qualified for state, Jan anticipates several individuals to also qualify. Last year, Aberdeen was district champ and every year has a solid showing at state. In addition to grabbing the district title, Aberdeen also won the sportsmanship award last year. Jan is confident going into district this year.
"We probably have to get sick to not repeat this year," Jan said with a chuckle. "As long as everyone stays healthy, we'll have competition, but we're used to competition."
During the season, Aberdeen swam against bigger schools like Olympia and North Thurston. The Bobcats beat Timberline in a dual match. On Saturday, Aberdeen won the Southwest Washington Championship, competing against 17 teams that included 3A and 4A schools. Districts are Nov. 7-8 at Evergreen State College.
Karli, like many of her teammates, turned out for swimming with a good background as a swimmer. She grew up swimming at the Y.
"She made a commitment to swimming when she was younger," Jan said about her granddaughter. "I give the credit for the level of swimmer that she is to the fact that she was on the Y team. We're lucky to have that team in our community. That's a wonderful feeder program for the high school."
And the mother-daughter coaching duo has been a knock-out combination for the Bobcats over the years.