By Madi Ivey, North Beach High School Intern

Kevin Traer, born in Sacramento, CA, was never at the top of his class. A self-described "class clown," Traer spent most of his time at school being removed from class and earning multiple detentions and suspensions.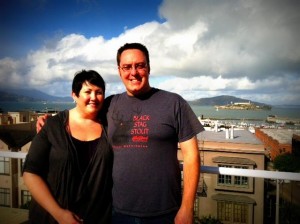 However, Traer's status in school wasn't due to incapability.
Reflecting on 7th grade, Traer remembers his first experience with a "really cool science teacher," and the experiment that began his love of science and learning.
Traer's fascination with science continued until his junior year of high school when his education came to a halt. After getting into trouble with the law in the 11th grade, Traer was given the ultimatum to either drop out or get kicked out of school. "I figured I was smarter than the school was, so I decided to sign myself out of school," says Traer.
This decision, Traer came to find, didn't make things easier for him. He earned his High School Proficiency Diploma through the State of California and was left trying to figure out his next move.
Three years, several jobs, and one High School Proficiency Diploma later, Traer noticed a friend of his that was doing well and was excited about college. Traer became inspired.
At 22-years-old, Traer signed up for college, focusing his studies on science. In addition to his regular studies and working full-time to support himself, Traer also had to play catch-up, taking several high school level courses. Needless to say, college for Traer was an "uphill battle."
When Traer graduated in 2007, the recession was just beginning and finding work was hard, even for a recent college graduate.
Traer worked several jobs after college, and, after moving to Washington, even owned a restaurant. While working at his restaurant, he learned from customers of North Beach High School's struggling science program. "I always wanted to be a really cool, fun science teacher that students looked up to," says Traer. So, it comes as no surprise, that when a teaching position at North Beach opened, Traer jumped at the opportunity.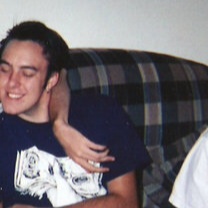 Traer was hired for the job just four days before the first day of school.
The classroom was a mess, and Traer immediately began "chipping away and making a science program." Everything had to be prepared last minute, which made for a daunting first week. Lessons were written at night and taught the next day. The biggest challenge, according to Traer, however, was the students.
Coming from years of not having much success in the subject, many students had given up on science and made assumptions about what the class was going to be like.
Traer's first month of teaching was, as he put it, "dismal."
Despite the challenges Traer was faced with, he didn't give up, and breakthroughs began coming in waves. First, after introducing his biology class to their first hands-on lab, he began to see some students "take initiative and handle themselves as adults." Others, like his physical science students, took a little longer to come around, but halfway through the year he could see changes in their attitudes as well.
North Beach's EOC (end-of-course) scores had never been outstanding. (More like, barely scraping by.) As a school, the students had never scored, collectively, higher than a 55%.
After all the work Traer put into the school year and all of the compliance and effort he received in turn form the students, Mr. Traer said he "hoped for a 60%," joking that if the student collectively scored a 70% he would ask for a raise, and if they scored an 80%, he would request a car.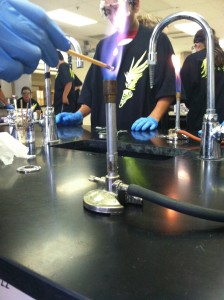 Eventually he got the call and met with the principal and vice principal of the school to get the results: 81% of the students had passed. After all the work he had put in, it was more than he had hoped for. Yet Mr. Traer says "it wasn't really me that did the work, it was the students that did the work and proved that they knew what they were doing."
Since Traer has joined the faculty at North Beach, EOC scores are up and science has become a favorite subject for many of the school's students.
Traer is proud of the fact that he is able to have a positive impact in the lives of his students, and even feels as though he can relate to them at times due to his own high school experience. Reminding his students at times, "don't pull what I did," meaning they should stick with school and choose a career that makes them happy. And what is the biggest reward Mr. Traer has gotten from his first year of teaching? Getting to know the students. He describes his relationship with his students as "almost like a family."
There are many schools like North Beach. Schools where disappointment becomes the norm and success is a rarity. But not all schools have the privilege of a teacher like Mr. Traer. A teacher whose passion and interest in his job are apparent when he speaks, and whose work ethic and expectations have inspired a new "norm."
Traer says one of his goals as a teacher is to help change lives. A daunting goal to say the least. And yet, the changes have already begun. With all that Traer has accomplished in one year, there are no limits to what this North Beach teacher – and his students – are capable of.