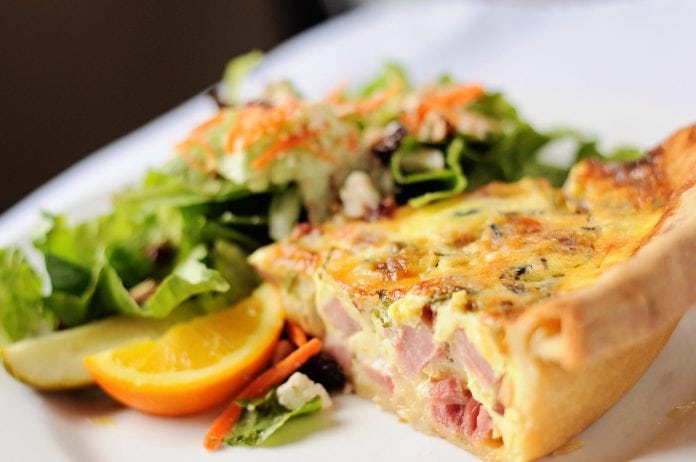 Just like every Mom is special and unique, Grays Harbor offers exceptional ways to celebrate Mother's Day. And, to show your mom how much she means, choose something just as special and unique as she is. Take her on our Mother's Day Road Trip (or any section of it) and share the fun and beauty of Grays Harbor County together.

Let's start our adventure in Aberdeen. What Mom doesn't like a breakfast prepared for her, making her feel special? On Sunday, May 14 from 8:30 a.m. – 9:30 a.m. the First Presbyterian Church of Aberdeen's Men's Group will be hard at work treating all the very special Moms a relaxing breakfast. They are offering this free of charge. Stop in and fuel up to start your day of fun at 420 N Broadway Street.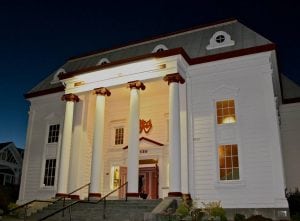 Also in Aberdeen, the Driftwood Playhouse present the final weekend of Still Life with Iris, a show appropriate for the entire family. Catch this fantasy production Friday through Sunday at the historic theater. This one is directed by local Alex Eddy and has been playing for several weeks with rave reviews. Full information about the show found here.
When was the last time you stopped in the Harbor Square Community Market? On Saturday May 13 you can come by for a pre-opening event hosted by The Dirty Bean Bakery and Cafe and Favorite's Fresh Produce and Gifts. Fair Trade chocolate, a raffle and more will be offered along with a wide range of vendors to shop from if you still need a Mothers' Day gift. Stop by between 9:00 a.m. and 6:00 p.m. for food, fun and shopping including a kid's craft station where they can make a hand-made gift just for mom. The Harbor Square Community Market is located at 1401 Simpson Ave. in Aberdeen.
Just a leisurely drive along the highway to Ocean Shores offers a few more unique choices. You can't go wrong when you take Mom shopping and let her choose her own gift. The 4th Annual "Shoppin' at the Shore Gift Fair" at the Ocean Shores Convention Center is open both Saturday and Sunday, May 13 and 14.  Hours are Saturday 10:00 a.m. – 6:00 p.m. and Sunday 10:00 a.m. –  4:00 p.m. The event will have live music along with live and silent auctions. The first 100 moms through the door each day receive a special gift and free swag bags. Admission is free.
Does your Mom enjoy spending time outdoors? Here is an opportunity for an outdoor adventure and a fun time capturing memories. Join local photographer Alan Hepworth on a guided walking photography class. He will share techniques and tips on outdoor photography. Bring your camera, tripods and macro lenses if you have them and dress for a walking adventure. Cost is $20 per participant and participants will meet in front of the Oyhut Bay Bistro for a 1:00 p.m. start time located at 404 Salmonberry Lane SW in Ocean Shores.
Continue your road trip along the coast and make sure you plan a stop at Seabrook. The community on the shores of the Pacific Ocean will host their third annual "Habitat for Humani-Tea" on Saturday, May 13 from 1:00 p.m. to 3:00 p.m.  The event will take place in the town hall and will benefit the local Habitat for Humanity non-profit organization. You can enjoy delicious tea and food catered by Red Velvet Bakery By the Sea, great company, live music with Christine Hill, a mimosa bar, dessert auction and fabulous guest speakers. The yearly hat decorating competition is also a highlight each year. For tickets, please contact the Habitat for Humanity office at 360-533-8090.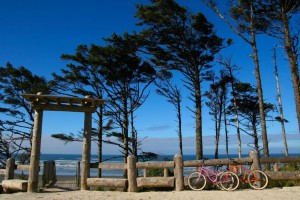 Before or after the Tea, take a stroll along the lanes and Main Street shops in Seabrook. The quaint, seaside village is a perfect spot to spend time with mom. Or, head down the staircase to walk the wind-swept beaches together.
Head inland, away from the shore, and celebrate Mother's Day at Westport Winery Garden Resort. They will offer their regular breakfast menu from 8:00 a.m. to 11:00 a.m. in addition to their favorite champagne brunch from 8:00 a.m. to 7:00 p.m. This includes homemade Benedictine quiche, baked steak fries, a cornmeal biscuit with raspberry jam, fresh orange juice or champagne mimosa and coffee or tea for $18.99. Call 360-648-2224 for reservations. Lunch and dinner menus will also be offered at regular hours. After a special shared meal, stroll the grounds where you can browse annuals and perennials for sale, meander through sculpture gardens, play a game of chess on the life-sized chess board or taste some of the award-winning wines (and even take home a few bottles). It's a full day of fun to celebrate mom.
If the outdoors is what you crave for connection on Mother's Day, read this story on GraysHarborTalk that shares seven terrific hikes, from hard to easy, to enjoy with mom. You can also turn to this story listing 17 things to do during 2017 for fun ideas that the whole family can enjoy.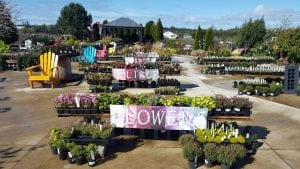 For those looking to bond over a bit of sweat, join the Montesano Fitness Center 5K fundraising run on Saturday May 13 starting at 8:00 a.m. The event is a fundraiser for the Montesano Food Bank. There is no entry fee or advance registration required, however cash or check donations are gladly accepted the day of the event. Join the fun at Monte Fitness Center located at 210 S Main Street in Montesano.
Mothers are a special part of our lives. From the days when they tied your shoes to the days when they babysit your children to the days when you care for them, they hold a special place in our hearts. Choose to honor that relationship with a unique outing on Mother's Day. The unique choices all around Grays Harbor are sure to make her feel special on Mother's Day.