Beware: There's a bad case of spring fever going around and it's very contagious. Symptoms include the urge to be outside, playing in the sunshine and avoiding mundane indoor chores. If you find yourself chafing from too much damp winter gray, come stay, play and win at Little Creek Casino Resort.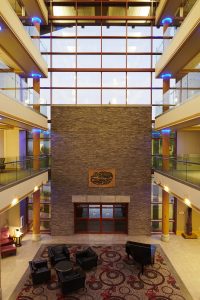 Less than 30 miles from Olympia, Little Creek offers year-round fun. Whether you come to eat at one of their many luxurious restaurants, cafes, and lounges, or dance the night away to live music, there's something for everyone. Players Club members can earn valet parking, spa services, rounds of golf and discounts resort-wide.
May 30 through July 4 hit Little Creek's casino floor and play for a chance to win your share of over $70,000 cash and free-play during the Grand Giveaway. Simply swipe your card when playing Thursdays between 3:00 p.m. and 10:00 p.m. During that time, there will be exciting prize giveaways every hour.
More entries equal more chances to strike it rich. Make it easier to win by booking an overnight resort package. The Stay and Play bundle includes decadent hotel accommodation, 18 holes of golf with a GPS-enabled cart and small bag of balls, and a chance to win prizes when swiping your Players Club card. To reserve call 800-667-7711 and mention promo code GOLF or book directly online.
Take Your Daddy to See The Mummies
On June 8, it's the Washington musical debut of Here Come the Mummies (HCTM). Though they perform in full mummy regalia, this group is always an undead crowd-pleaser. "Some say they were cursed after deflowering a great Pharaoh's daughter. Others claim they are reincarnated Grammy-winning studio musicians. Regardless, HCTM's mysterious personas, cunning song-craft, and unrelenting live show will bend your brain, and melt your face," They claim.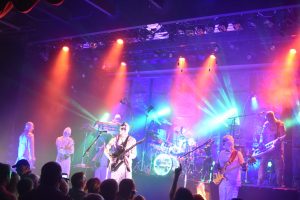 Don't let bloody mummy rags fool you, this band's only west coast show is not to be missed. Their classic funky soul sound, expertly played instruments, and amazing talent have them backing up such artists as P-Funk, Al Green, Mavis Staples, KC and the Sunshine Band, and Cheap Trick. Tickets to the show are $25 and available online or at the Resort.
Find playlists and downloadable singles on their website or watch videos and concert clips galore. If you can make it through a psychedelic performance without toe-tapping, you might be the corpse instead of HCTM's band members.
If, like some of us, rocking into the wee hours leaves you feeling like a mummy the next day, recharge and rejuvenate with a Stay, Spa, and Swing or Stay and Relax resort package. Stay, Spa, and Swing (promo code SPA) includes everything you get with Stay and Play but also tosses in a 50-minute massage. The Stay and Relax (promo code RELAX) offers half-price facial, massage, manicure, or pedicure services and full access to the Meditation Room, Redwood Sauna, Eucalyptus Steam Room and Refreshment Area.
The on-site Seven Inlets Spa is open seven days a week for appointments and walk-in guests. If pampering is in your future, sign up for their email newsletter to learn about the latest specials, treatments and services.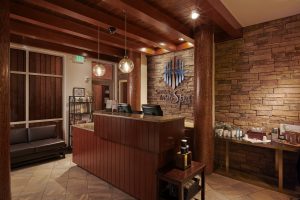 Follow Little Creek on Facebook or through their event calendar for shows, activities, and specials. Join the Players Club before your visit to expedite the savings…and the winning.
"It's a spring fever," pined Mark Twain many years ago. "That is what the name of it is. And when you've got it, you want—oh, you don't quite know what it is you do want, but it just fairly makes your heart ache, you want it so!"
Don't suffer in silence or suffer alone. Book an escape to Little Creek Casino Resort before summer's heat and hectic schedules make travel an annoyance. You survived another Pacific Northwest winter, now it's time to ring in a new season. With mummies, naturally.
Sponsored