Bryan Schneider described the 400 meters as the toughest race offered for a high school runner. The Elma High School track and field coach is not alone with this line of thinking.
It takes a unique athlete to excel at the distance.
One full lap around the entire track doesn't seem like much, but things get significantly more complicated during a race. Go full out at the start and you may have nothing left at the end. Try to be tactical and misjudge the speed of your pace and you'll never reel in the leaders.
Brandon Butcher learned all about this during his first attempt at the distance last year as a junior.
"The first time I ever ran it I did 100 percent from the start," Butcher said. "It killed me right about there." Butcher points to an area on the track located approximately 50 meters shy of the finish line.
"That's where I felt it," Butcher recalls.
Despite his gas tank running out a touch short, Butcher still stopped the clock in an impressive time during his inaugural 400.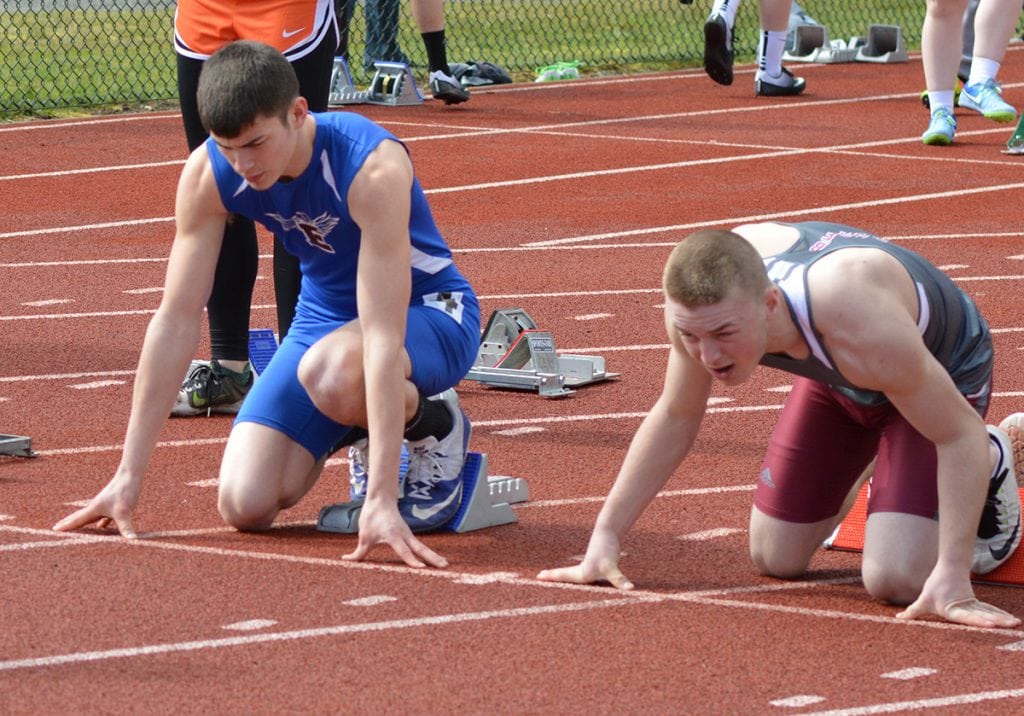 "I ran it in 53 [seconds]," Butcher stated. "And, I actually ran it twice that day because I'm also on the 4 x 400 relay team. It's tiring, but it's the best race there is."
Butcher capped last season by finishing third in the event at the Class 1A state championships, crossing the wire in a blistering 50.81 seconds. Zillah senior Riley Olney (49.47) won the race, while Eatonville senior Josehia Hotz (50.10) edged Butcher to grab second.
With the top two finishers gone through graduation, Butcher enters this season as the one to beat in the event.
"It's just easy for him," Schneider said about Butcher and the distance. "He only ran it six times last year. He was ineligible for most of the year and he just came on during the postseason. He's just naturally gifted at it. He makes it look easy."
Yes, the running part is the simple process for Butcher, but asking him to explain his own success is where the difficulty surfaces.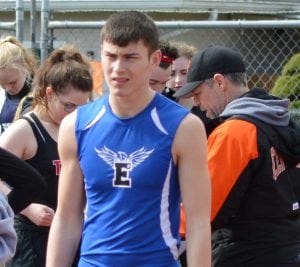 "Coach Schneider said I had the right form for it and I take long strides. I still don't know what he's talking about," Butcher said laughing. "I just go out there and run. It's my favorite event. It is the hardest, but because of that it's also the most rewarding."
Butcher is already off to a solid start during his senior campaign. He took first-place at the Lewis County Invitational with a time of 53.30. Freshman teammate Cody Vollan was right behind him, finishing the race in 53.38.
"Brandon started out this year getting beat easily by a freshman (Vollan) on his own team," Schneider said about brewing competition between his top two athletes in the event. "That kind of has motivated him to push himself a little harder. Cody had beaten him every time. Butch kept getting closer. It's definitely served as a wake-up call. It's a very friendly rivalry. They want to beat each other. They're out there every day pushing each other really hard."
Much like Butcher, Vollan had never run the distance before, yet posted a 53.15 during his first attempt at the season-opening Montesano Jamboree.
"I guess we just have good 400 runners at this school," said Butcher, who also finished second in the event at the 2016 district championships. "It's great to have that competition every day at practice. It can only help."
Vollan (53.15) currently has the fourth fastest 400 time among 1A schools in the state, while Butcher (53.30) sits in fifth place. Connell senior Caleb Price holds the benchmark at 51.16.
With his younger counterpart pushing him every step of the way, Butcher believes his goal of 49.93 is more than achievable this year.
The reason for that specific time?
"Because 49.94 seconds is the school record," Butcher said. "It was set in 1994 and the goal is to break it this year."
And for his goals at the state meet?
"I know I can get better than third place this year," Butcher said. "I just have to continue to put in the work."
With both objectives clearly established, one wonders which of the two would be more satisfying to conclude a high school career with.
"Definitely, the school record. That would mean more to me," Butcher said. "We have a hallway at the school dedicated to all the athletes who have set records and I want to be in that hallway."
But that's not to say Butcher wouldn't mind having that school record set during a state championship run.
"That wouldn't be bad either," Butcher said grinning.