Each year, Greater Grays Harbor, Inc. (GGHI), the regional Chamber of Commerce and Economic Development Council, hosts their Leaders Banquet and Business Recognition Awards at the Quinault Beach Resort and Casino in Ocean Shores. At this year's gala, a new category of awards was unveiled in addition to the four awards presented to organizations and businesses in the county. This award, Business of the Year, was presented by GGHI on October 18, 2019 to the well-deserving, Ocean Spray.
Founded in 1930, Ocean Spray is a vibrant agricultural cooperative owned by more than 700 cranberry farmers in the United States, Canada and Chile who have helped preserve the family farming way of life for generations. The Cooperative's cranberries are currently featured in more than 1,000 great-tasting, good-for-you products in over 100 countries worldwide. Leading by purpose, Ocean Spray is committed to the health of people and planet.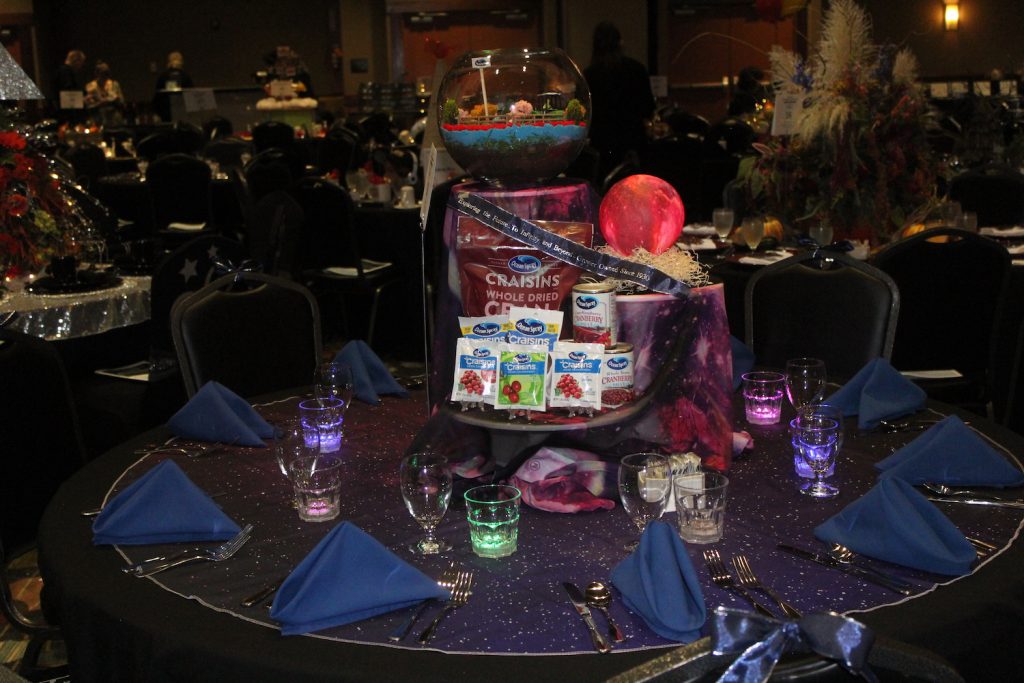 The Markham plant in Grays Harbor has operated cranberry production since the early 1940s. Since that time, they have manufactured juice, sauce and Craisins®. The plant consists of approximately 120 colleagues, operates 24×7 year-round, and is expected to produce and ship in excess of 30 million pounds of Craisins® this year alone.
Outside of business-related activities, Ocean Spray colleagues are actively involved in the community, working with and are members of local organizations such as the Elks, Moose, VFW and Toast Masters. The staff members are proud to donate their time, talent and funding to many schools, youth sports teams and other non-profit organizations such as Relay For Life, American Cancer Society, Washington Business Week, Habitat for Humanity, Grays Harbor County 4H, Coastal Harvest and Ocosta Cares.
"Ocean Spray is extremely honored to receive this award from Greater Grays Harbor Inc., an organization that truly shares our values, and understands what it means to be a business that cares for its consumers and the local community," states Kate Leonard, Senior Manager of Global Corporate Affairs at Ocean Spray. "As a family farmer-owned cooperative, our mission is to connect our farms to families for a better life—it's embedded in the work we do every day, and in how we continually challenge ourselves to perform at our best in Markham and across the globe. We are humbled to have been named Business of the Year, and are proud to be members of this business community," noted Brett Imsland, Plant Manager at the Markham Ocean Spray.
For more information about this year's Business of the Year recipient, visit the Ocean Spray website.