The legacy we leave behind comes in many forms. Family, friends, coworkers and neighbors honor our memory, and time spent on charitable work lives on in the lives we touch. For Grays Harbor businessman Jim Erickson, a lifetime of hard work and tireless service now benefits students at Grays Harbor College thanks to the Jim and Peggy Erickson and Harbor Foods Family Scholarship.
An Aberdeen native, Erickson joined the family business—what is now known as Harbor Foodservice—in the 1950s. Working with his nephews Bob, Mike, and Steve Erickson, Jim helped the company expand and grow in new and exciting ways.
Jim passed away March 10, 2021 but left a financial legacy to the Grays Harbor College Foundation in the form of scholarship funding, says Executive Director of the GHC Foundation Lisa Smith. "Service was a cornerstone of Mr. Erickson's business, and his life," she adds. "He and his wife Peggy were active in numerous local organizations and his commitment to the Grays Harbor community will continue on through his planned gift."
"Jim cared deeply for the Grays Harbor community and believed that education is a cornerstone of building a successful career and livelihood," shares Harbor Foods CEO Justin Erickson, also a relative of Jim's. "Our family's had a long relationship with Grays Harbor College and believes in the work being done to provide opportunities for their students. My mom and dad were both Grays Harbor alums, and my grandma worked at the College for a number of years. We believe that GHC serves a vital role in the growth and success of the Grays Harbor community."
"The Ericksons are one of those Harbor stories I love to hear," shares Alissa Shay, GHC Foundation Chairperson. "A family that works hard, builds a business, values education and continues to serve the community even after they are gone. The Grays Harbor College Foundation is honored Mr. Erickson entrusted us with this gift in order to continue to support the dreams and aspirations of tomorrow's community and business leaders."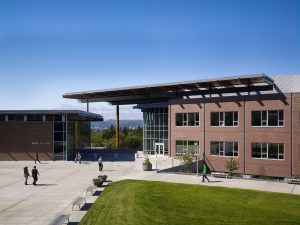 Through this scholarship, the Erickson family and Harbor Foods hope to provide opportunities for individual students who may not have a chance to seek out further education, for financial or other reasons. "Education is a huge source of growth for individuals, families, and the overall community," Justin continues. "As an employer in the South Sound, we attract a number of people from the Grays Harbor area. We need qualified applicants for numerous jobs in our local communities. In addition, we serve a number of businesses throughout Grays Harbor who require a talented labor pool. Education leads to better jobs and more spending money that's put back into the local community via restaurants, retail stores and more."
The GHC Foundation helps donors like the Erickson family change lives every day. In the 2020-2021 school year alone, they provided nearly $550,000 in student support and $236,000 to college programming. These donors include community members, alumni, businesses and philanthropic foundations. You can follow the Foundation on Facebook or Instagram and make a gift online or by calling 360.538.4024. GHC students needing extra financial help can visit their Student Resources page for available scholarship, grant and emergency assistance opportunities.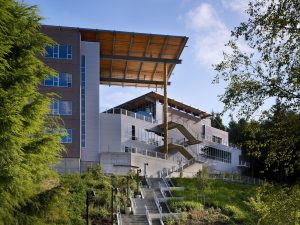 Their service-first attitude at Harbor Foodservice really shows how much #HarborCares. Considered one of Washington's 100 Best Places to Work, you can follow them on Facebook, Instagram and YouTube for updates and ways to help.
We never know what tomorrow will bring. But the ability to face and overcome challenges, save for a rainy day, give back to the community and spend time with family are vital parts of a life well lived. When he entered the family business nearly 70 years ago, Jim Erickson understood all these things. And thanks to his legacy, students for generations will be able to attend college and build a strong, secure future for themselves.