Student athletes are an important part of the collegiate ecosystem. The Evergreen State College in Olympia has a history of supporting student athletes in their pursuit of excellence. The school is looking to grow this relationship with plans to add wrestling and cross country in 2023. Under the guidance of first-rate leadership, Evergreen's collegiate sports are headed toward a future filled with collaboration and success.
The Evergreen State College Expands Athletics Programs in 2023
Since the late 1970s, Evergreen has boasted a fairly diverse lineup of collegiate sports. What started as club organizations later developed into intercollegiate sports programs. The Olympic college has offered sports such as soccer, sailing, track and field, volleyball, basketball, and swimming, among others.
The cross country program halted operations in 2013, but is now set to celebrate a return to Evergreen's beautiful campus this fall. Joining cross country will be a brand-new wrestling program that could attract some of the best wrestlers in the state. Evergreen is officially the only 4-year school in Washington with intercollegiate wrestling.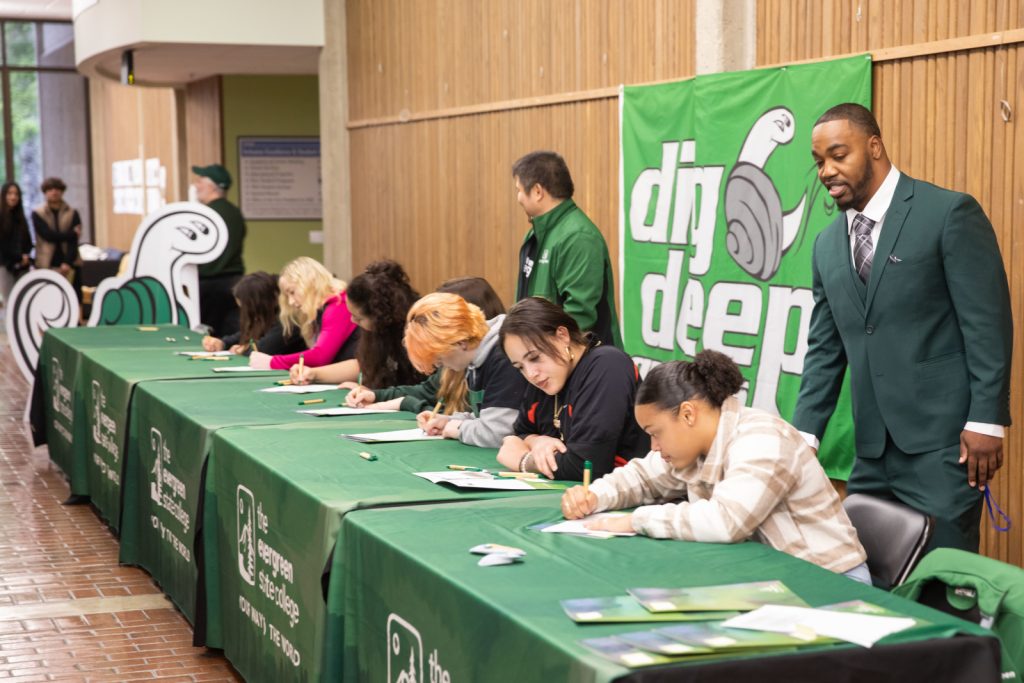 The 2023 expansion is being spearheaded by Zeb Hoffman, the associate director for intercollegiate athletics at Evergreen. Hoffman was an impressive student athlete in his own right during his time as a Greener and has been part of the college's faculty since August 2017.
"We're very excited about this expansion," Hoffman says. "Evergreen has always been a perfect fit for cross country. It turns out our campus' facilities are great for wrestling too."
A Vision For The Cross Country and Wrestling Programs at The Evergreen State College
The new sports programs will be led by passionate and experienced coaches. The incoming coaches include Men's Wrestling head coach Greg Ford Jr., and Women's Wrestling head coach Fan Zhang. Joel Pearson will be at the helm of the cross country and outdoor track and field teams.
Greg Ford Jr. has coached for Washington's national wrestling team since 2016, and has been the junior director for Washington State Wrestling since 2018. He is an accomplished wrestler as well.
"There's a lot of excitement on our end as far as being front runners and helping to build Evergreen's legacy," he shares. "This is an amazing opportunity to wrestle at a high level while getting an education. We have a talented roster of wrestlers already settling in on campus, and they've had nothing but good things to say about the student experience at Evergreen."
Fan Zhang was the person who originally spotted Evergreen's wrestling-friendly facilities and got the ball rolling. Zhang is an experienced collegiate wrestling coach who believes in growing the Washington wrestling community. "We hope this program will help put the Washington wrestling community on the map," Zhang says. With Evergreen leading the charge, there's no telling what's in store.
And regarding cross country, well, Zeb Hoffman was right. The campus couldn't be a better fit.

Joel Pearson first proclaims himself a proud Greener, then tells of Evergreen's incredible campus. "It's the perfect setting for cross country and outdoor track and field," Pearson beams. "With nearly 10 miles of dirt-packed trails and 12 miles of paved trails, athletes have an exceptional training ground," he explains.

When asked about the futures of these programs, the coaches are optimistic. "We would all love to be vying for national qualifiers right out of the gate," says Pearson. "For now, I think we're just happy to be here."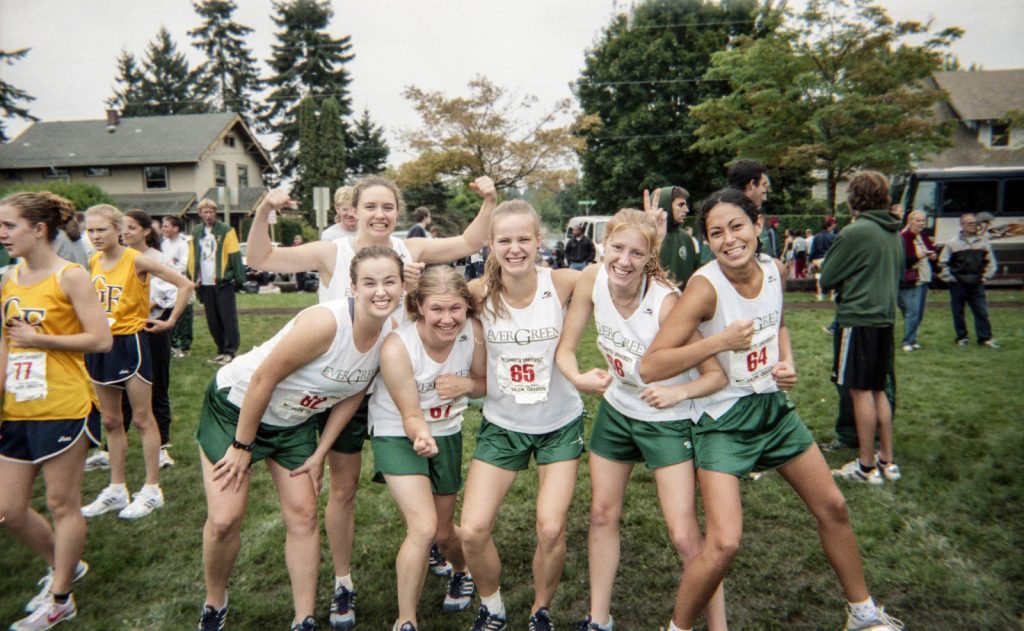 The Evergreen State College Welcomes Community Involvement and Support
Community engagement is a top priority for the athletics program at Evergreen. The faculty are excited to welcome families, friends, and spectators to attend sport-related events. Kelly Von Holtz, Evergreen's public relations and marketing director, expresses enthusiasm for the response from the community during weigh-ins and signing events. "It's wonderful to already start seeing the response," she shares. "There's a lot of optimism about the impact this will have on our student athletes and the community as a whole."
The Evergreen State College Foundation played a significant role in making these new programs possible. Generous donations, including a $150k contribution from Evergreen alum Kim Koffman, have paved the way for the development of the athletics department and the general enhancement of student athlete experiences.
Promoting Student Growth Through Athletics
The addition of collegiate wrestling and cross country aligns with Evergreen's mission to provide students with diverse opportunities for growth and personal development. Elizabeth McHugh, director of student wellness, recreation and athletics, emphasizes the value of athletic involvement for student well-being and academic success. "Being active and finding community are some of the best things college students can do for themselves," McHugh shares.
Zeb Hoffman closes with an emphatic statement; "We're committed to being an athletics program the South Sound can be proud of." It's clear that this team is invested in the future and culture of Evergreen athletics.
For more information visit The Evergreen State College athletics webpage.
Sponsored