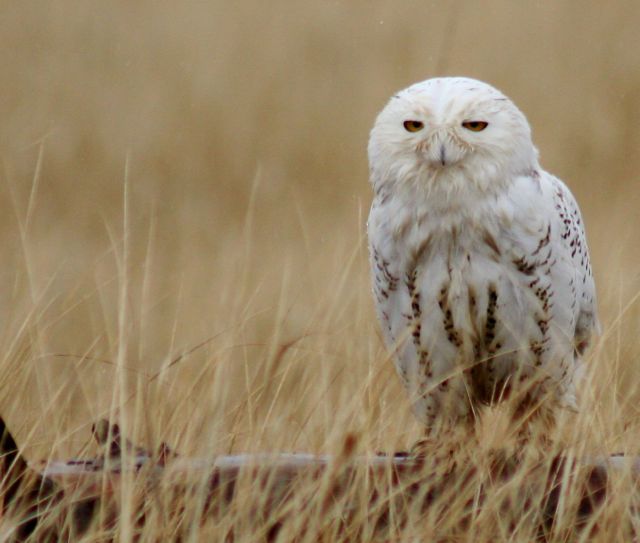 By Douglas Scott

Bird watching is a fantastic activity for the entire family, an activity for nature lovers and an activity that changes with every season. Bird watching, referred to by those who do it as simply, birding, is one of the first nature appreciation activities to gain popularity in America. In the early 1800's, birding pioneer John James Audubon published his now legendary work The Birds of America, which showed over 700 American Bird Species. While Audubon never made it out to Grays Harbor, he would have been in awe at the large amount of migratory birds that frequent the entire county.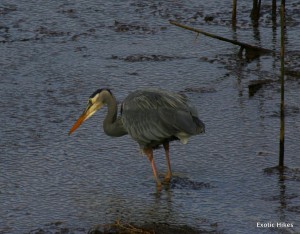 Grays Harbor has some of the best bird watching in the state. From Wildlife Refuges, to beach walks and even state and city parks, migratory and native birds can be seen year round. With shorebirds, raptors, owls, pelicans and cranes frequenting our region, Grays Harbor is the perfect location to start birding. While you can go birding at any time of the day, the best time to see the avian wonders active is two hours before high tide. That is when the birds are most active and visible.
Growing up in Grays Harbor, I spent hours and days watching birds, not realizing how lucky I was to live here. I had parents who wanted me to learn about every aspect of nature, so birding was part of that process. Every month we would take a trip around the county to look for birds. While we would normally see flocks of thousands of shorebirds, bald eagles, great blue herons and occasionally pelicans, we once went on a search for a flamingo that had gotten lost and ended up on the beach near Copalis. As a child, seeing this pink bird in a sea of gray was amazing, and from that moment on, I was hooked on birding. Birding provided me with unique opportunities and a lifetime of stories, all from Grays Harbor County.
Why Birding in Grays Harbor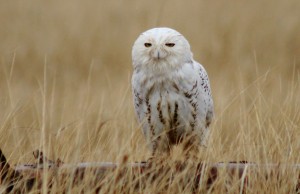 Few people are aware just how great birding can be in Grays Harbor. If you want to see nearly every bird in Washington State, come to Grays Harbor. Grays Harbor is home to sightings of 75% of all bird species ever seen in Washington State. With snowy owls, bald eagles, peregrine falcons and the largest population of western sandpipers in the world, the estuaries of Grays Harbor are a birders dream. Birding not only lets you see nature, but it also gives you a chance to spend time with your family, teach and learn about nature and get outside. With so many birds to see, you can go birding every weekend of the year!
While birding in Grays Harbor, it is common to have flocks of hundreds of shorebirds moving in unison above you as you stand on a beach full of driftwood. The experience of birding here opens a door to the avian world we so often overlook. We all know that there are a lot of birds in the region, but few know how to differentiate between species or know when certain birds can be seen. Birding is simple and fun. All you need is a pair of binoculars, a bird identification book and patience.
Best Birding Spots
Grays Harbor Wildlife Refuge
The top spot in Grays Harbor to look for birds is the Grays Harbor National Wildlife Refuge, located near Bowerman Field in Hoquiam is the undisputed champion of Grays Harbor birding, with numerous migratory species of amazing birds flocking to the area throughout the year. The area is so popular that there is a Shorebird Festival held each spring. If you are interested in learning to bird, the Grays Harbor National Wildlife Refuge is a great resource. With activities for kids and boardwalks that are well-maintained, this is your best bet to discover birding.
Damon Point
Located at the very southern tip of Ocean Shores, Damon Point sticks out into Grays Harbor, proving sanctuary for not only deer, but shorebirds, bald eagles, blue herons and thousands of shorebirds. In the winter months, seeing snowy owls has been a common sight, making Damon Point home to some of the best snowy owl photography in Washington State.
Lake Sylvia State Park
While most people know Lake Sylvia State Park as a great place to enjoy nature on a hot summer day, birding on Lake Sylvia can give some awesome experiences. Osprey, bald eagles, red-tailed hawks and other raptors can be spotted flying above the lake or sitting in the trees. On the lake, numerous species of ducks can be seen, depending on the season. The best time for birding here is during  the fall, winter and spring months.
Photo credits: Douglas Scott