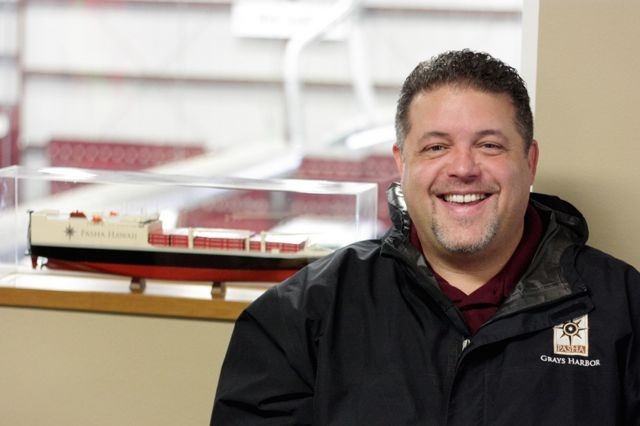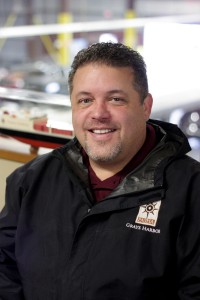 We all know about the train that comes through our towns multiple times a day. We know there are seemingly one gazillion cars parked out on Port Dock in Aberdeen. But did you know this 68 acre lot is occupied by, Pasha Automotive Services, not only provides dozens of jobs to the Harbor, but also boosts the economy by exporting American-made cars? Or that it is one of many Pasha ports located all over the globe?
Starting in 1947, George Pasha began a business caring for and moving the vehicles of men in deployment overseas. Their cars or trucks often being the one thing these soldiers possessed of value, George would see to it that the cars were moved every few weeks, washed, and cared for so that the vehicles would appear untouched and running smoothly just as their owners left them. The business morphed and evolved into a transportation company that grew from a single dock in San Francisco to a global shipping presence. Pasha is responsible for importing and exporting a variety of different automobiles from GM to Lamborghini and even does contract work exporting military vehicles and choppers.
While overall Pasha imports and exports a variety of foreign and American made cars, Pasha of Aberdeen focuses primarily on exporting American-made products. Pasha brought its business to Aberdeen, Washington in 2009.  By the end of the year, the company had its first delivery of cars brought by rail to their docks. The following year, the company had transported more than 30,000 vehicles. This year, Pasha hit their 300,000 car mark! With a growing customer base, parking lot, and employee count, Pasha shows no signs of slowing down. So what kind of person leads this type of large-scale production? The answer is someone competitive.
Matt Raasch has been the General Manager of Pasha in Aberdeen since February of 2013. With a commanding voice and constantly ringing cell phone, Raasch has a knack for making sure Pasha stays on top. "I won't even let my son beat me at chess," chuckles Raasch. "I mean he does sometimes now, and he's also begun to beat me at golf and I hate it! I'm super competitive." Graduating from Fort Hays State University in Kansas, Raasch chose the school because of a full-ride football scholarship. After four years of playing, his college career led him into coaching and recruiting the same team for 2 years on which he played.
"I left coaching when my former roommate called me up with a job offer in California. He said he had a job for me that involved wearing a tie, bossing people around, and that I could wear a baseball hat," says Raasch.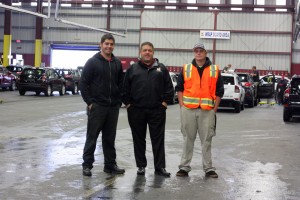 To Raasch, it sounded just like managing a sports team with the addition of a tie. The job fit and Raasch moved West where he worked primarily in shipping before being hired as Senior Operations Manager at the Pasha terminal in San Diego. "That was sort of the grooming ground for taking over here (in Aberdeen)," explains Raasch. "Everything was set up for a smooth walk-in, it's just moving things from point A to point B." Raasch feels fortunate that the people before him made it easy to take over and charge full speed ahead.
Of goals, Raasch says he'd like to increase transportation numbers from 100,000 a year to over 200,000 a year. There are plans and agreements in the works that hopefully pan out, as it would bring up the employment numbers and give Pasha adequate reasons to expand the dock as opportunity presents itself.
With all the growth that's occurred over the last few years, Raasch is excited to see the company being accepted in the community. With towns formerly predominated by the logging industry, the transportation of vehicles instead of logs is definitely a switch. But Raasch sees the increase of exports, and possibly the addition of imports, as a positive event for the community.
With Grays Harbor being one of the most accessible deep water ports on the West coast, the location is ideal. With quicker export times and easier ship-to-dock processes, the accessibility of the port makes an increase in production that much more possible. As Raasch celebrates meeting goals, the community can celebrate an improved economy and the potential of a brighter future.