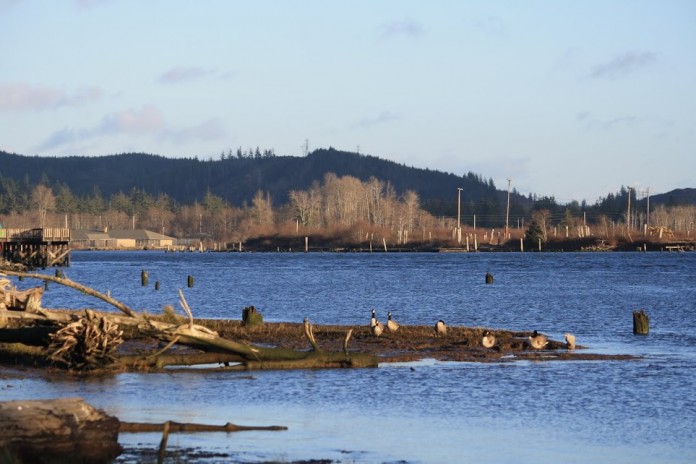 Submitted by Grays Harbor Emergency Management
Water is receding in all areas affected by the flooding. WSDOT, County and City Public Works are assessing all roads and damage
Please remain alert for continued landslides. Even though the rain has stopped, the possibility for landslides could continue through the weekend.
Due to the flooding in many areas of Aberdeen and Hoquiam, Cascade Natural Gas has shut off gas service to numerous homes. If you return to your home and the gas is shut off, DO NOT attempt to turn your gas service on – please call your gas provider to have the gas service turned back on. A contact card was left at all homes where the gas service has been shut off
ROAD CLOSURES STILL IN EFFECT
Please obey all posted signs for closure and detour.
All residents are urged to exercise extreme caution if driving in areas with water over the roadway. Although the road may look passible, there could be pot holes and damage hidden below the water.
US 12 – open to one lane in each direction outside Aberdeen. (Aberdeen Bluff)
These closures are in effect:
US 101 milepost 73.9 near Artic, one-way alternating traffic, Stop signs provide traffic control
US 101 milepost 75 closed both directions due to debris
At US 101 near milepost 79 near Cosi Hill, the left northbound lane is closed; one lane in each direction is open and the lanes have been shifted to the southbound lanes and shoulder.
US 101 milepost 89 to 92, near Hoquiam city limits, closed both directions due to debris
State Route 109 closed at milepost 3 & 17 due to water (water is receding)
State Route 109 closed at milepost 30 due to debris in road
State Route 105 at milepost 45 just South of Grays Harbor College entrance – Roadway is open and passible however there is water over roadway (water is receding)
Beacon Hill slide area, Hoquiam – closed
2500 blk of Queets Rd, Hoquiam, closed due to landslides
Wishkah Rd from Luetz to Aberdeen Gardens – closed